Maarten Baas Real Time clock unveiled at Paddington's Eastbourne Terrace
Marking the practical completion of Yard Nine's 50 Eastbourne Terrace, Maarten Baas's Real Time clock has been unveiled, providing a new landmark for Paddington. Real Time represents the finishing touch to 50 Eastbourne Terrace, Yard Nine's 85,000 sq ft mixed use scheme, designed by architects Sheppard Robson. Brand new grade A offices sit above 10,000 sq ft of retail and leisure space, together with seven mews houses in Chilworth Mews behind.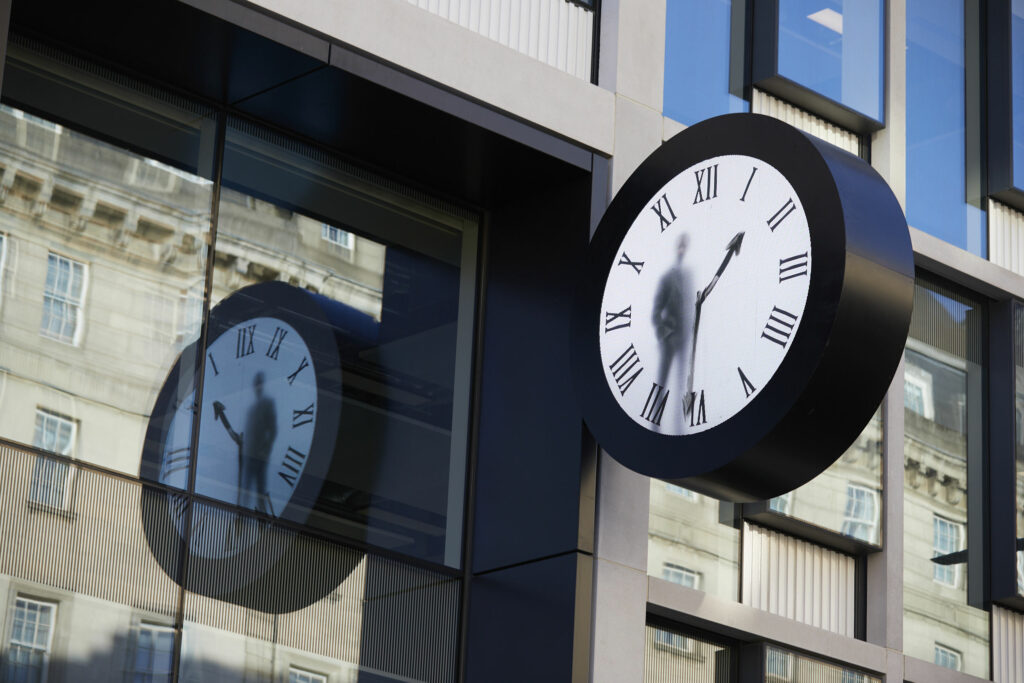 Maarten Baas (b 1978) is a Dutch artist, famed for his work combining theatre, art and film. His Real Time series are 12-hour films of performances indicating time, projected inside public clocks. Baas's first piece, Sweepers', was launched in 2009 in Milan. Bass unveiled his special commission at Schiphol Airport in Amsterdam in 2016. The clock sees travellers off from departures Lounge 2. A life sized self portrait of Baas featured at the Venice Biennale in 2019.
At 50 Eastbourne Terrace Baas's Real Time clock sits 7.8m above the pavement at the entrance to the office building, fully integrated into the building's façade. Inside a working man can be seen painting and removing the hands of the clock, denoting time minute by minute. The actor inside the clock is dressed in the style of a 19th century three piece suit, a reference to the Brunel era to reflect the clock's position opposite Paddington Station. The brightness of the clock is determined by the surrounding ambient light conditions.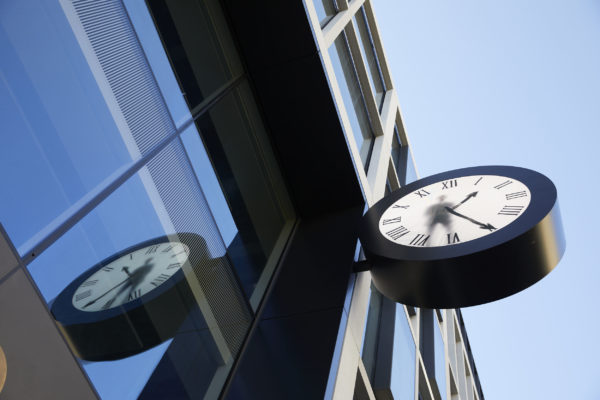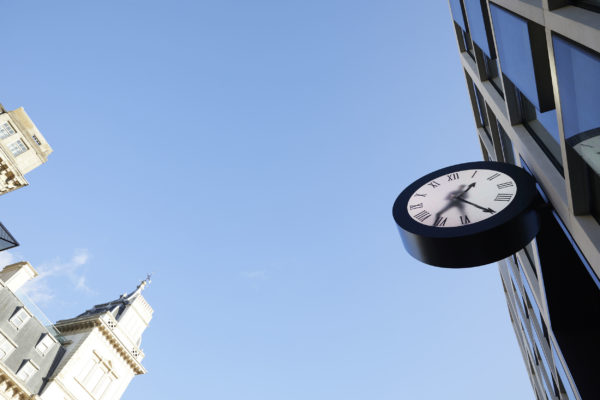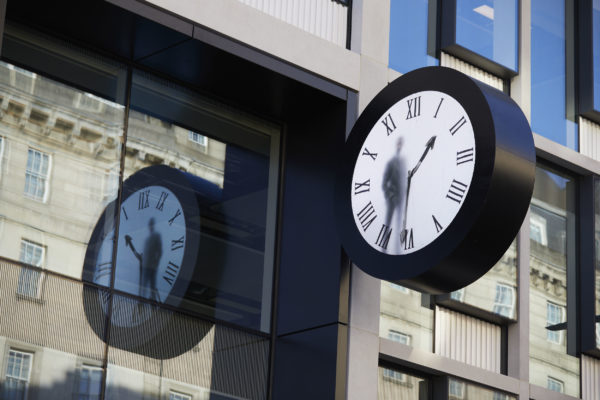 Yard Nine wanted to bring a public clock to Paddington to create a new landmark. Public clocks are part of the urban landscape in London, acting as meeting points and wayfinding markers across the capital. You can see Baas's work in museum collections around the world, including the Museum of Modern Art in New York. More locally you can visit his pieces across the park at the Victoria and Albert Museum.