Who Will Be Victorious on the Volleyball Court?
Tennis isn't the only ball game to enjoy in Merchant Square this summer. As well as Wimbledon matches to watch on the big screen, why not challenge your colleagues, family or friends to a game of volleyball on the Merchant Square beach?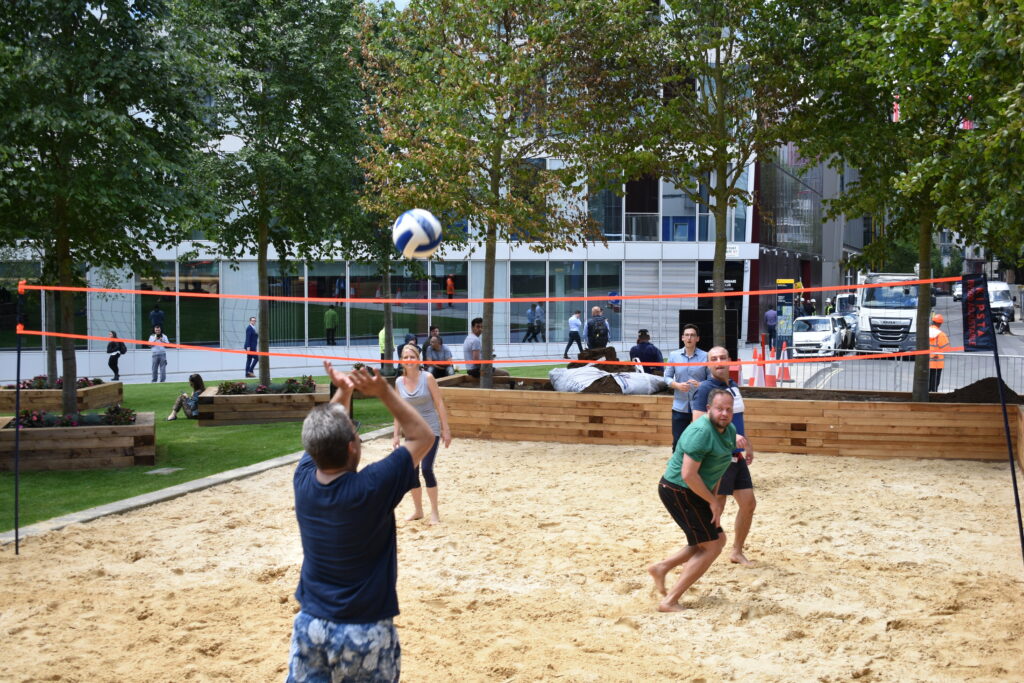 For those of you who don't play regularly and need a little reminder of the rules:
Maximum of 6 players per side – 3 at the front and 3 at the back
Maximum of 3 hits per side
Players are not allowed to hit the ball twice in succession
No catching, holding or throwing the ball
The first team to 25 points and with 2 clear points, wins
The volleyball court is available Monday – Friday between 10am and 7pm and volleyballs can be borrowed from the reception desk at 5 Merchant Square.
Please note there is a £5 deposit for borrowing a volleyball from Merchant Square.
Bookings can be made through events@merchantsquare.co.uk