Mosaic Mums hold market stall at Merchant Square
Just in time for International Women's Day on Thursday 8 March and Mothering Sunday at the weekend, Paddington-based charity Mosaic Community Trust will be making a return to 5 Merchant Square.

On Wednesday 7 March they will be selling their selection of one of a kind bags – the perfect accompaniment to any carefully chosen Mother's Day gift. Made by mothers for mothers, the gift bags are produced from recycled newspaper and magazines and adorned with ribbons, lace and sequins.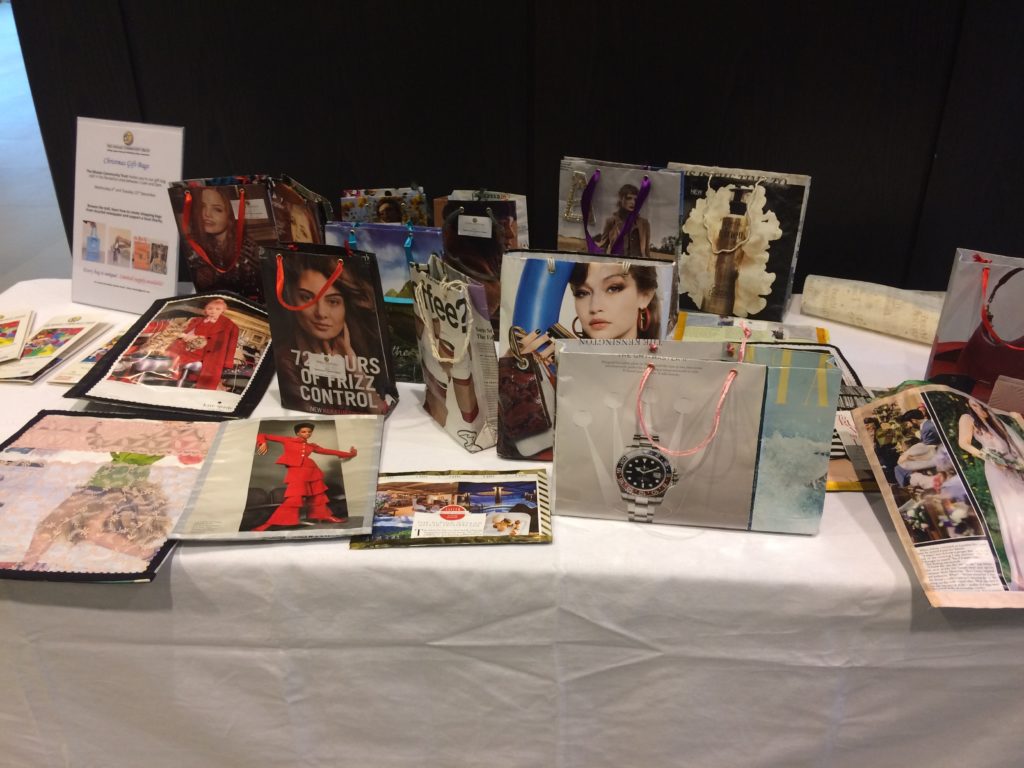 The bags have been produced as part of a social enterprise that Mosaic Community Trust have established, equipping women living in Church Street with the skills to make reusable shopping and gift bags from recycled materials. In addition to the practical skills taught, the project is reducing isolation. The women involved have settled in Paddington from war-torn Somalia, Sudan and Syria. Traditionally these women have stayed at home, but through the charity they have been given a voice, an occupation and become leaders within this multicultural community.
This project is a fantastic example of a Paddington charity striving for this year's International Women's Day campaign theme - #PressforProgress. The campaign is focused on building a more inclusive, gender equal world and organisers are calling for us all to commit to one of five actions.
Maintain a gender parity mindset
Challenge stereotypes and bias
Forge positive visibility of women
Influence others' beliefs and actions
Celebrate women's achievements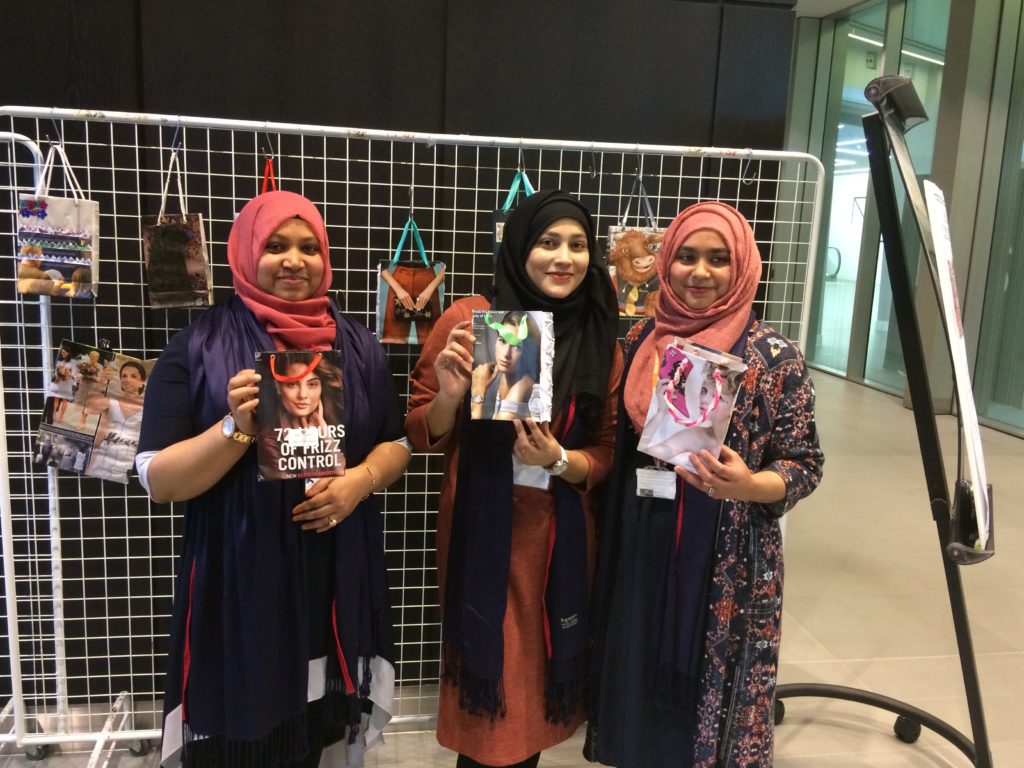 With the support of two business mentors from Marks & Spencer, and a recently recruited volunteer from Vodafone, Mosaic Community Trust are fulfilling all of these actions. They have created a social enterprise which is breaking down cultural barriers, educating and changing behaviours around plastic consumption, empowering previously hidden women to play an active role within their community and giving them the confidence to take ownership of the project. The stall at Merchant Square on 7 March is a fantastic opportunity to recognise their achievements and reward them by purchasing a bag (or two).
The stall will run from 11am – 3pm in the atrium at 5 Merchant Square.
If you have questions about this event or how to support charities like Mosaic Community Trust, please contact Emily, our Community Programme Manager.