Nissan Turn Old Tyres into Treasured New Toys
Nissan colleagues were tasked with turning old car tyres into innovative new additions for the St Mary Magdalene Primary School playground on Thursday 22 August.
The upcycling challenge involved painting the tyres in bright primary colours, before eight were transformed into a sensory barefoot walkway and four become beautiful outdoor seats with removable covers.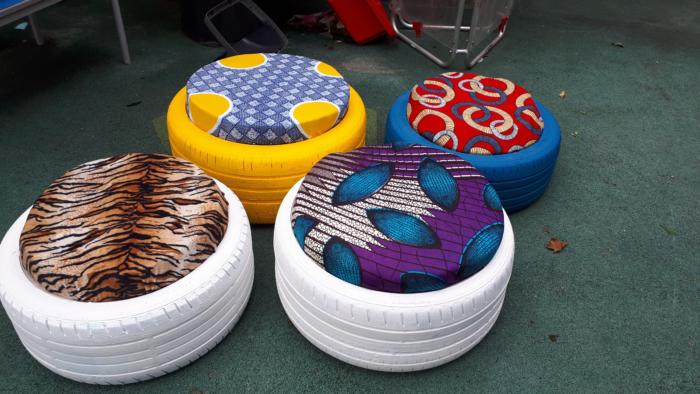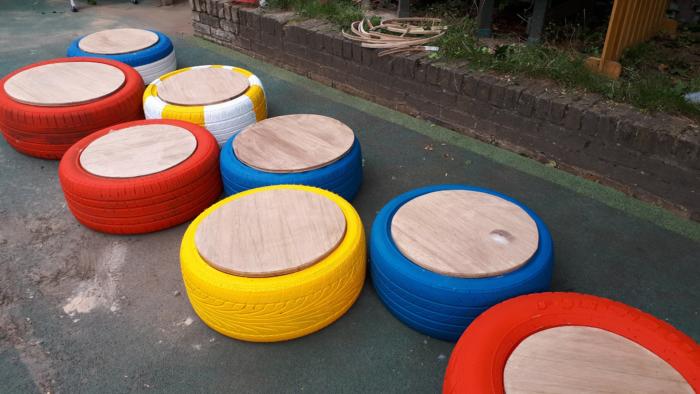 Research has identified considerable benefits to spending time walking barefoot, which the new walkway will help support; including:
Better control of foot position and motion, reducing risk of injury
Improved balance, foot mechanics and body awareness
Stronger leg and back muscles
Reduced stress and improved mental health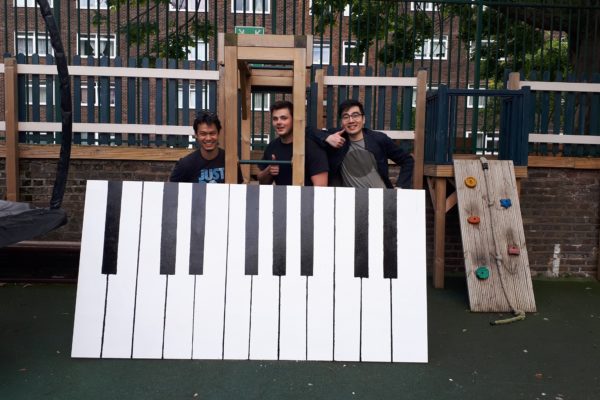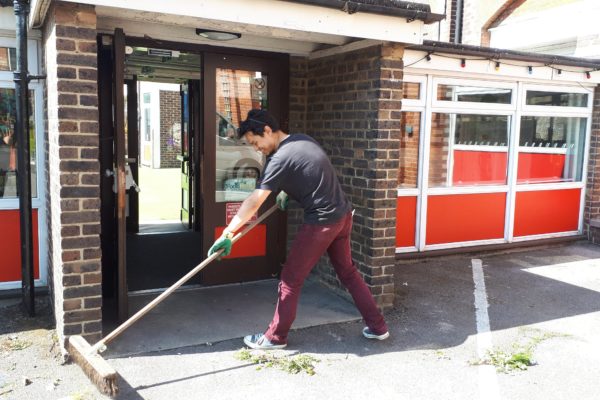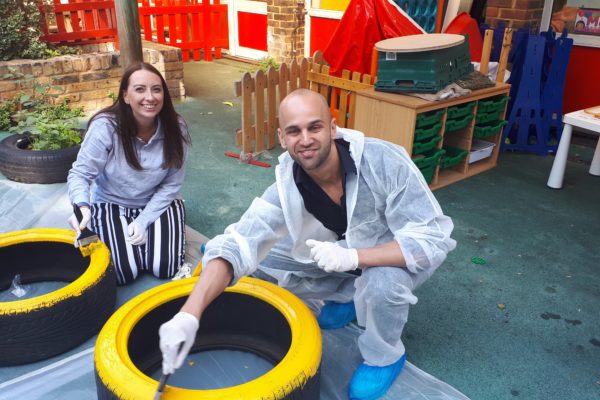 Wooden discs were cut using a jigsaw to form lids and seat bases and the creative Nissan colleagues quickly developed an efficient production line to complete the project. Speedy progress in the morning meant after a well-earned lunch break in the sun, the group went on to paint a striking keyboard to be used as an instrument wall. There was time spare to clear the weeds and piles of leaves surrounding the school entrance, as well as a chance to enjoy a tour of the school.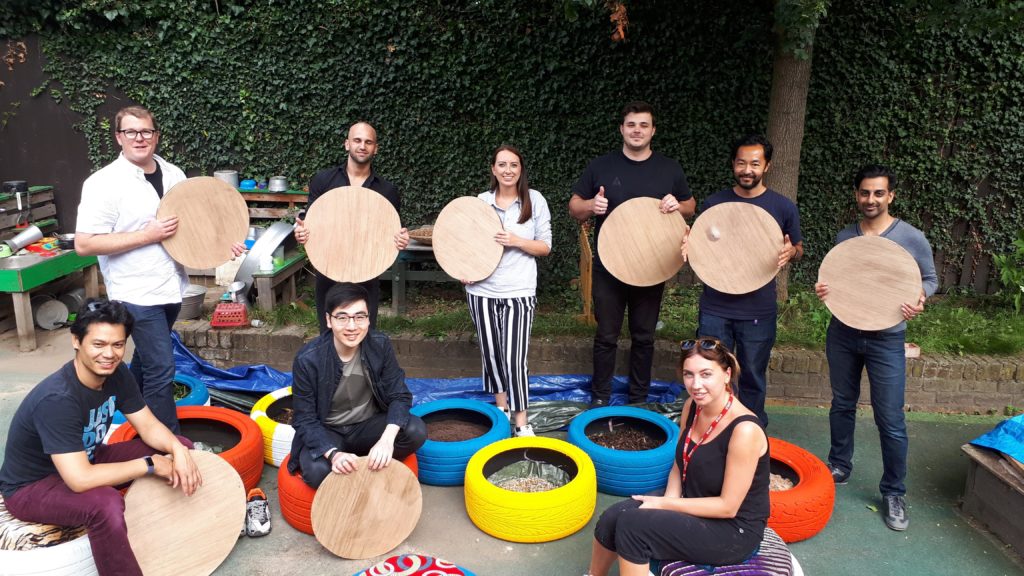 Just 10 minutes' walk from Nissan's office, this project is fantastic proof that you don't need to go far to make a difference. If you're inspired by Nissan, please contact our Community Programme Manager, who would be delighted to find you a similar project.