Community Programme Proud to Win Prize
The Paddington Partnership Community Programme is delighted to be have been recognised as 'Partner of the Year' for our work with the A2 Dominion Beethoven Community Centre. During the past year, employees from Nissan, Visa, Coller Capital and Marks & Spencer have all visited the community centre to volunteer as part of their CSR commitment.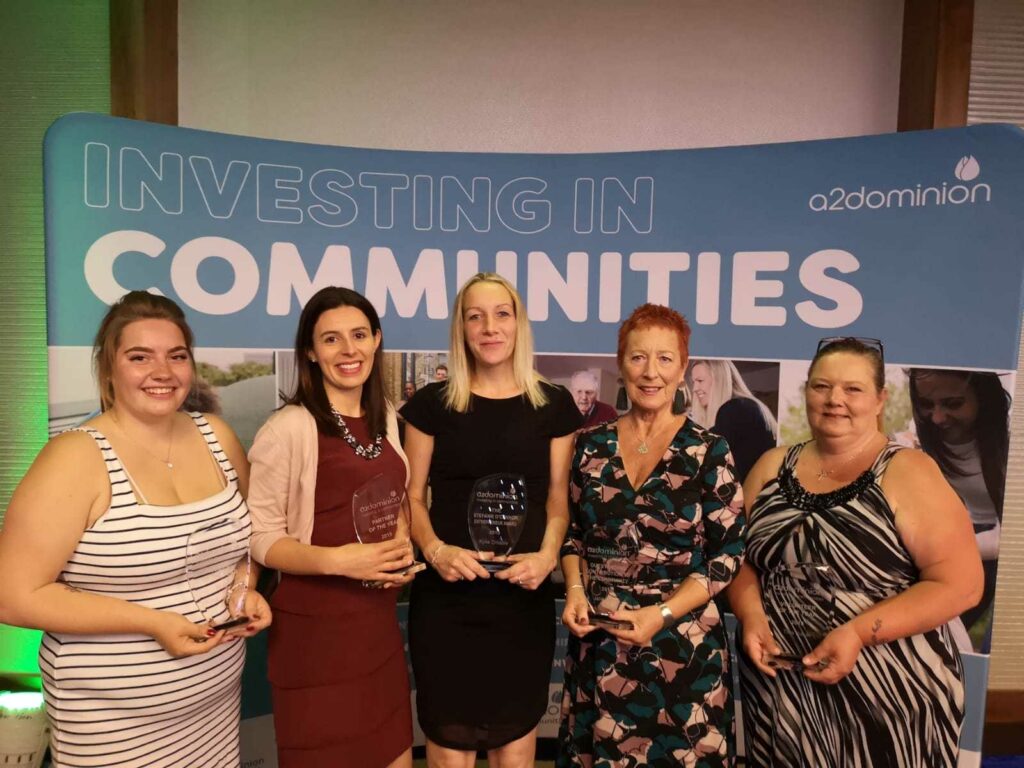 Events have ranged from practical painting and gardening projects, to boat trips on the canal for older residents served by the centre and a wonderful Halloween party for primary school aged children. The volunteers organised a fun-filled afternoon of fancy dress, face painting, apple bobbing and pumpkin carving.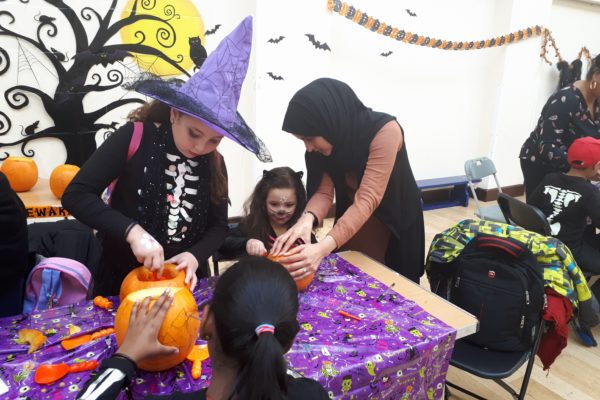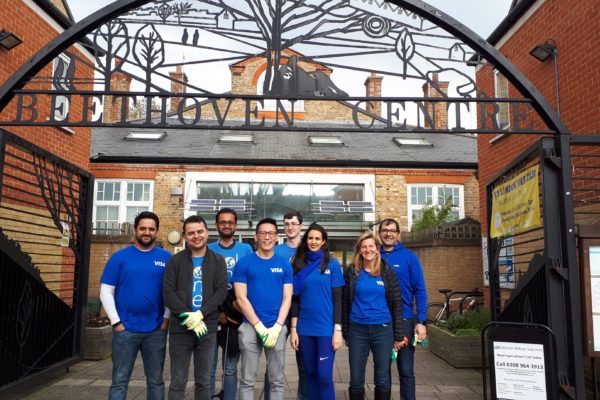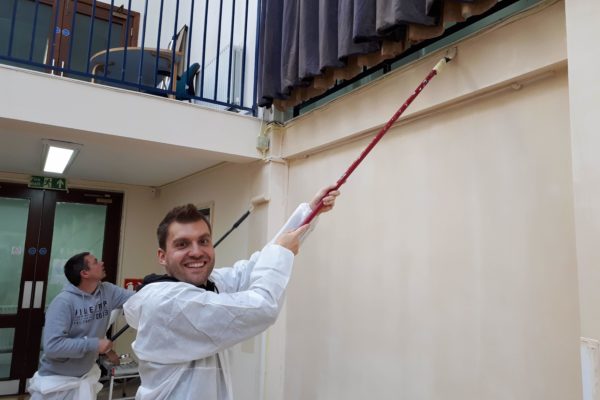 Last month Marks & Spencer were awarded the Westminster City Council 'Corporate Contribution to the Community' award, following our nomination. Over the past 12 months, 337 M&S head office colleagues have participated in voluntary activity coordinated by the Paddington Partnership Community Programme; giving over 1200 hours of volunteer time to help 17 local schools and charities.
The breadth of activity has included engaging with national campaigns including the Great British Spring Clean and Silver Sunday, participating in team challenges and providing longer term, one-to-one skilled support. Colleagues have transformed school playgrounds – constructing raised beds to enable pupils to grow their own fruit and vegetables, cleaned and relined school ponds and created bug habitats to encourage biodiversity. They have prepared and hosted lunches and tea parties for over 250 older people and provided ongoing one-to-one IT support, helping to reduce loneliness and isolation. Others have delivered mock interviews and an award-winning negotiation training session to secondary school pupils.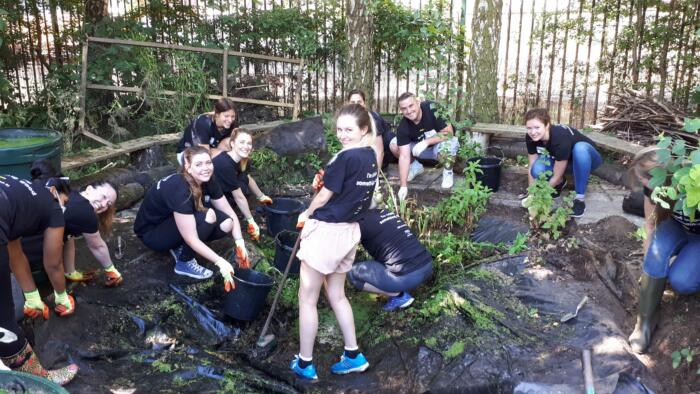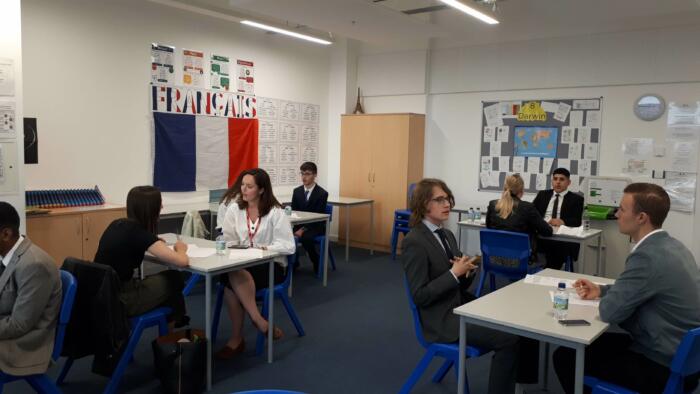 The commitment of M&S colleagues to their volunteering is particularly evident from the 24 Marks & Spencer colleagues who visit King Solomon Academy on a rota system to listen to pupils in Year 4 and 6 read each week. Two colleagues take responsibility for co-ordinating the rota and ensuring cover is arranged where required, meaning that since January 2018 when the relationship between the school and M&S commenced, no child has missed this opportunity for one-to-one support.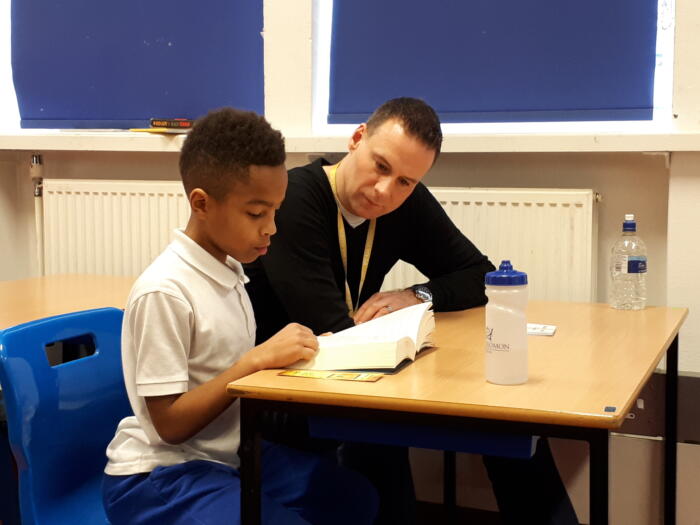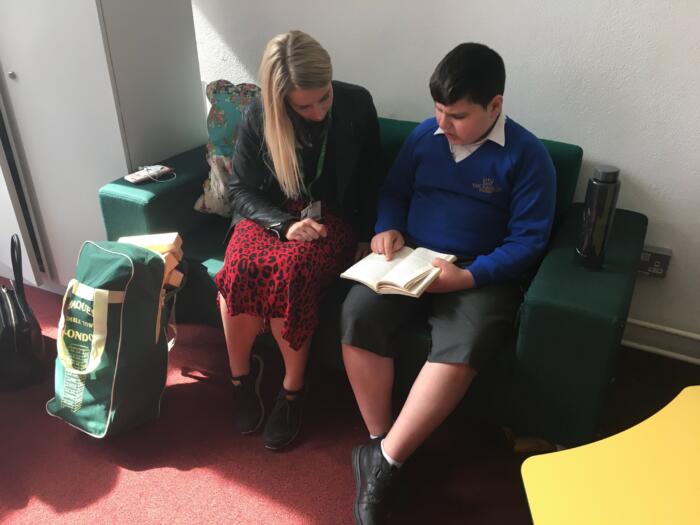 "The time and effort volunteers dedicate to listening to these pupils read, discussing books with them and helping them to discover a love of new authors, has had a transformational impact on their attitude to books. One Year 6 boy, who previously had no interest in reading for pleasure, is now constantly checking when it's his turn to read each week - desperate to show off his developing skills to his volunteer." Roisin Stone, Class Teacher, King Solomon Academy.
If you are inspired by reading about the work of the Community Programme, please don't hesitate to get in touch. Emily, the Community Programme Manager, would be delighted to tell you more about opportunities to make a difference here in Paddington.