Introducing Nurture Nature at Paddington Square
Paddington Square has unveiled a panoramic artwork created by London-based artist Kelly Anna. Commissioned by developer Sellar, on behalf of Great Western Developments Ltd., with design and architecture magazine Dezeen, the hoarding artwork, titled 'Nurture Nature', wraps 150 metres around the development site next to Paddington Station – from Tanner Lane, along Praed Street and into the Paddington Station Departure's Road.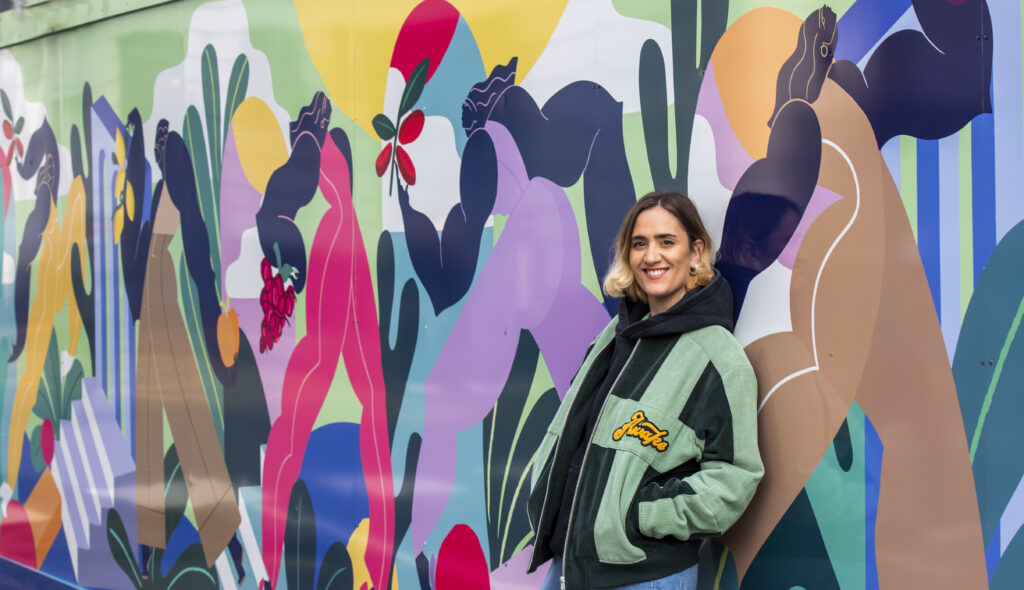 The mural-style artwork reflects the future of Paddington as a welcoming gateway to the capital, referencing the area's green and blue spaces including the Great Union Canal and Hyde Park.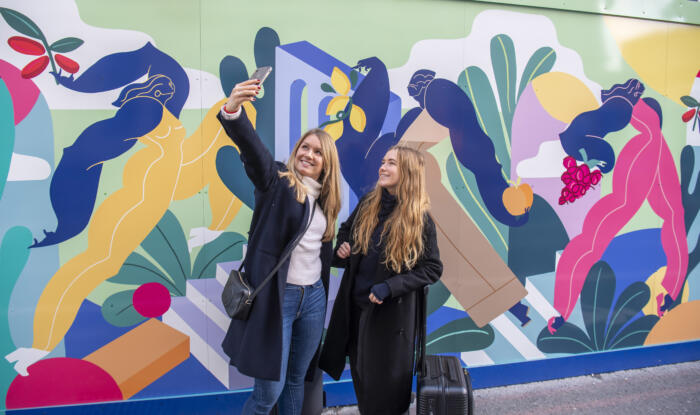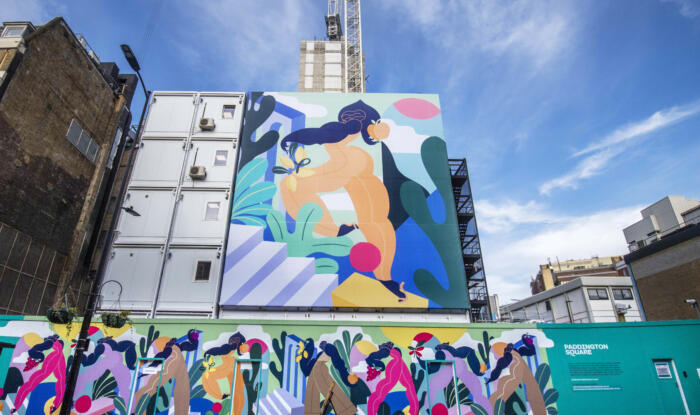 Nurture Nature centres around six interlinked figures illustrated in Kelly Anna's signature silhouette style. The figures are continuously repeated around the site, graphically drawn to express a sense of optimism and power in their stances and direction of travel, looking upwards and to the future.
Kelly Anna titled the work 'Nurture Nature' to depict the idea of harmoniously living between the modern architectural world of the built environment and respecting nature that exists around it.
Kelly Anna commented "I am thrilled to have been commissioned to create an artwork for Paddington Square and am so excited to see my work blown up to full scale. A hoarding is a great canvas for any artist, bringing a sense of life, colour and energy into the city. I hope that passers-by in Paddington will feel energized and uplifted, I think we all need that right now."
Kelly Anna's work is composed from a vibrant colour palette which binds together fluid lines and strong graphic shapes, often influenced by artists Matisse and Hockney, while she also credits Greek mythology and ancient Greek vases as a starting point for her designs. For 'Nurture Nature' Kelly Anna also took inspiration from the natural greenery that will be planted throughout Paddington Square, a destination to meet, collaborate, and be inspired.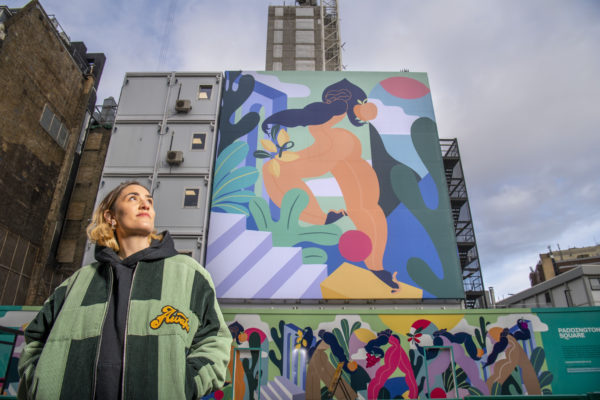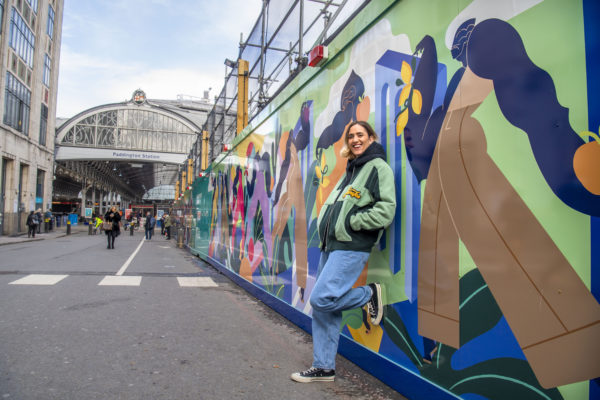 James Sellar, CEO of Sellar, said: "Art and design are firmly embedded in the DNA of Paddington Square, so we're thrilled to unveil Kelly Anna's panoramic artwork, as the first public facing commission. Kelly Anna's energetic and innovative piece perfectly distills the spirit of Paddington Square; a catalyst for pioneering ideas and opportunities.
Paddington Square, designed by international architecture practice Renzo Piano Building Workshop, will feature 14 floors of bright, flexible workspace at its heart, with four floors of curated retail at ground level, West London's highest rooftop restaurant and a brand new public piazza. The scheme is set to be completed in spring 2022.