Explore Paddington Magazine
Your latest guide to living, working, visiting and playing in Paddington.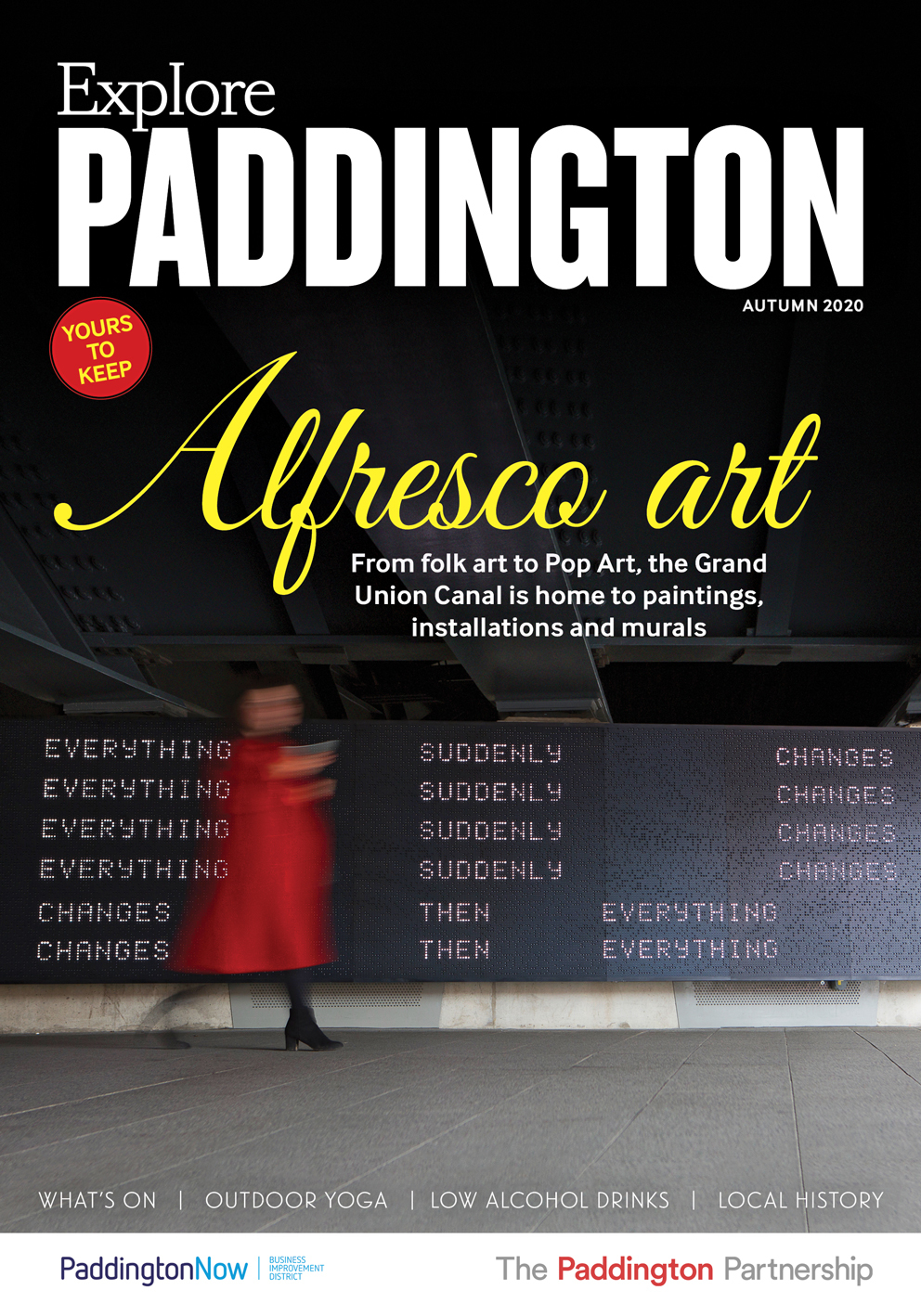 Explore Paddington, 
Autumn 2020
Explore Paddington magazine, Autumn 2020, is full of ideas for eating out, family friendly events and outdoor fitness. This edition includes special features on canalside art and local heritage. Whether you want to spice up your salad or go low alcohol, our dedicated Eat and Drink sections have something for everybody.
Read magazine
Download magazine