Explore Paddington Magazine
Your latest guide to living, working, visiting and playing in Paddington.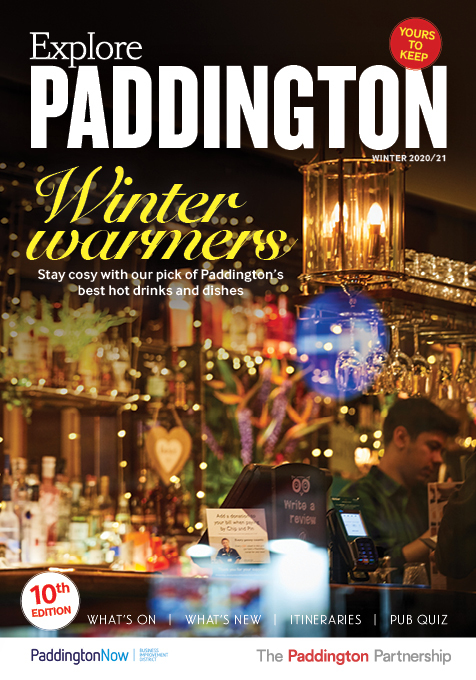 Explore Paddington, Winter 2020/21
Your Winter 2020/21 guide to enjoying Paddington safely. Discover a Miracle on Kingdom Street, test your local knowledge with our play-at-home Pub Quiz, explore new corners with one of our special wintry walks. Catch up on all the new restaurant openings and take a look at some of Paddington's environmental credentials. Whether you want to eat on the run or enjoy a Paddington pub crawl, we've got you covered in this special 10th edition. This edition was published under Tier 2 Covid restrictions, please check websites for any changes.
Read magazine
Download magazine