Explore Paddington Magazine
Your latest guide to living, working, visiting and playing in Paddington.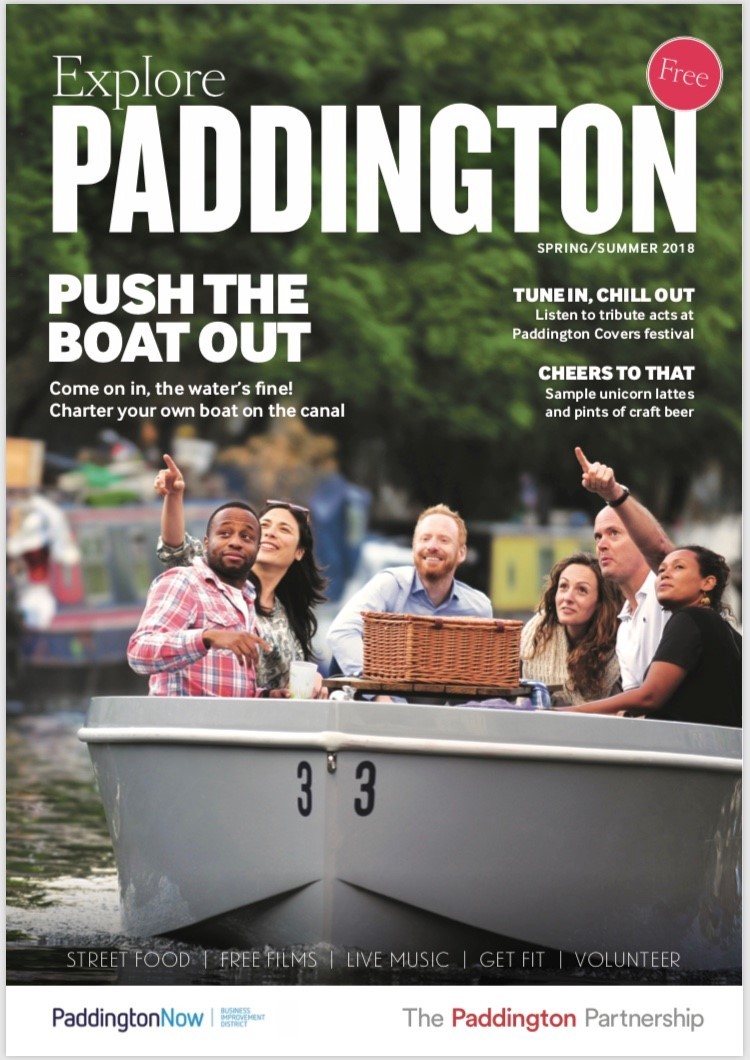 Explore Paddington, Spring/Summer 2018
Your latest guide to events, new arrivals, where to eat, drink and sleep in Paddington. Contains special features on street food, live music at Paddington Covers, canalside activities, proud local independents, Crossrail's imminent arrival, volunteering and our guide to the top 15 pubs within 15 minutes of Paddington Station.
Read magazine
Download magazine