Explore Paddington Magazine
Your latest guide to living, working, visiting and playing in Paddington.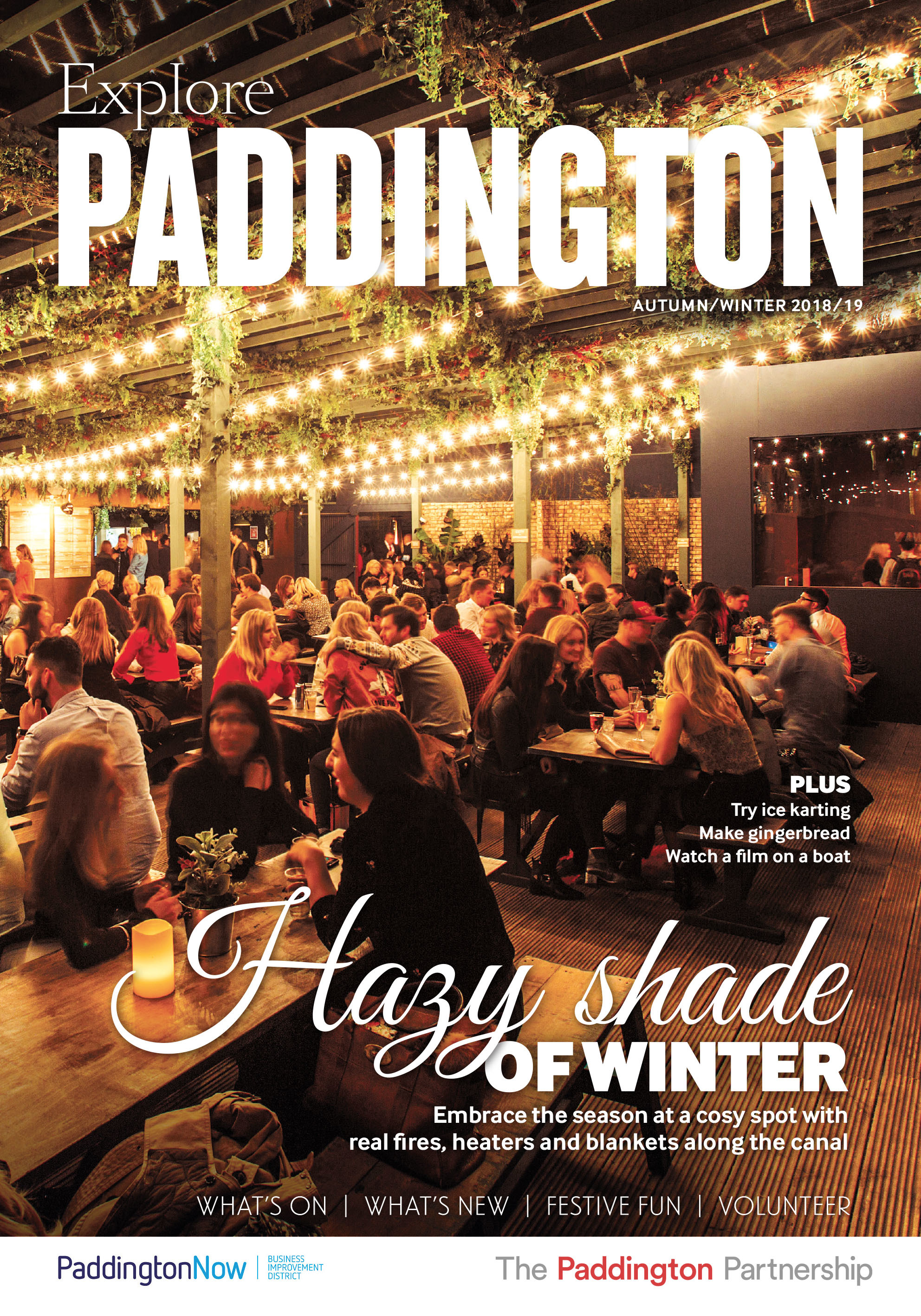 Explore Paddington, Autumn/Winter 2018
Your latest guide to events, new arrivals, where to eat, drink and sleep in Paddington. Contains special features on canalside dining, warming tipples, festive fun, waterside activities, comfort food and giving something back through volunteering.
Read magazine
Download magazine