Explore Paddington Magazine
Your latest guide to living, working, visiting, eating out and playing in Paddington.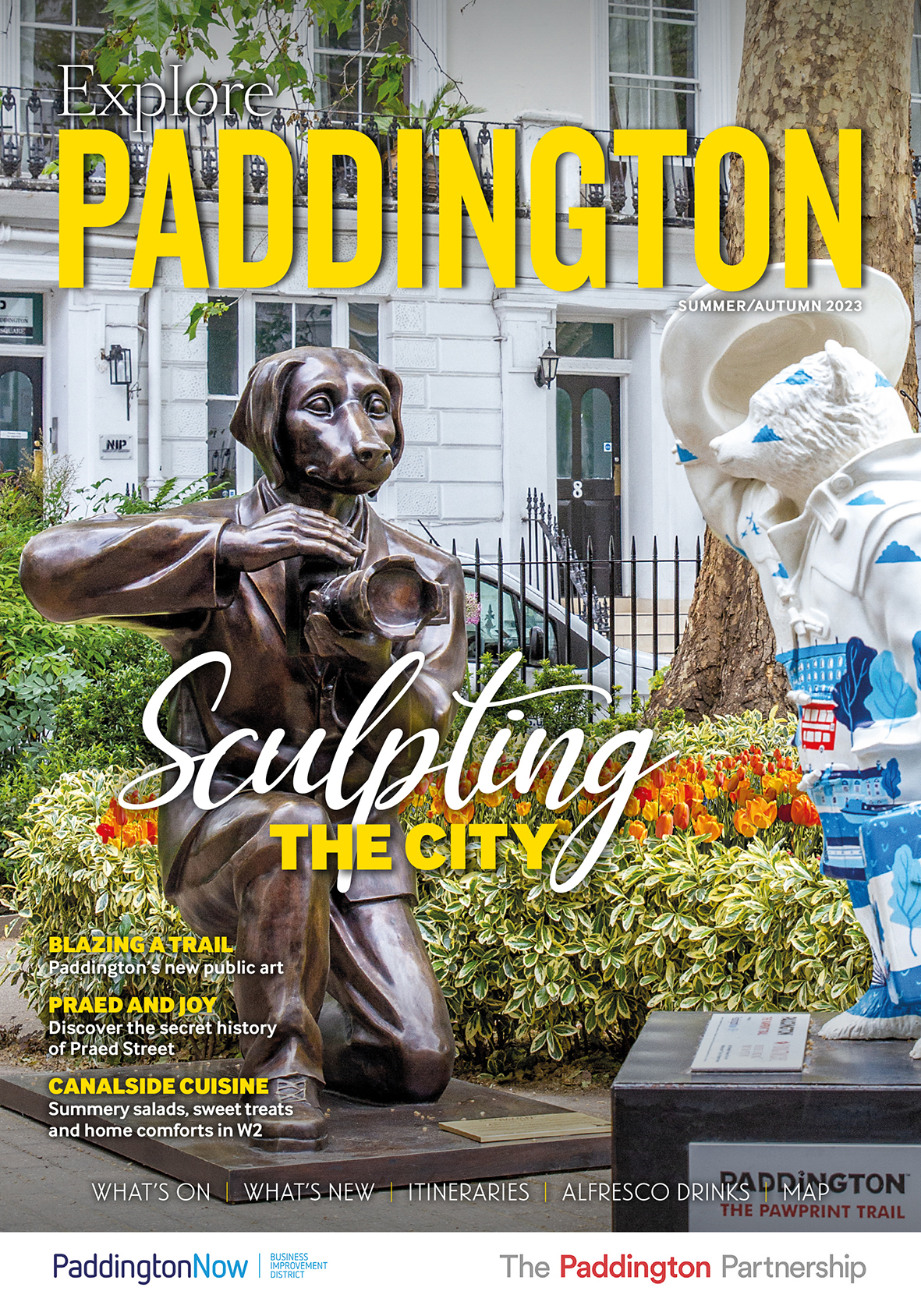 Explore Paddington, Summer/Autumn 2023
Your latest edition of Explore Paddington, packed with ideas for eating out, spending time on the water, or trying something different in one of the many new arrivals on Paddington's growing hospitality scene. Take a deep, and slightly sinister, dive into Praed Street as we reveal some of its secrets and famous connections. Discover Paddington's newest public art and find out what's coming later this year at Paddington Square and Paddington Central.
Read magazine
Download magazine