Community Calendar Crammed with Christmas Celebrations
Paddington employees have been spreading Christmas spirit throughout December; hosting parties and quizzes, cooking lunches, wrapping gifts and creating enchanting grottos for Father Christmas.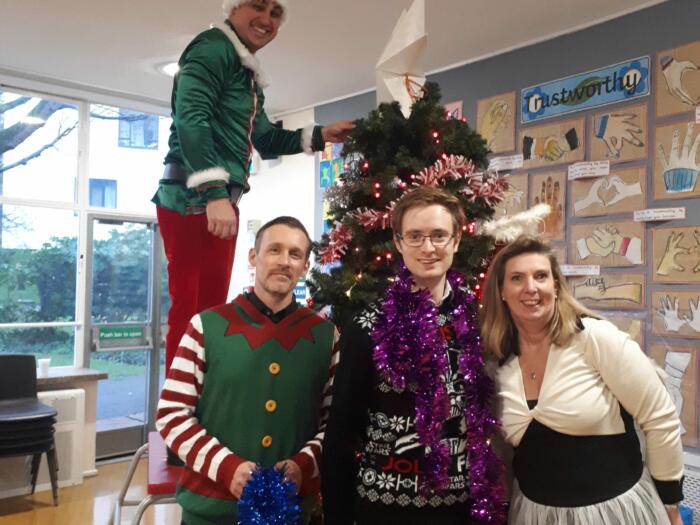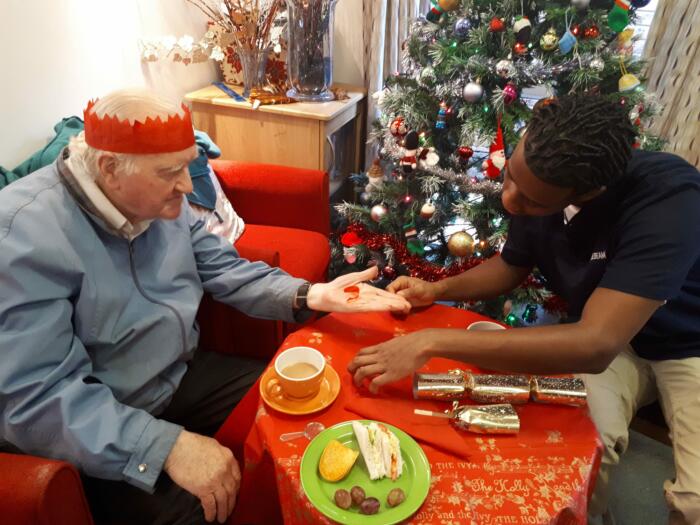 The celebrations started early, with Marks & Spencer employees returning for the third year in a row to wrap gifts at St John's Hospice. The presents filled Santa's sack at the charity's annual Christmas fayre – a highlight of the St John's Hospice fundraising calendar.
Later in December, volunteers from Paddington Central and Vodafone, joined forced to wrap yet more presents for the charity. This time the volunteers were wrapping gifts for members of the public in return for a donation to the Hospice.

Meanwhile Visa armed themselves with sticky tape and scissors and spent a busy morning wrapping 200 presents – one for every child at St Mary Magdalene Primary School. This team divided themselves in two, with their colleagues busy helping Open Age staff hold a Christmas celebration for 150 local older residents.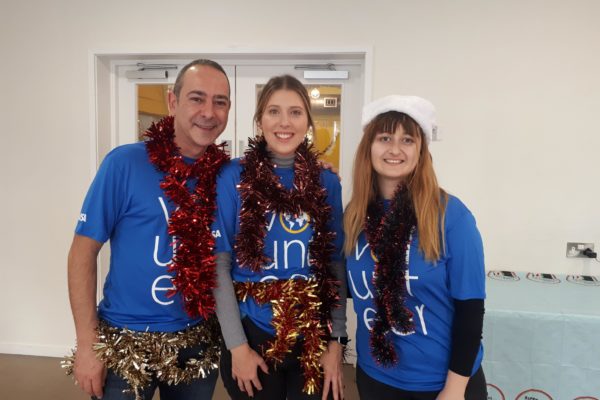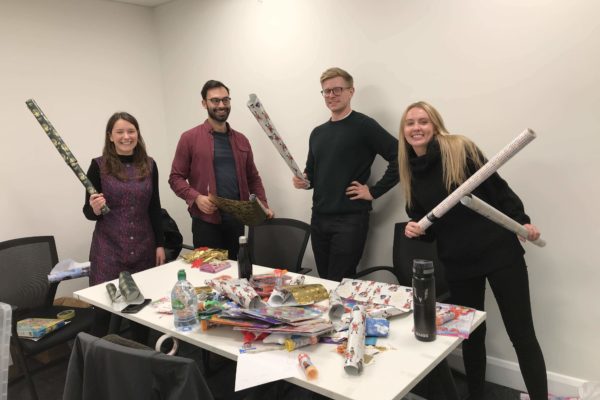 Employees from Equinor held a fabulous party for local children at the Beethoven Community Centre. The team had planned a series of Christmas themed activity stations, including biscuit decorating and stocking making, which kept the attendees busy before tea and party games.
Throughout December we've been helping lots of our local primaries prepare for Christmas, with teams of elves visiting Hallfield, Wilberforce and St Peter's primary school to decorate trees, hang bunting and create Santa's grottos. The teams have shown tremendous creativity to turn school offices and corridors into winter wonderlands, as well as plenty of patience untangling chains of lights.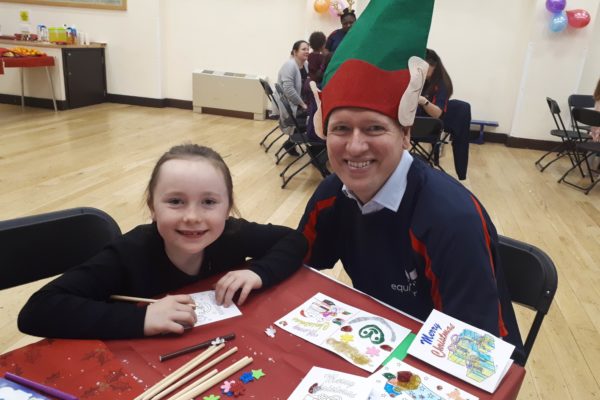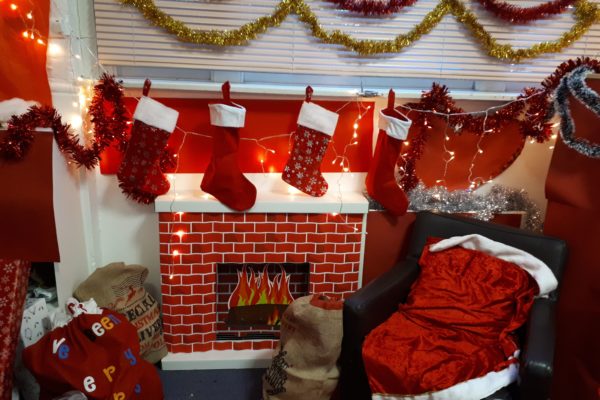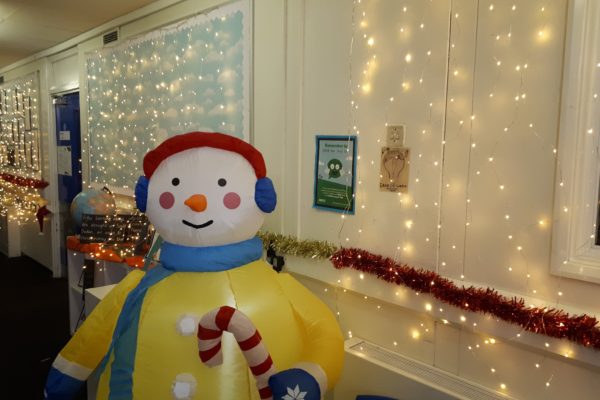 Creativity has also been seen from those colleagues who have visited sheltered housing schemes and community hubs to support older people. Vodafone embraced glitter and glue and spent two busy mornings creating beautiful cards with local older residents, whilst Bluebeam undertook their first volunteering experience with the Community Programme. The team decorated the shared lounge at Pinner Court sheltered housing scheme and hosted a very successful tea party complete with crackers, cake and a challenging quiz.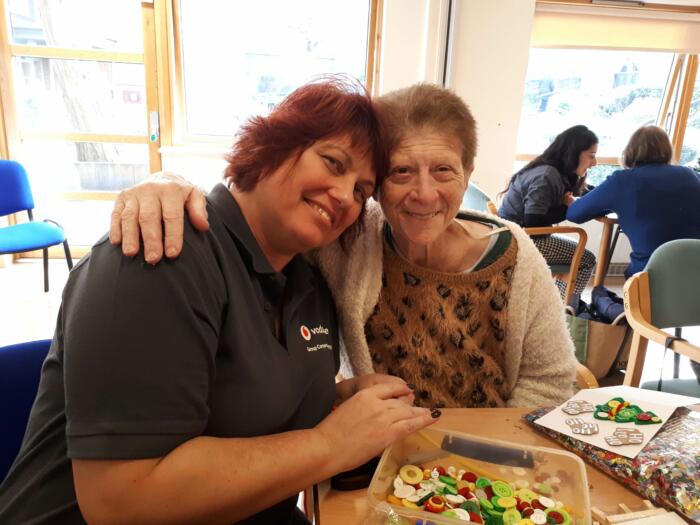 There was creativity in the kitchen too, with a brave team of three from Vodafone working tirelessly to prepare lunch for 25 older people. Their menu of leek and potato soup, lasagna and homemade chocolate brownie proved popular, with plenty returning for seconds.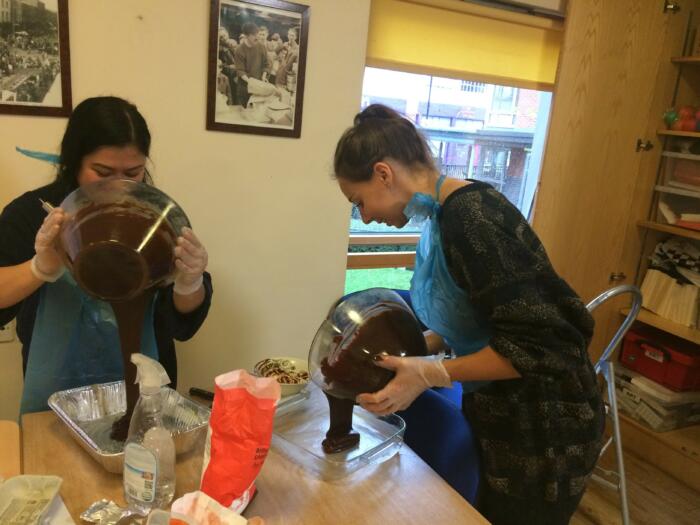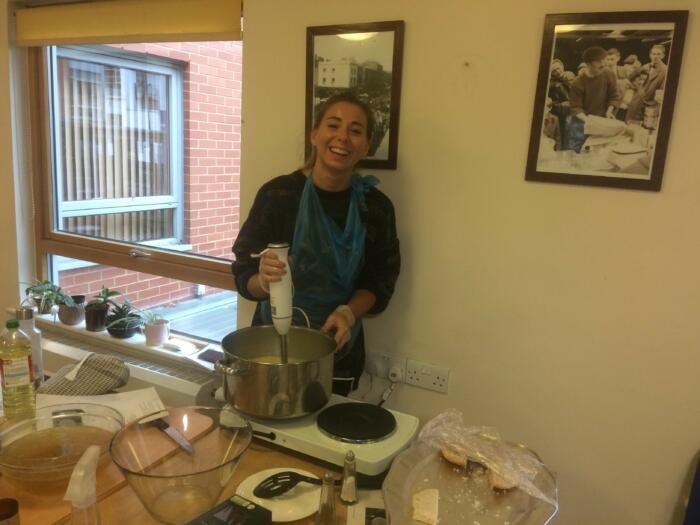 Our Christmas programme wraps up this week, with Kingfisher creating their final grotto ahead of the Beethoven Centre pantomime and Heathrow Express holding a party for members of the Westminster Society. With games of pass the parcel and pin the nose on Rudolph planned, it promises to be a fun-filled, festive afternoon.
If you would like to find out more about how you could be involved in the Community Programme in 2020, please don't hesitate to get in touch.