Paddington's season of goodwill
The Paddington Community Programme has been in Christmas countdown since early November; with our eager volunteering elves hosting parties and cooking lunches, running board game afternoons and pampering sessions, decorating schools and care homes and helping to make and write Christmas cards on behalf of local older residents.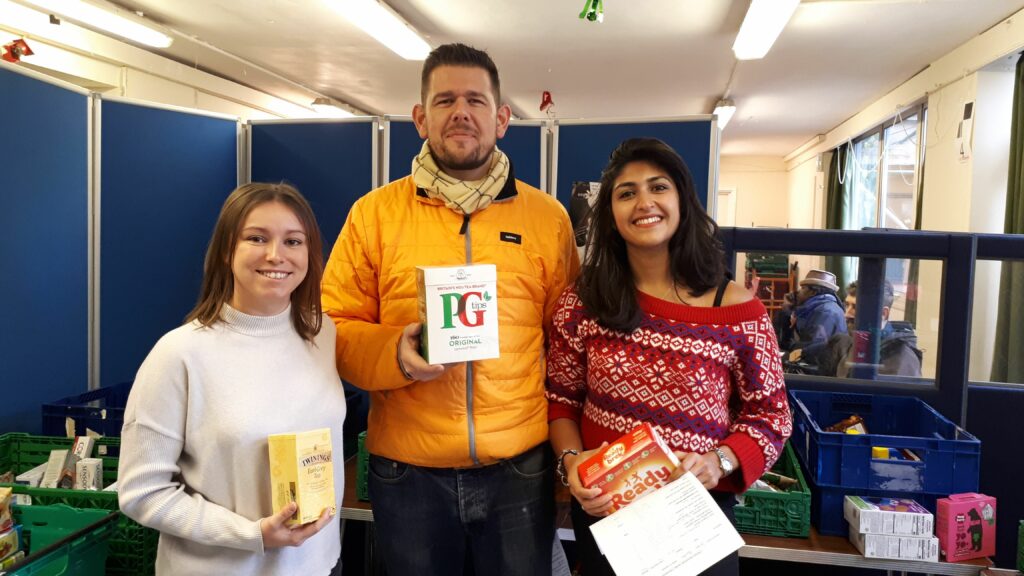 Marks & Spencer kickstarted the season of good will with pampering sessions at The Marylebone Project – a local charity who support women experiencing homelessness. Volunteers provided hand massages and manicures, chatting companionably as they filed and polished.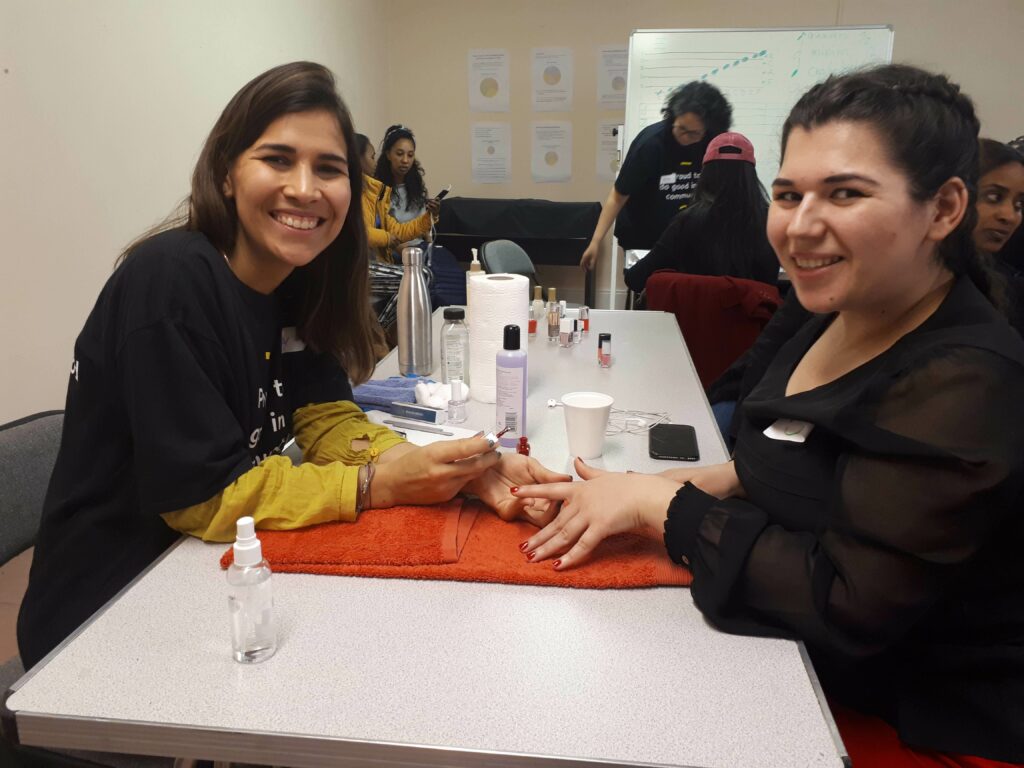 The serene, spa-like atmosphere was swapped for friendly competition on November 28, when volunteers introduced the charity's service users to Buckaroo, Frustration and Operation, at a board games afternoon. The fun and games have continued throughout December, with volunteers taking to the dance floor at the Open Age Christmas party, leading the sing-along at the annual Westminster Society carol concert and hosting no fewer than 10 games of bingo.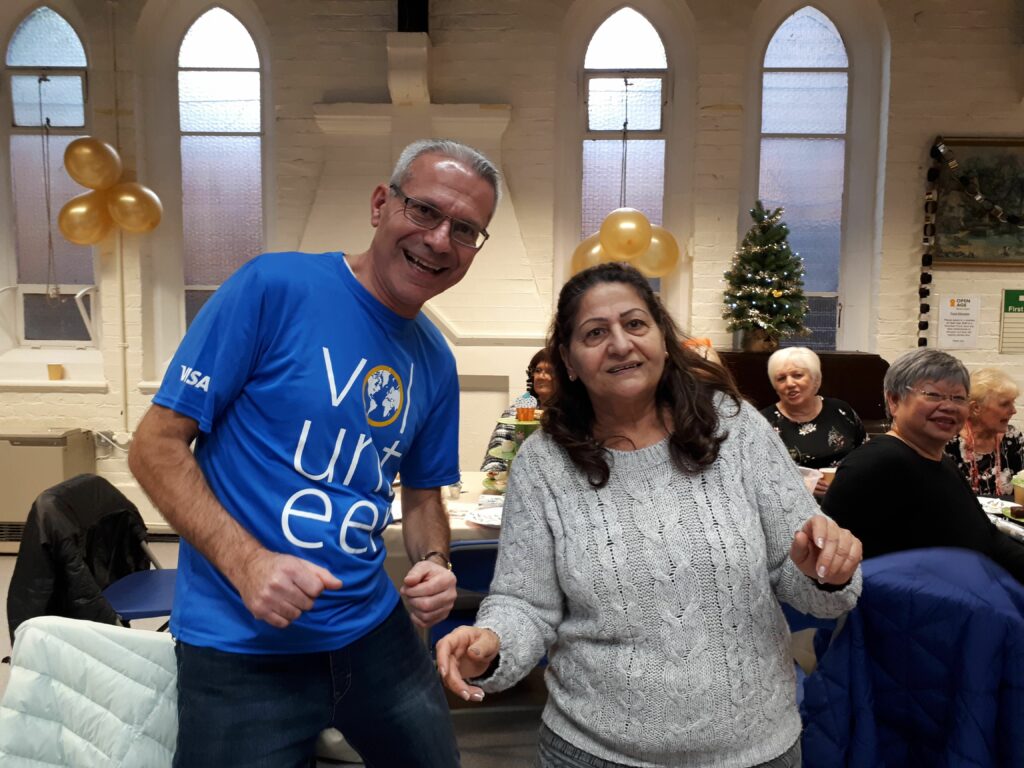 Volunteers have also been on hand to help with Christmas preparations; wrapping gifts on behalf of Father Christmas for St Johns Hospice and St Mary Magdalene Primary School and helping residents of local care homes and sheltered housing schemes to create bespoke cards. Delighted with their glittery masterpieces, a request has been received for similar Valentine's Day themed sessions.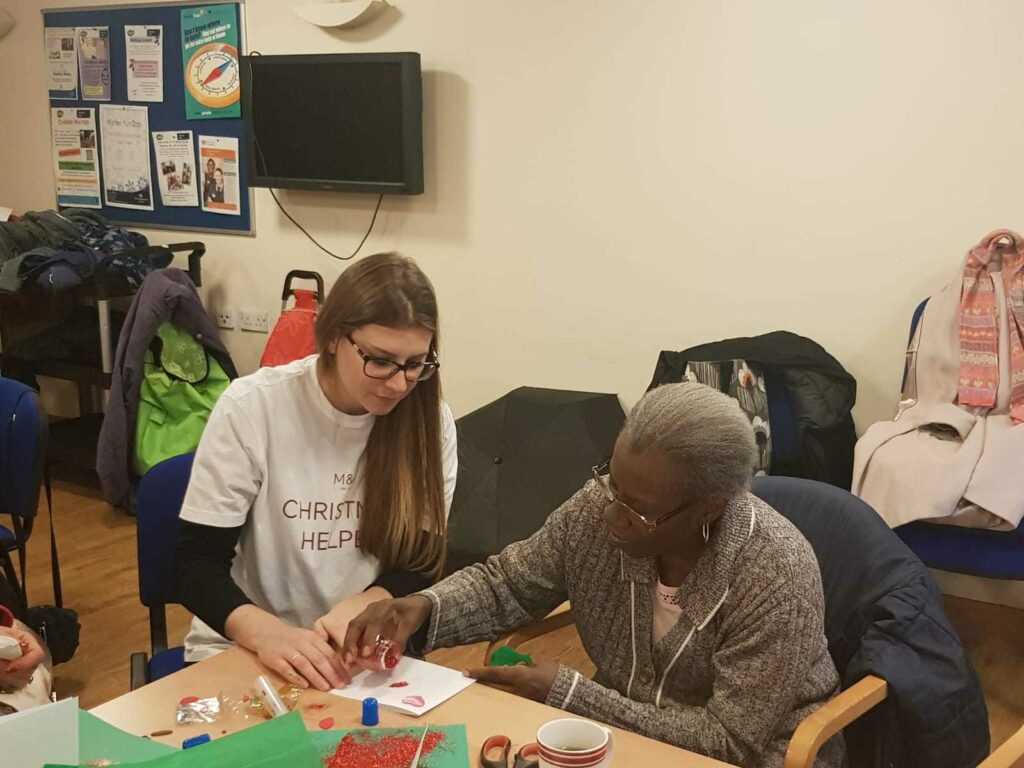 Special volunteer teams have been entrusted to transform local schools and care homes with tinsel, lights and streamers. Particular mention should be given to Kingfisher colleagues who worked their magic at Hallfield Primary School. In just an hour and a half, the 23-strong team decorated five Christmas trees, created a Santa's grotto and installed outdoor lights; all whilst dressed as angels, elves and reindeer.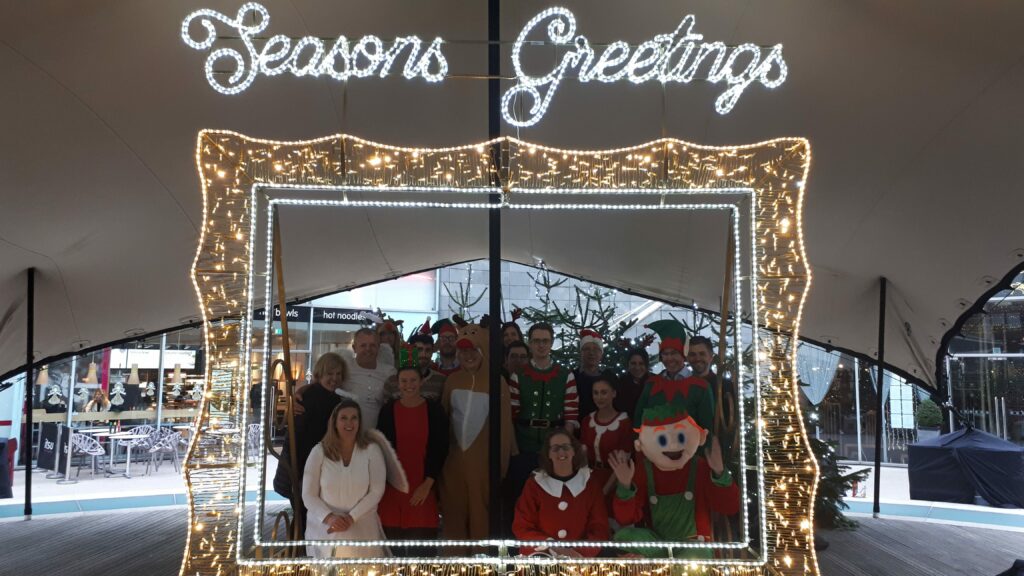 There's been plenty of feasting too, with 3-course lunches, buffets and afternoon teas served to local residents. One guest who attended the lunch held by investment firm Coller Capital, announced it was the best Christmas dinner she had ever eaten and proceeded to give a memorable rendition of Marie Osmond's Paper Roses, to thank the volunteers for their efforts in the kitchen.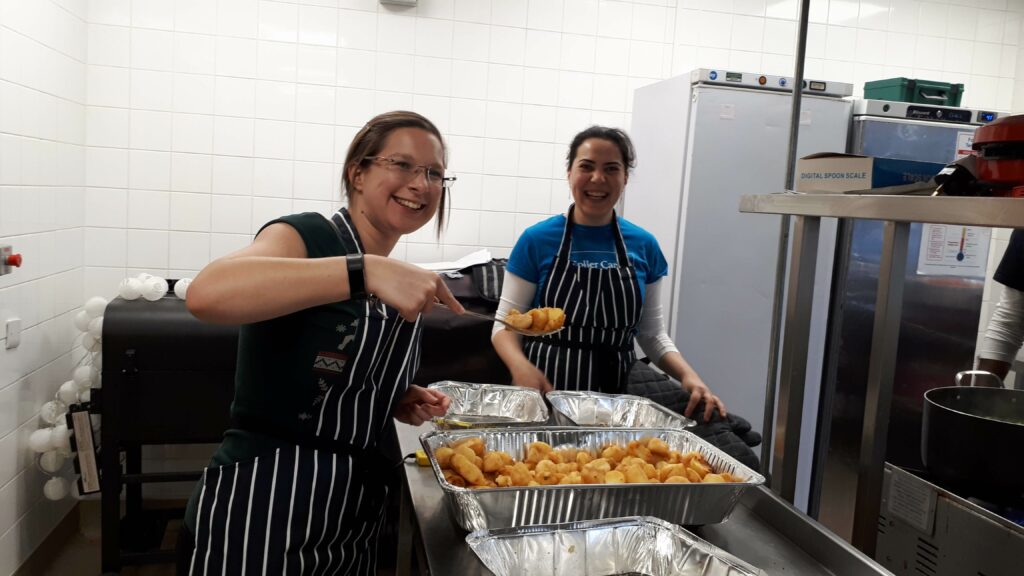 As well as giving over 700 hours of volunteer time, colleagues have generously given money and donations to local charities this Christmas. Inspired by a visit earlier in the year to West London Mission, Equinor colleagues held a raffle raising £850 for the charity. Paddington Central and Merchant Square have both organised winter clothing collections and Visa have run a toy appeal for COSMIC, who support children on the intensive care ward at St Mary's Hospital.
If you are inspired and would like to be involved in the Paddington Community Programme in 2019, please don't hesitate to contact our Community Programme Manager, Emily.