Paddington's Great British Spring Clean 2018
Paddington's Great British Spring Clean on Friday 23 March saw an incredible turnout from over 200 local employees, representatives of community groups and residents, who between them filled 120 bags with litter from the towpath and canal.
The Paddington Partnership worked in collaboration with Canal & River Trust to organise the day of community action, as part of Keep Britain Tidy's nationwide Great British Spring Clean campaign. Supported by GoBoat London and Active360, volunteers spent time on board boats and in canoes; picking up litter from the canal and canal bed.
Between them the volunteers travelled over 35 miles along the Grand Union Canal between Paddington Basin and Little Venice. In addition to the hundreds of plastic bottles, wrappers and bags removed from the waterway, were some more unusual items. A string of raw, rotting sausages, a rather expensive looking lady's handbag, several pairs of shoes, a plastic garden table and a 'work in progress' building sign being amongst some of the more surprising finds.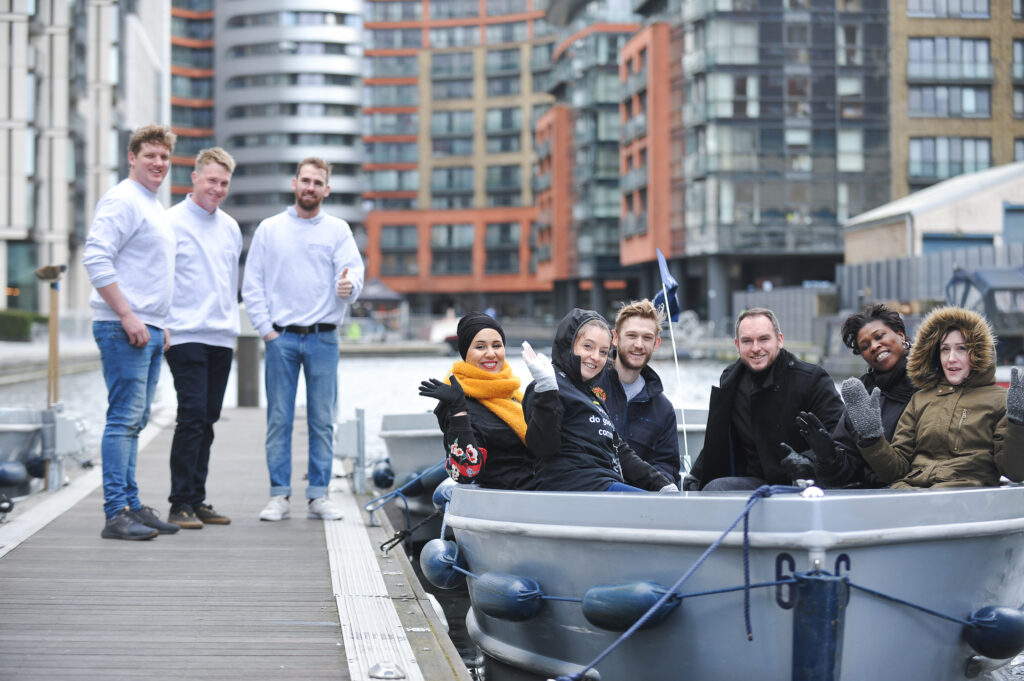 Canal & River Trust were joined by students from the Westminster disability charity Pursuing Independent Paths (PIP) for the morning. Working with employees from M&S and Paddington Central, the PIP students planted bulbs and bedding plants along the towpath, injecting a burst of spring colour in time for Canalway Cavalcade in May; London's biggest waterways festival.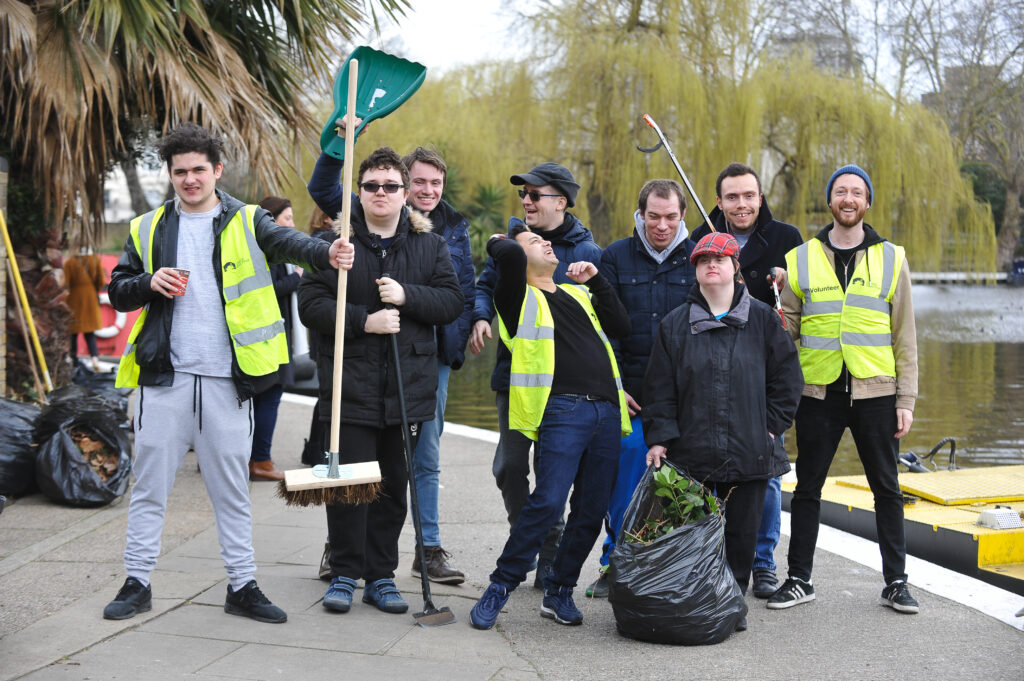 In the afternoon colleagues from Visa, M&S, and construction firm Willmott Dixon tried their hands at grappling. For those new to canal cleaning, grappling involves throwing grapple hooks (devices quite similar to anchors with multiple hooks on a rope) into the water to drag up the litter lurking on the canal bed. One pair managed to pull out the frame of a bicycle on their very first haul.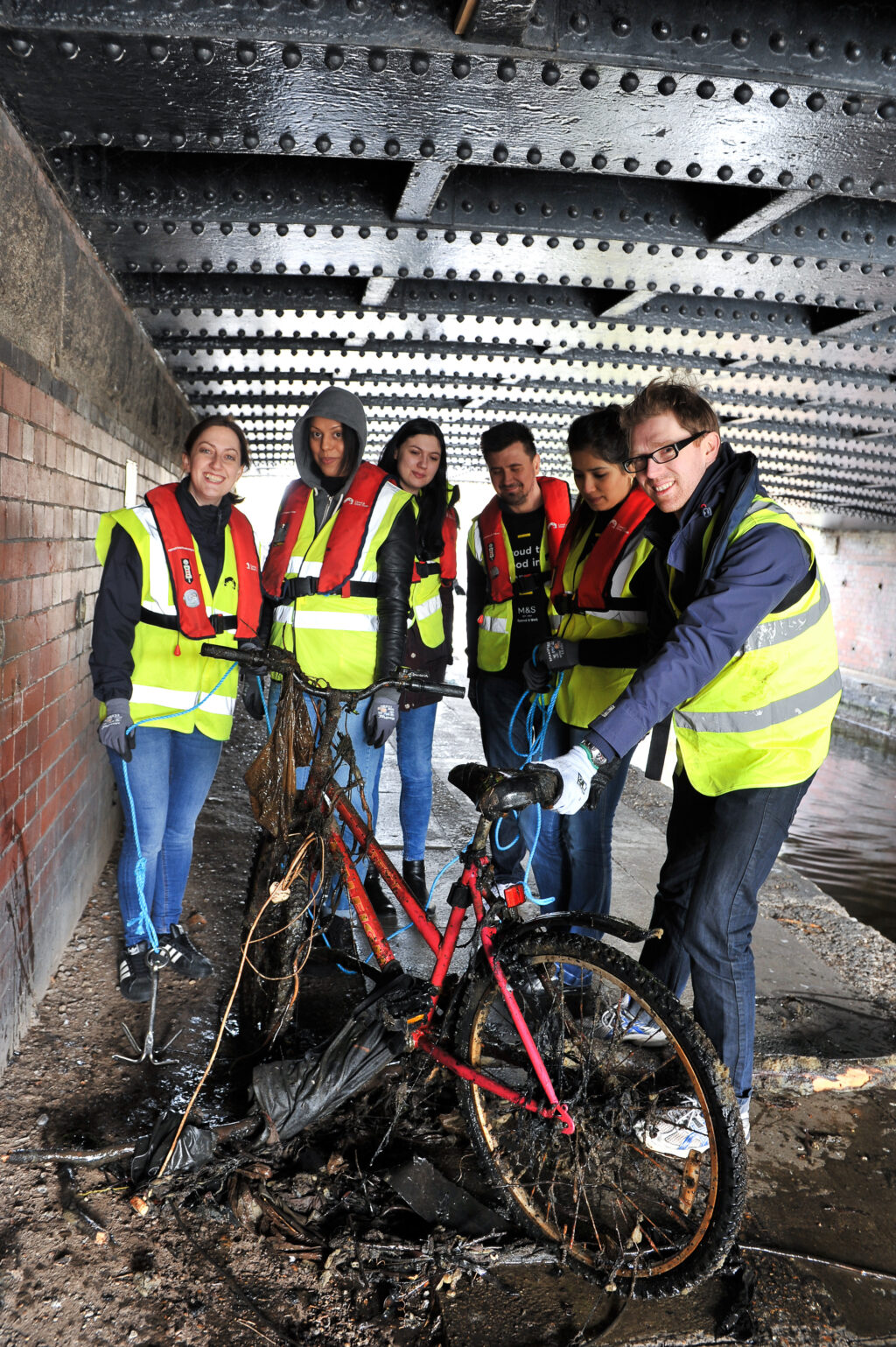 The scale of Paddington's first ever Great British Spring Clean made it one of Keep Britain Tidy's largest events for 2018 and we were delighted to welcome Alison Ogden Newton, Chief Executive of the charity to Paddington to launch Friday's event. She joined Councillor Ian Adams, The Lord Mayor of Westminster, to wave off the first fleet of boats. Alongside the volunteer teams from Heathrow Express, Laing O Rourke, Mitsubishi and Defra, was Dhruv Boruah. Dhruv is quickly acquiring celebrity status on London's canal network, cycling across the surface of the water on his trusty floating bamboo bike and picking litter as he pedals.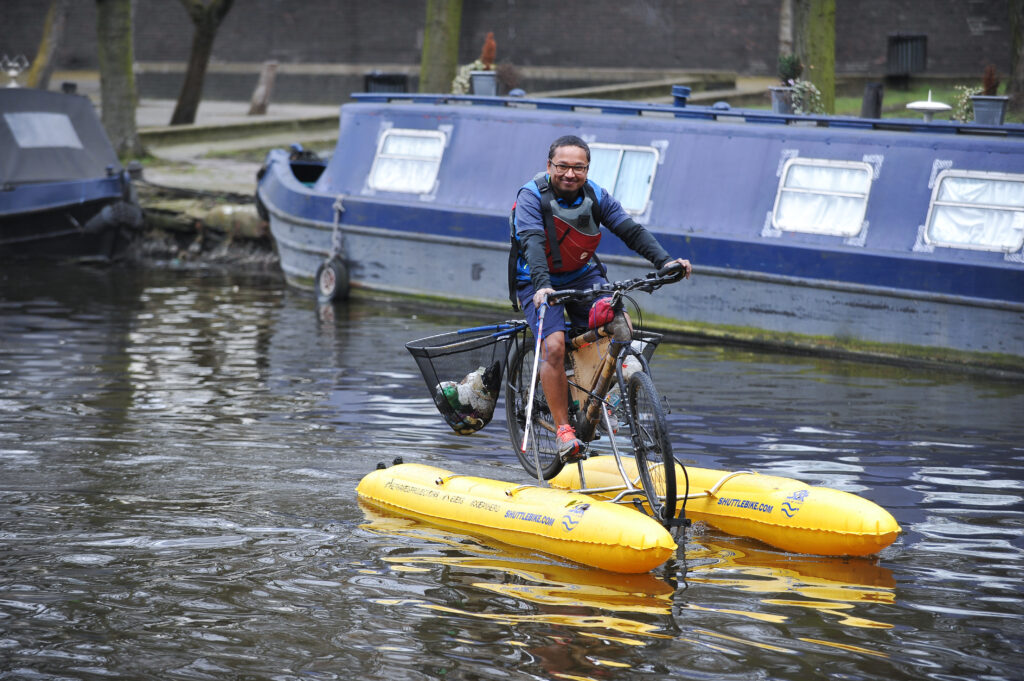 With 92% of participants rating their experience of volunteering at Paddington's first Spring Clean as excellent, 67% saying it had changed their attitude to plastic and 84% that they would use the canal more following Friday's day of action; Spring Clean Paddington 2019 is in the diary. Really hope to see you there.
For more information about Paddington's Great British Spring Clean or our community programme in general, please contact the Community Programme Manager, Emily.