Heathrow Express Welcome PiP On Board as VIP Passengers
Students from local learning disability charity Pursuing Independent Paths (PiP) were treated to a day out on the Heathrow Express Train and a visit to the airport's Terminal 5 on Tuesday 9 April.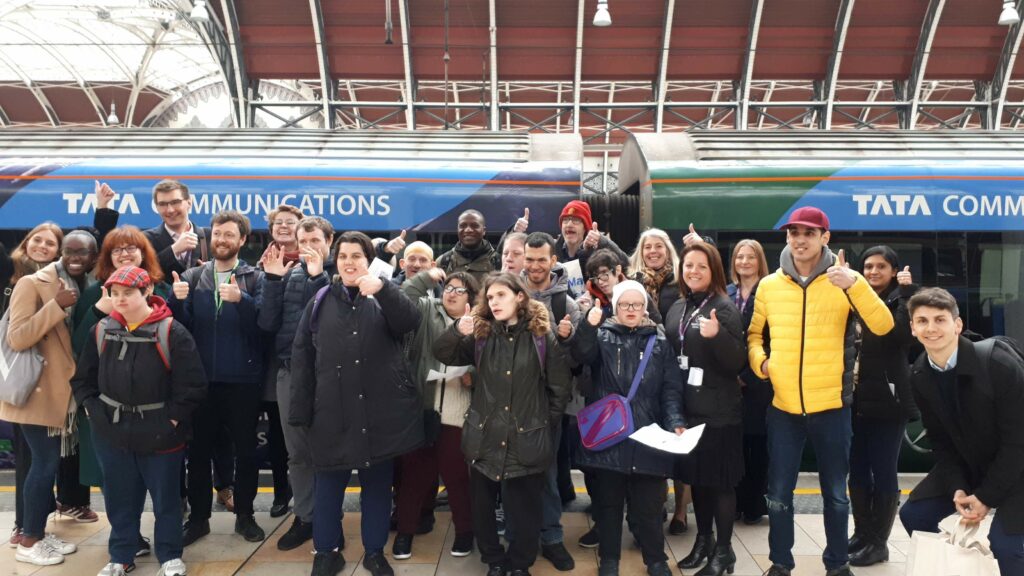 Colleagues from Heathrow Express accompanied students during their adventure and ensured they were treated as VIP's throughout. On boarding the train at Paddington Station, the Train Driver made a special PiP welcome as part of their announcement; before the volunteers told the students all about the trains, to a very impressed audience of PiP passengers.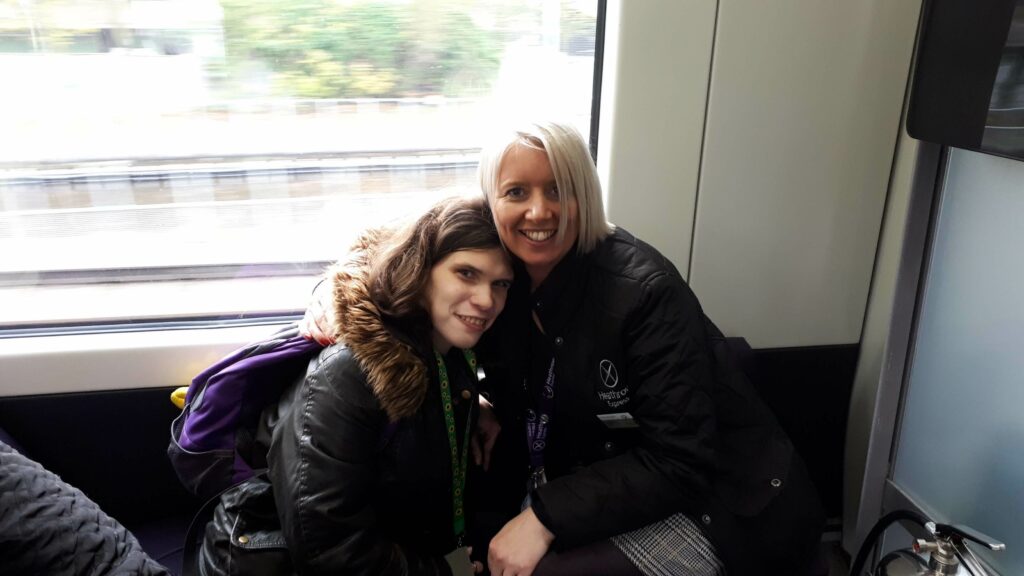 The day was designed to support PiP's travel training programme, which equips students with the skills and confidence to make independent journeys. During the day the students had the opportunity to scan their tickets through the barriers, meet the Customer Service Manager, check their bags could fit in hand luggage, watch planes landing on the runway and visit the Special Assistance Zone.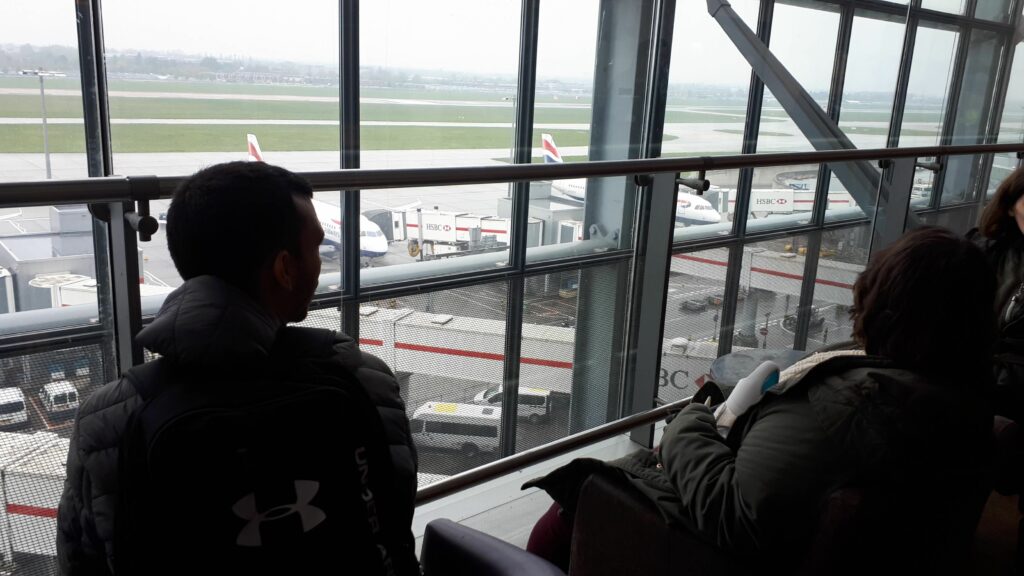 The Special Assistance Zone provides information and advice to help passengers with additional requirements to plan their route through Heathrow. Here the students were all issued with a sunflower lanyard. The lanyard scheme, which is now used in most global airports, allows passengers with hidden disabilities to discreetly identify themselves to staff.
"This was a fantastic opportunity for our students to learn how to navigate the train and airport, understand the terminology and visual information used in those environments, and find out how to access assistance. I was impressed with the initiatives in place to support people with disabilities, including the green sunflower lanyard scheme, the 'how you can help me cards' you can share with airport staff to explain your preferred communication methods or emergency contact information, and the ease of access to the special assistance zones." Adam Pearson, Service Coordinator, Pursuing Independent Paths.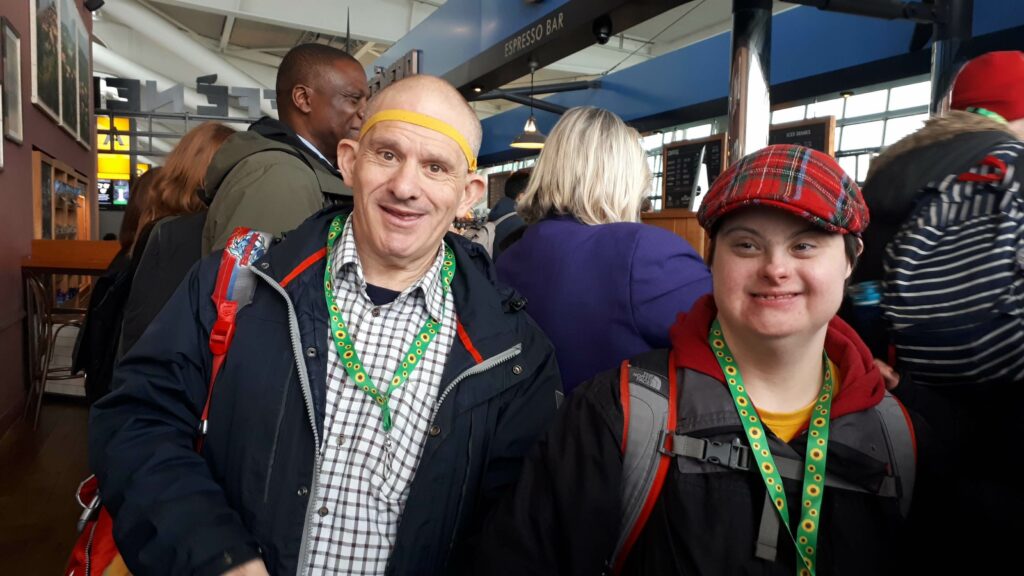 After lunch the students got to show off all their new-found knowledge in a fiercely battled quiz prepared by the HEX colleagues, complete with buzzers and plenty of prizes. The return journey to Paddington was extra special for one particular train enthusiast, who was invited to ride in the cab with the driver.
"It was a pleasure to welcome students and colleagues from PiP for a memorable day where we all learned a lot about travelling independently if you have a learning disability. Not only was it a lot of fun, but it has given me so many ideas around how we can improve our training, to be able to give all customers the best possible service and experience." Sarah Livingstone, Customer Experience Training Manager, Heathrow Express.
If your company would like to open their doors to a local community group and offer a similarly immersive experience, we would love to support you to do this. Please get in touch with our Community Programme Manager, Emily, who can work with you to plan and deliver your tour.