Seven days packed with positive social action in Paddington
The past seven days have been packed with positive social action to mark National Volunteers' Week. Paddington employees have given 156 hours of their time to support 12 of our schools and charities through volunteering to plant bulbs, provide employment support, deliver one-to-one IT teaching, reading mentoring and sorting box after box of donations for the foodbank and local homeless organisations. Here are our seven highlights – one for each day of a wonderful week.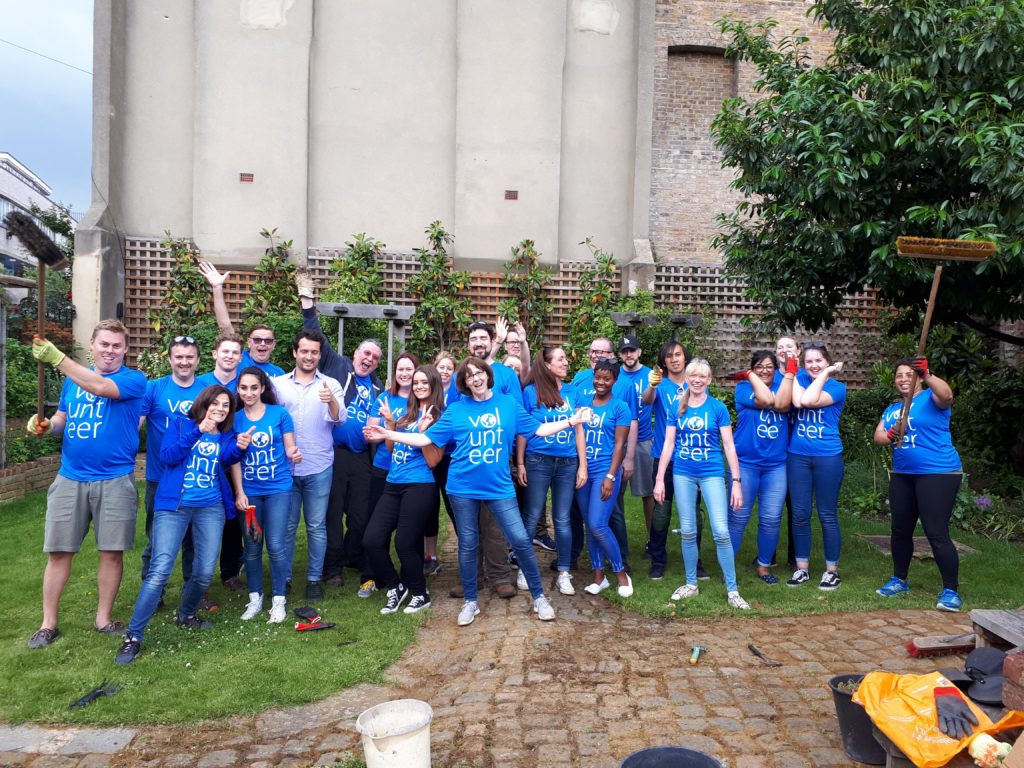 Highlight #1: Removing the last weeds from the Meanwhile Gardens Courtyard
We kick-started Volunteers' Week on Friday 1 June with a team of 27 colleagues from Visa at Meanwhile Gardens. The team worked across three areas of the garden to weed and remove overgrown vegetation. The impact was particularly noticeable in the courtyard. In just three hours the cobbled paving slabs, which had been covered in weeds, were revealed. So satisfying to watch the transformation.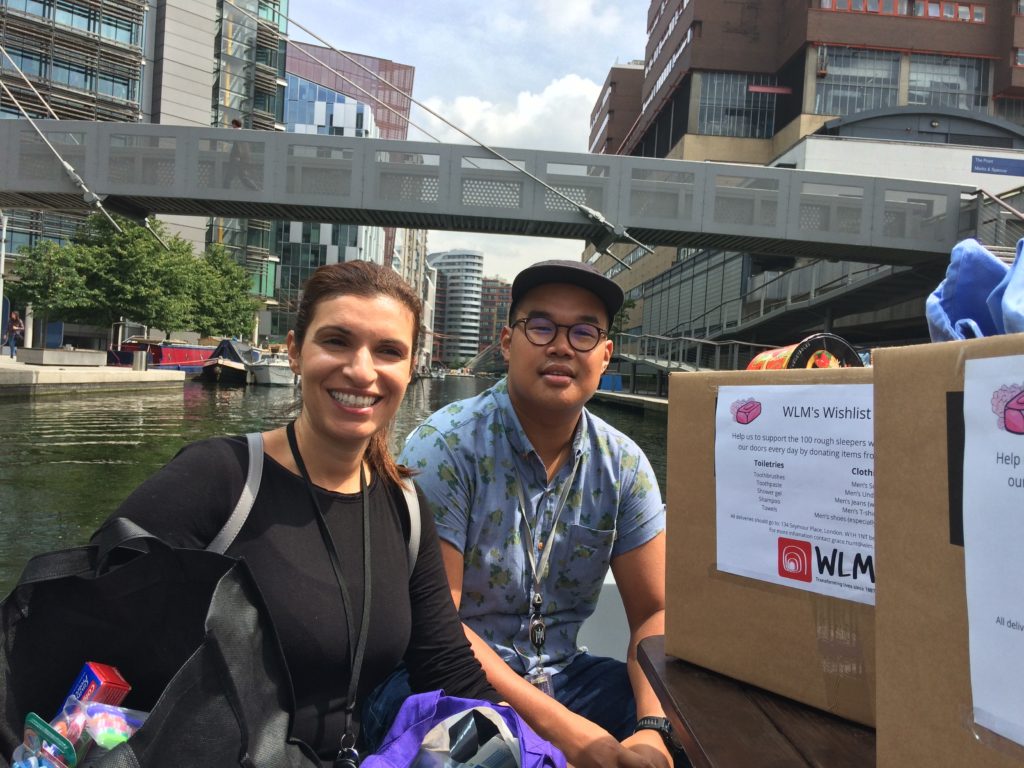 Highlight #2: Our trips by Water Taxi to take donations to West London Mission and The Marylebone Project
We've been overwhelmed by the response to a call for more toiletry supplies for local homeless shelters, which resulted in three trips by Water Taxi over the week to transport boxes and bags of toothbrushes, toothpaste, shampoo and shower gel. Not the easiest of items to carry en-masse, the Water Taxi helped lighten the load and our volunteers enjoyed the rest. The shelters were over the moon with the generous donations from Kingfisher, Equinor and Visa.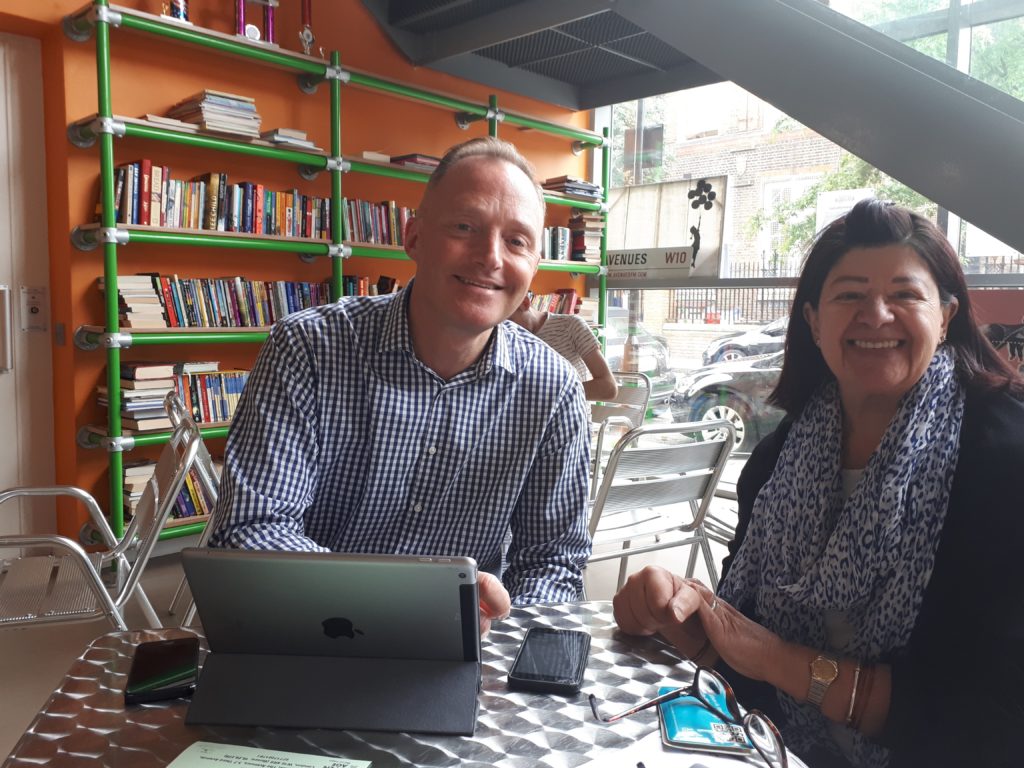 Highlight #3: Watching local residents grow in confidence
IT support sessions were held during the week at Open Age and St Mary's Hospital. Across the two sessions, nine local older residents received support with laptops, tablets and mobile phones. It was wonderful to see people grow in confidence as volunteers from Marks & Spencer and Visa shared their knowledge; teaching them how to download photos, introducing the wonders of iPlayer, decluttering data and having fun online shopping together.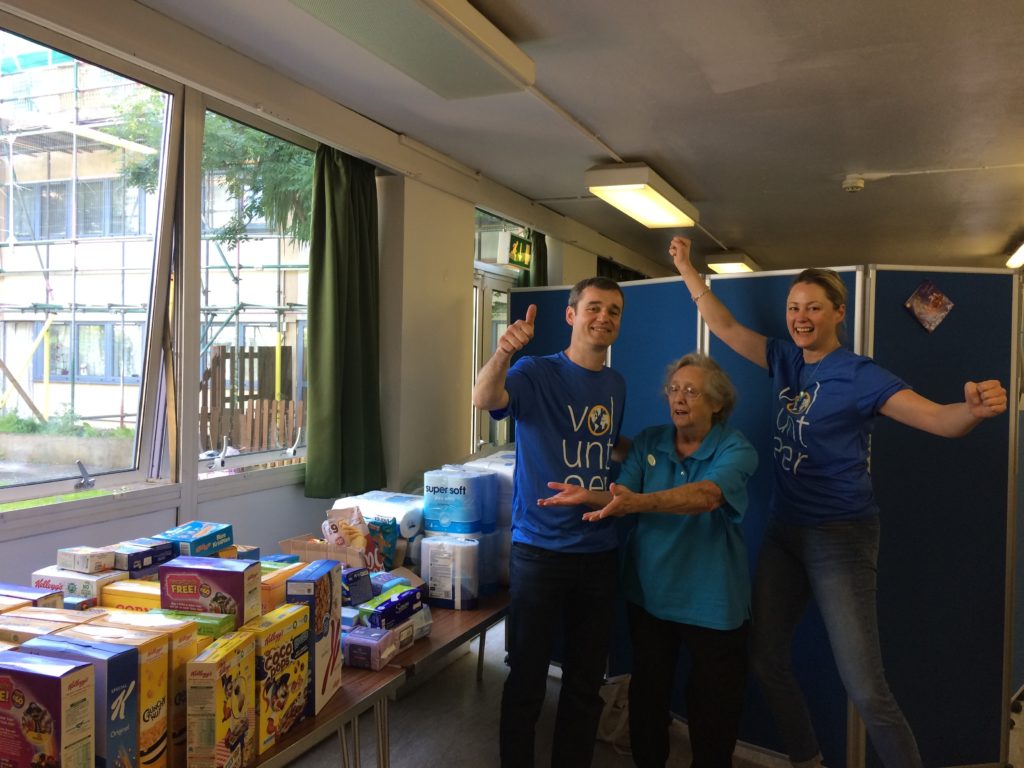 Highlight #4: Emptying the last box
Over 1700 individual items were donated by Visa colleagues to North Paddington Foodbank during National Volunteers' Week, following a collection across their Paddington office. These two sterling volunteers (with the help of Brenda from the Foodbank) sorted each box - emptying the contents onto the shelves, before helping to serve the foodbank clients.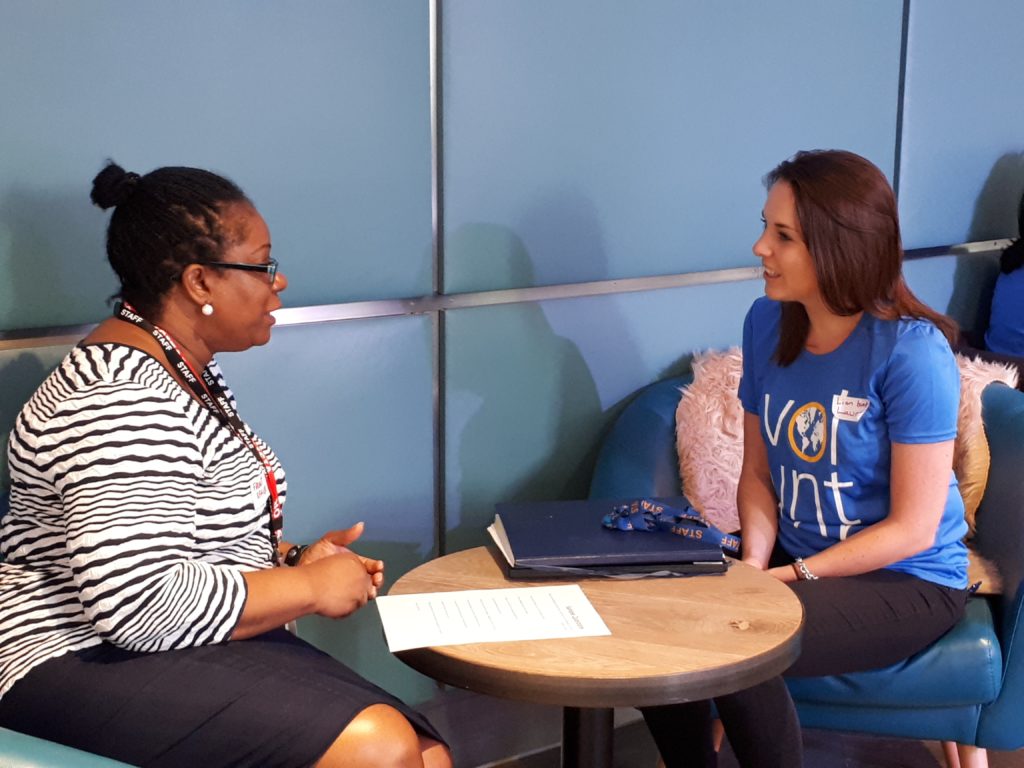 Highlight #5: Seeing local employees being put through their paces
The tables were turned on Thursday 7 June when unemployed clients from Paddington Development Trust took on the role of interviewer. There was a fantastic atmosphere as the volunteers were put through their paces answering interview questions and chatting to the clients about the world of work.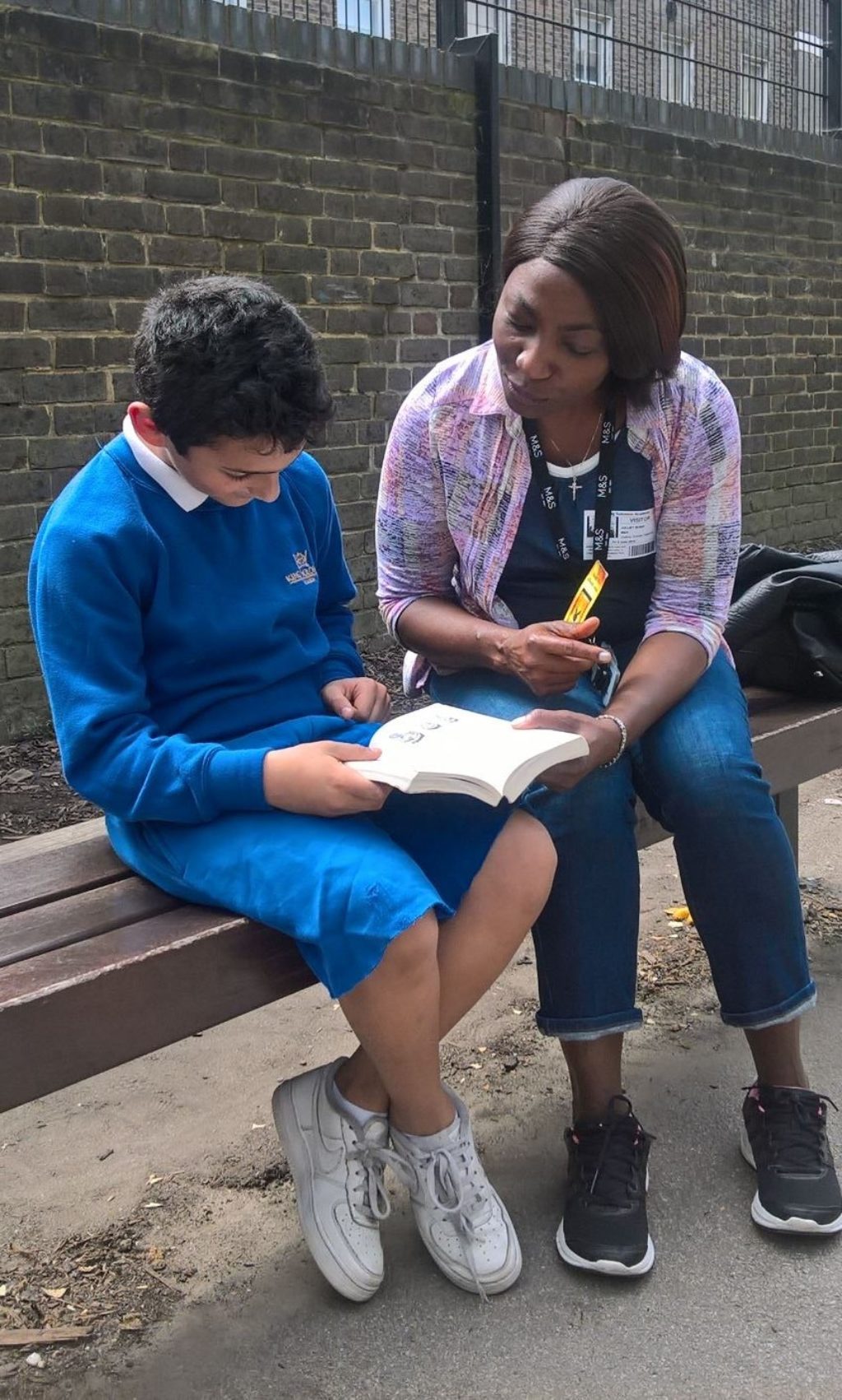 Highlight #6: The sheer pleasure of sharing a good read
Each week 20 Paddington school children enjoy sharing a good book with their reading buddy – a local employee volunteer who has been carefully matched with them. The role of reading buddies is to bring stories to life, enthuse children and foster a love of books. Following a week off for half term, the reading buddies were back last week to explore enchanted forests, fight monsters, jet off on adventures and cast magic spells.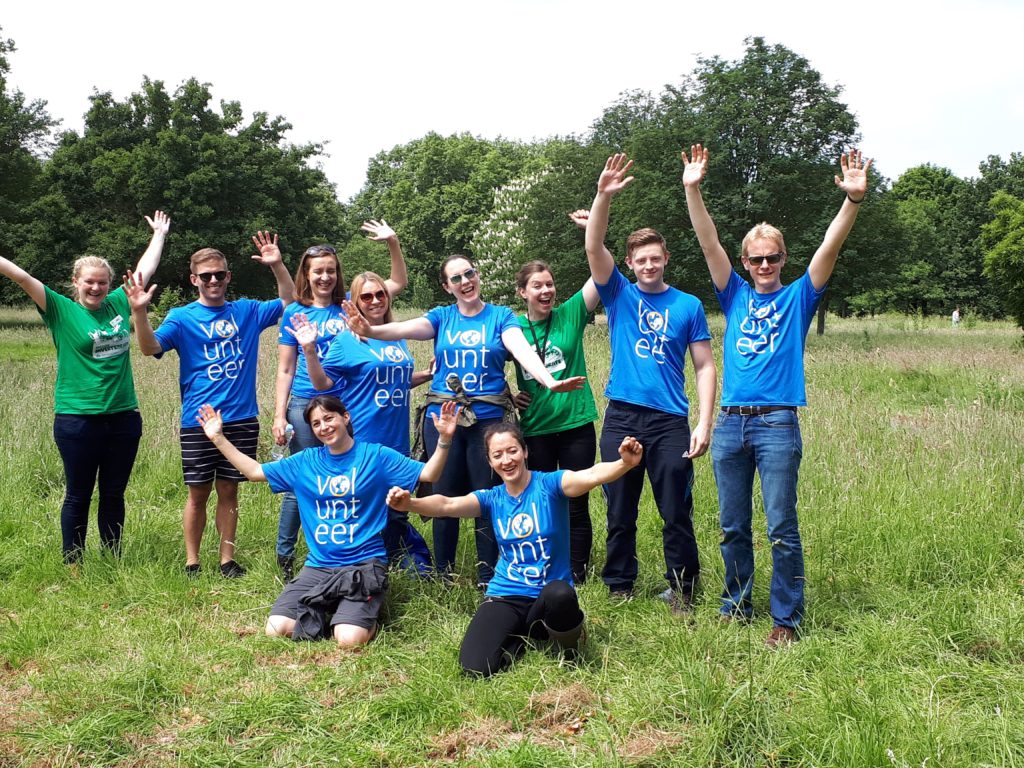 Highlight #7: The sun coming out in Hyde Park for the last day of Volunteers' Week
We started and ended National Volunteers' Week with gardening, this time in the grandeur of Hyde Park. Supporting the Royal Park's Mission Invertebrate programme, the team of volunteers planted over 2000 bulb plugs during the course of the morning whilst soaking up the sunshine. These nectar giving plants will be perfect for the Park's pollinators.

If you would like to learn more about the Community Programme and opportunities to get involved in supporting charities and schools right here in Paddington, please don't hesitate to get in touch with Emily, our Community Programme Manager. We'd love to work with you.