Silver Sunday 2023 – a month of celebration
Throughout October, volunteers from a variety of Paddington companies downed tools to share companionship, cakes and competition with local older people in celebration of Silver Sunday. Launched in 2012 by the Sir Simon Milton Foundation and Westminster City Council, Silver Sunday has grown into a nationwide campaign with events across the UK to celebrate older people and to raise awareness of isolation and loneliness. The Paddington Partnership celebrates Silver Sunday across the month of October, organising fun, free activities led by our fantastic local volunteers.
On the first Friday of each month, The Paddington Partnership supports a team of volunteers to prepare and share a 3-course vegetarian meal with around 25 older people at Penfold Community Hub. Colleagues from M&S hosted our very special Silver Sunday edition for October, preparing an autumn warmer of butternut squash soup followed by cauliflower curry. After spending the morning in the kitchen, volunteers sat with older guests to enjoy the meal together. Later in the month, colleagues from Gloat headed over to Penfold Community Hub for a very busy afternoon tea party, attended by over 40 people. The room was packed as volunteers chatted away to guests, serving tea, cake and some tricky quiz questions.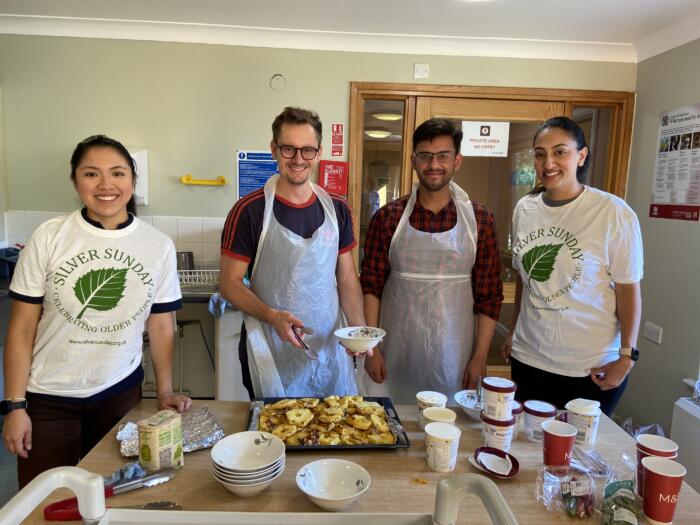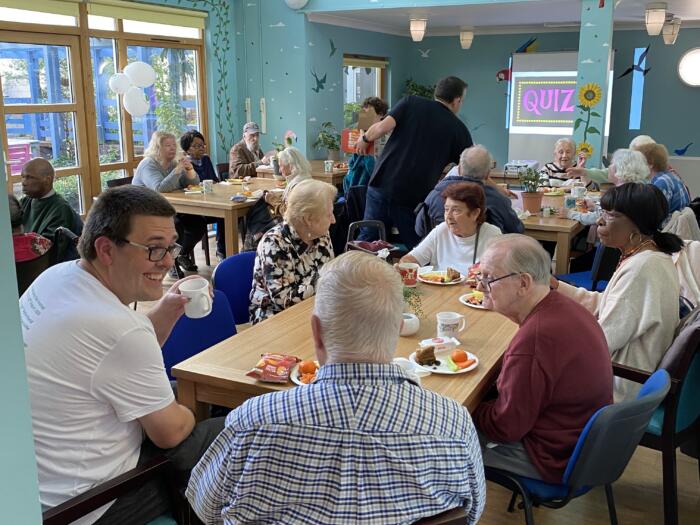 A key focus for our Community Programme is harnessing the professional skills of our volunteers to help tackle digital exclusion amongst older and isolated people. Teams from Equinor and Takeda headed to Open Age and Penfold Community Hub this month to sit one to one with older people and answer their questions on how to use their devices and stay connected to family and friends.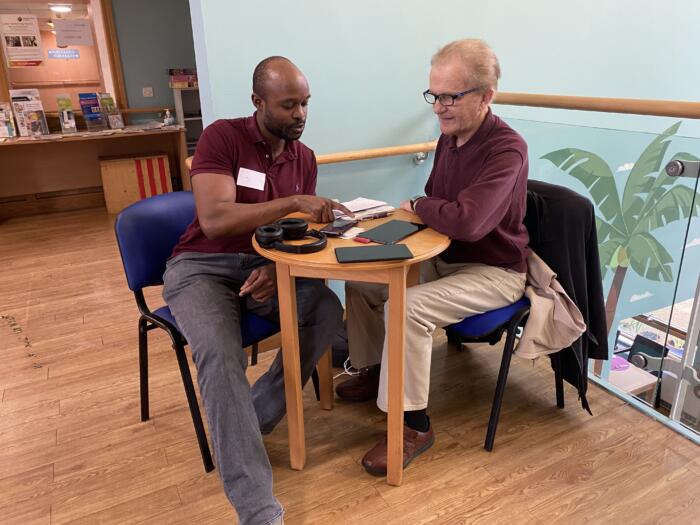 On 26 October, 5 volunteers from Wallacea Living provided the cake, candles and party hats and led a birthday party for older people supported by Neighbourcare. Volunteers decorated the venue with bunting, balloons and banners and set out a banquet for our guests, all local older people with a recent or upcoming birthday. The volunteers did a fantastic job of handing out quiz prizes, dishing out the cake, creating a party atmosphere and importantly leading a sing along of happy birthday to make all attendees feel celebrated.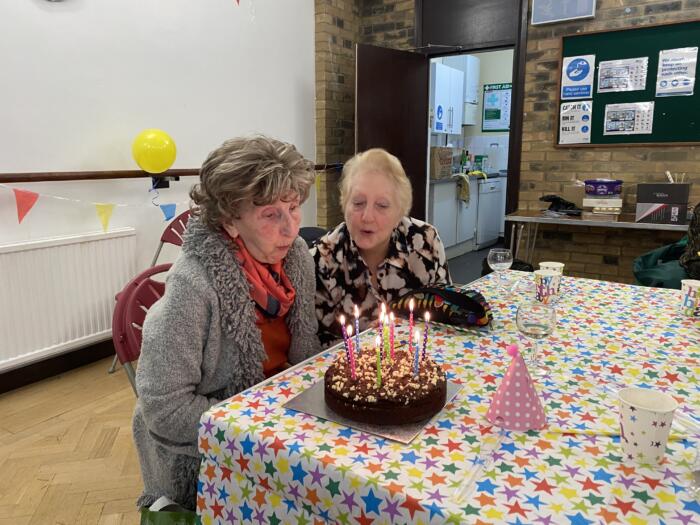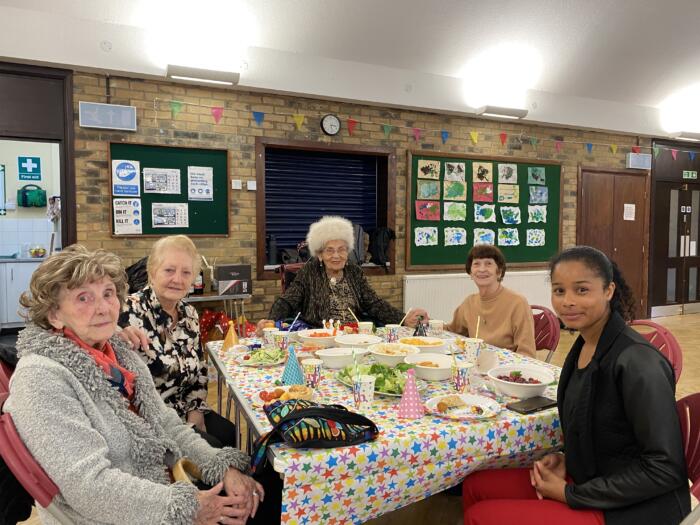 As the month came to a close, a team of 14 Vodafone volunteers led a Halloween craft workshop and social event at Open Age. 30 older people enjoyed a day of seasonal fun as they worked with volunteers to carve pumpkins, ice spooky Halloween designs onto biscuits and paint glass lanterns.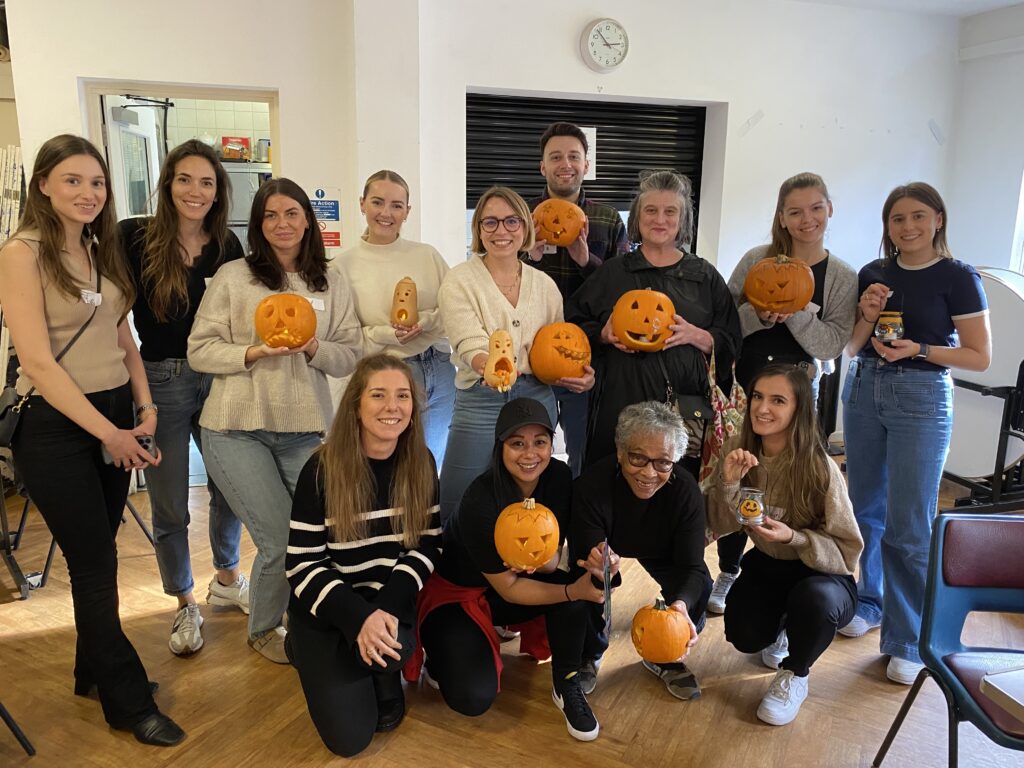 Over the course of the month, 41 volunteers from 6 companies contributed almost 200 hours of their time to activities supporting local older people. If you'd like to get your Paddington team involved in upcoming volunteering activities – whether that's celebrating older people, supporting young people in their career aspirations, getting stuck into environmental projects or something completely different – get in touch with our Community Team to find out more.