S.M.I.L.E-ing BOYS by Kay Rufai at Paddington Central
The team at Paddington Central are hosting a ground-breaking exhibition on campus: S.M.I.L.E-ing BOYS by artist Kay Rufai.
The exhibition is a culmination of work between artist Kay Rufai and boys at nearby Westminster Academy School. The eight-week programme, sponsored by Paddington Central, used photography, poetry, film and discussion to explore mental health, aspirations and identity with black boys between 13 and 14.
The result is a stunning collection of portraits of the boys across the Paddington Central campus, which you can see on display until 10 November 2023.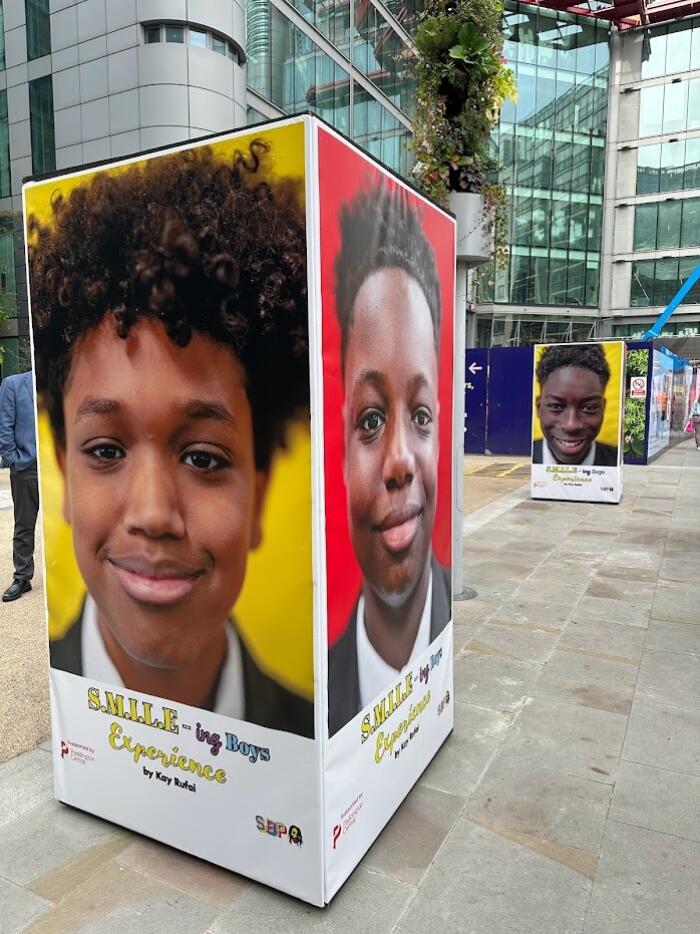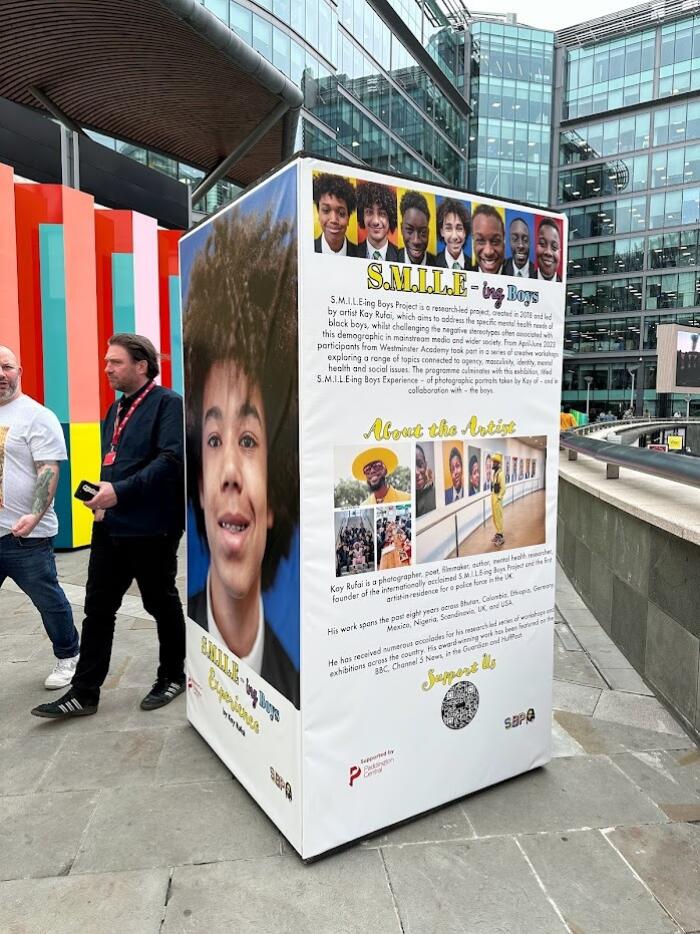 S.M.I.L.E-ing Boys aims to showcase black boy joy, increasing positive images of black boys in media and society and creating opportunities for conversations about the portrayal and stereotyping of black boys in society.
Find out more about the project here.