Help to transform the children's playroom at St Mary's Hospital
Imperial Health Charity supports five London hospitals, including St Mary's in the heart of Paddington. The hospital's dedicated children's services team cares for over 15,000 seriously ill children every year, providing a wide range of specialist and general care to families from London and across the UK.
Imperial Health Charity is asking for support to transform the playroom on one of the hospital's busiest children's wards. Throughout the unprecedented challenges of Covid-19, winter pressures and seasonal illnesses, play specialists and therapies teams have made use of limited resources to provide activities that support children's development, including art and music therapy, as well as physiotherapy. However, with the increasing number of young patients in hospital, it's clear the playroom is no longer fit for purpose.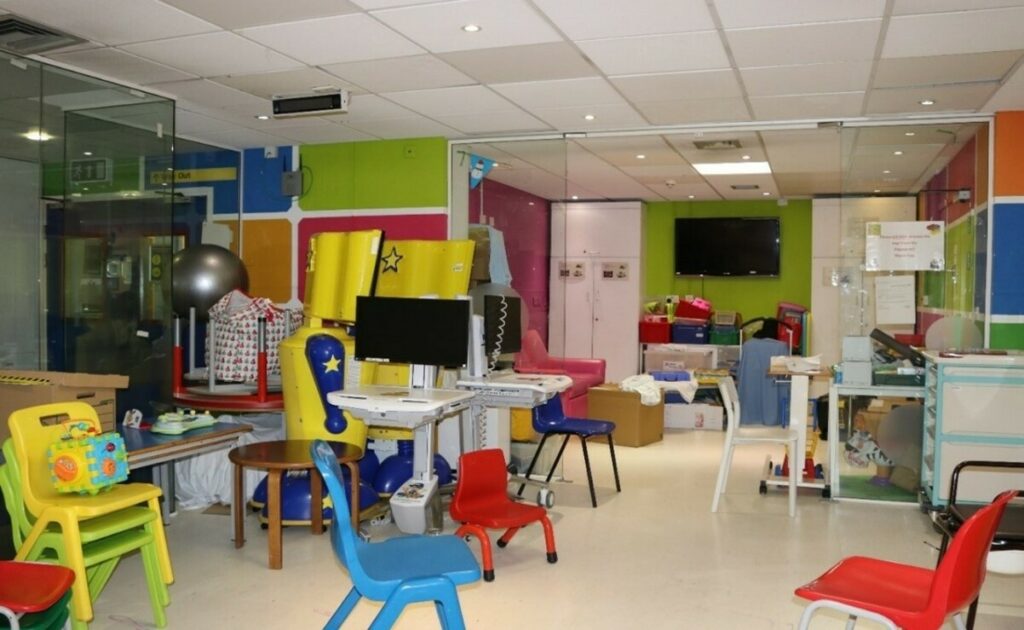 Over the past year, Imperial Health Charity has been working closely with NHS staff, patients and families to design a new play space which meets the need of the children in their care. Their ambition is to transform the playroom into a welcoming and fun multi-purpose space for some of St Mary's youngest patients. The space will be adaptable for children of all ages and will provide space for the dedicated therapies team to privately support rehabilitation. The room will be decorated in vibrant colours and will have soft lighting alongside sensory and therapy equipment.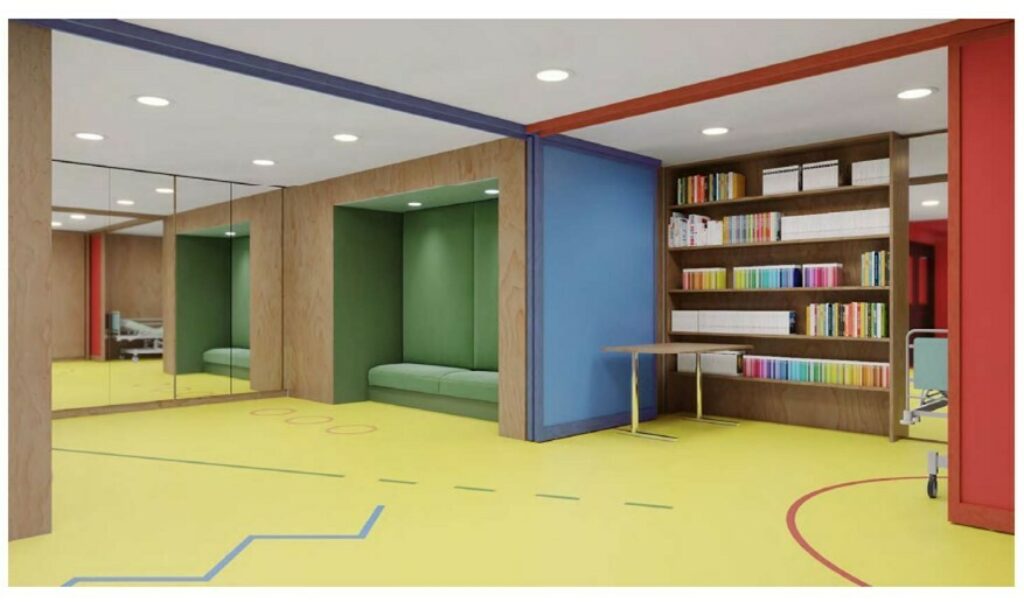 The new playroom will be used in four ways:
A physiotherapy space for the therapies team to deliver treatment for children with movement difficulties.
A main play area for group activities such as film screenings and arts and craft workshops.
A dedicated zone for teenagers.
An art and music therapy space.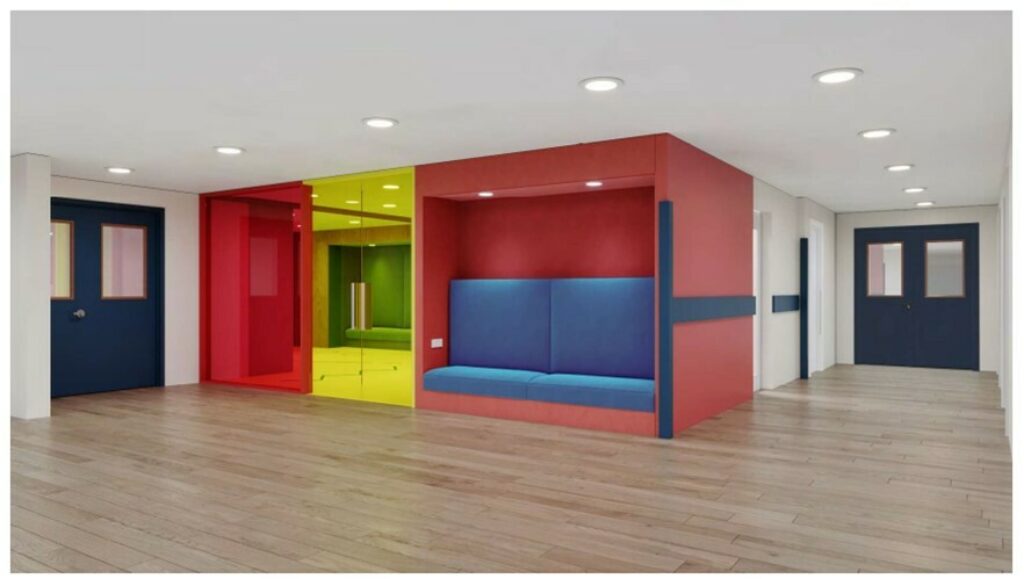 Thanks to generous donations, Imperial Health Charity has already raised over £180,000 for the project, but they need another £55,000 to turn their vision for this innovative play space into a reality. There are three key ways to donate:
Online: https://joinin.imperialcharity.org.uk/donate (St Mary's Children's Fund)
Telephone: 020 3006 5761
BACs: Please contact Susan Quach, Senior Philanthrophy Manager at Imperial Health Charity for more information - susan.quach@imperialcharity.org.uk or 020 3006 5761
Visit Imperial Health Charity's Instagram for more information and updates on their incredible work.
3D images by Floyd Slaski Architects based on original design concept by Ab Rogers Design.