Schools Out for Summer, our own end of year report
As our school partners break up for the six-week holiday, the Community Programme is reflecting on its own end of year report and progress made since September 2021.
Our Key Achievements
Over 400 students benefitted from career talks and workshops
74 students enjoyed workplace visits and work experience placements
Six schools had their learning environments enhanced by practical volunteer teams
448 students were put through their paces in mock interviews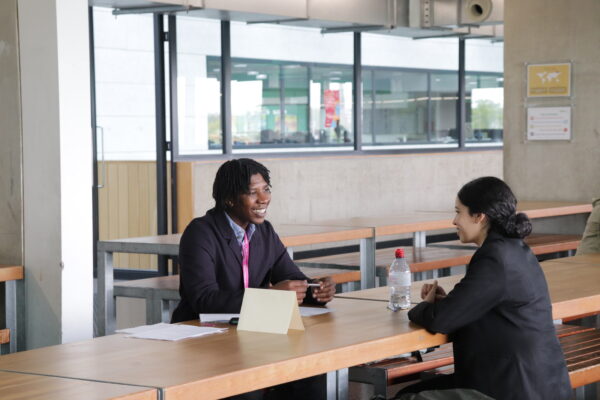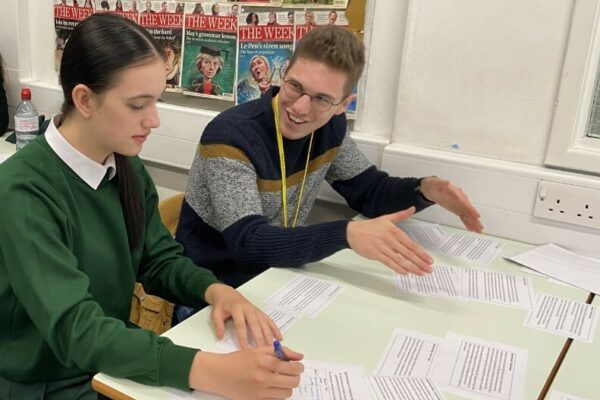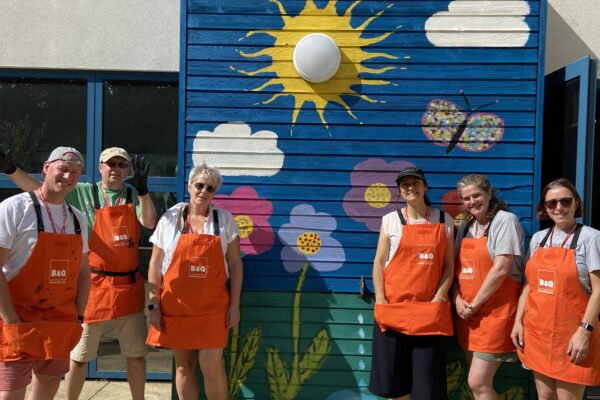 A notable highlight has been re-establishing the maths breakfast club hosted by colleagues from Equinor at King Solomon Academy. Following an 18-month hiatus due to COVID, the volunteers were delighted to be able to return to supporting their Year 5 pupils in person; building their confidence with numbers. We are thrilled the team have all committed to returning in September.
"The volunteers at King Solomon have been truly excellent. After the initial session, one pupil declared, 'I love maths club!' and after every session since, the pupils return to class with huge smiles on their faces. Dan, Leon and Thierry are able to help pupils build strong foundations in their maths learning in a fun and meaningful way. All pupils who have been attending maths club have significantly developed in their confidence and enjoyment of the subject and many have made excellent progress in their assessments." Rebecca Harrison, King Solomon Academy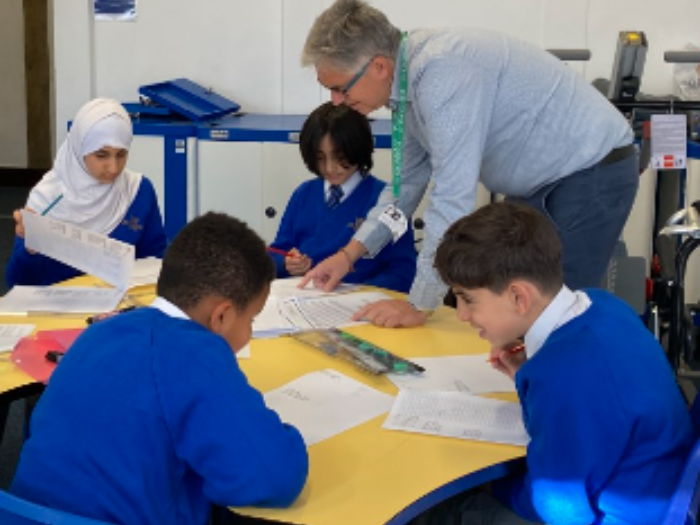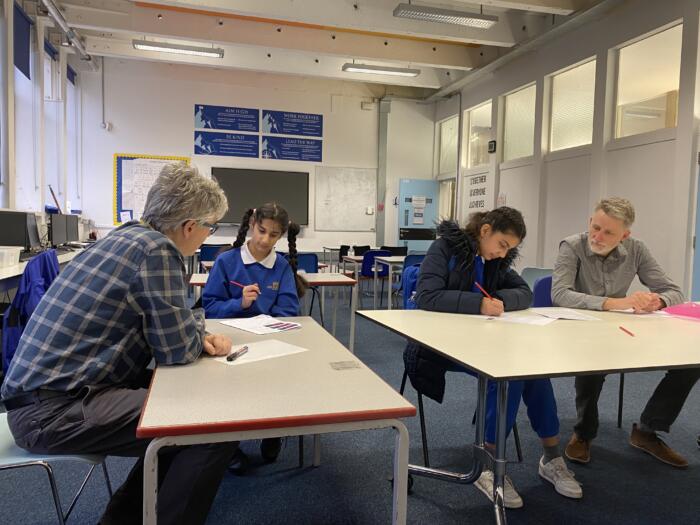 Our mentoring programme in partnership with Vodafone at St Marylebone Girls School has been another success story. Over six weeks between April and May 2022, 14 industrial placement students, apprentices and graduates supported pupils in Year 10. The group visited weekly, delivering a series of impactful workshops designed to build confidence, self-belief and raise aspirations. The programme culminated with the students having the opportunity to visit the Vodafone office.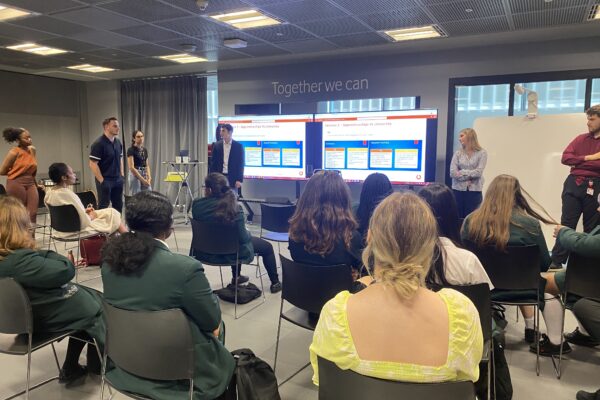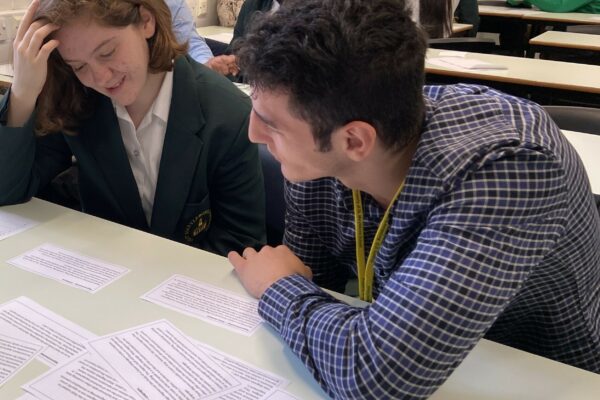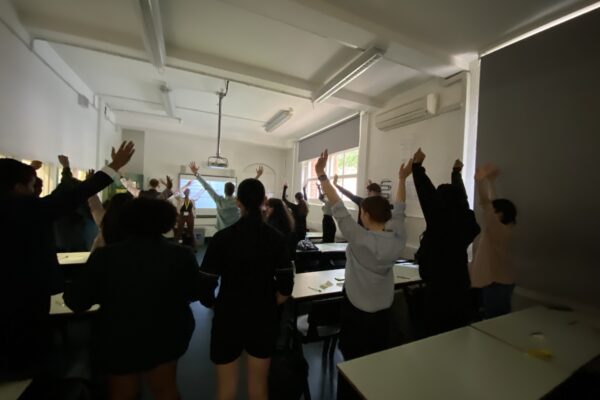 Workplace visits are a fantastic tool for raising career awareness and in July 2022, 29 Year 10 students from Marylebone Girls School enjoyed immersive and interactive days hosted by companies from the Brunel Building and IQVIA. Colleagues generously gave their time to lead tours, workshops, presentations and even a rooftop yoga class – communicating the importance of investing in employee wellbeing to the pupils.
"It was one of the best experiences of my life. Opened up different careers I never would have explored and am now seriously considering. Thank you." St Marylebone Girls School student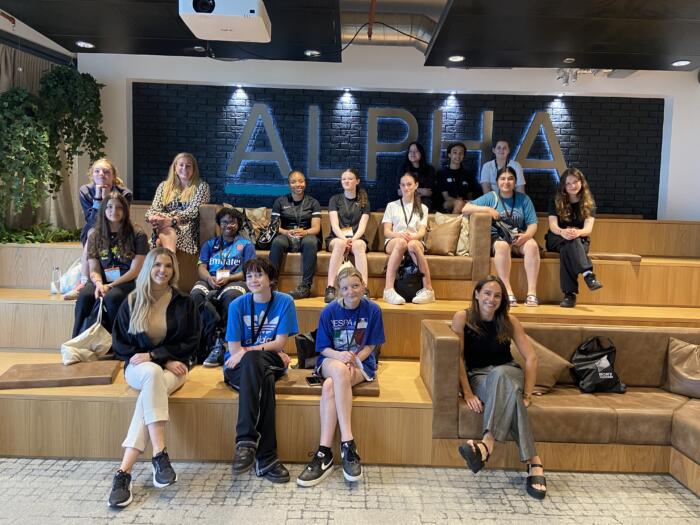 We recognise the value to early investment in careers education and were delighted to host a tech-themed activity carousel at St Peter's Primary School in North Paddington in May 2022. Pupils from Year Six rotated between stations, learning about Caesar Cipher, blockchain and good website design through fun, fast-paced tasks.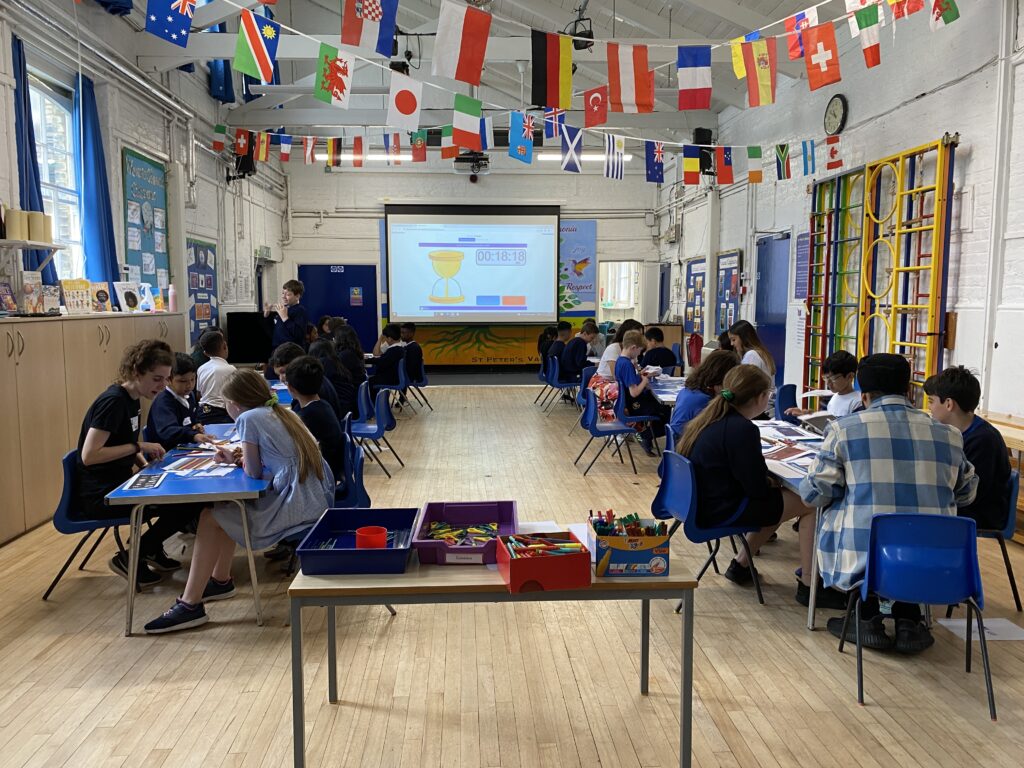 Practically we've rolled up our sleeves and made a positive impact too. Highlights include;
Brightening up an under-used play space at QEII Jubilee Special school with murals, bright seating and a new blackboard thanks to colleagues from Kingfisher
Tishman Speyer colleagues working in teams to create a collection of literary characters from much-loved children's books to adorn St Peter's Primary School
Returning to Hallfield Primary School just in time to decorate it for Christmas, before the pandemic put another pause on in-person volunteering activity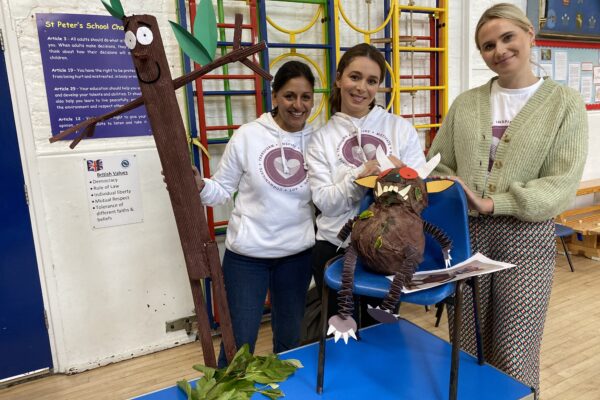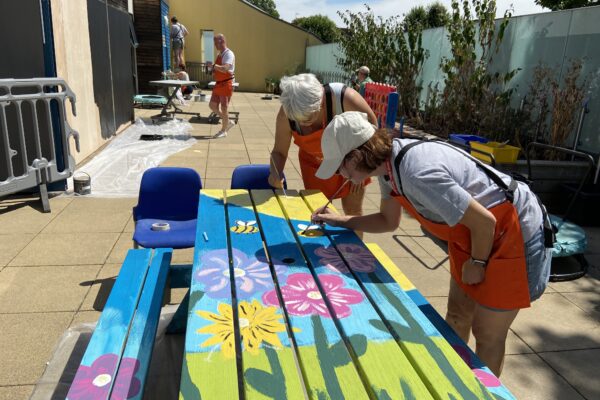 And we won't be taking a break over the holidays. Our volunteers will continue to beaver away so that classrooms and playgrounds are ready to welcome pupils and staff in September. We are particularly excited about hosting over 50 colleagues from investment firm Perella Weinberg Partners, welcoming the CEO of Vodafone Business to paint a new school building for College Park and to see Marks & Spencer employees returning to the Community Programme with a day painting, pruning and oiling at King Solomon Academy.
If you would like more information about the volunteering projects we deliver in Paddington schools, please get in contact with our Community Programme Managers.We'd be delighted to tell you more.