Volunteering opportunity of the month: help launch a new Social Enterprise in Paddington
The Paddington Partnership Community Programme is supporting a local charity, who through an innovative approach to recycling old newspaper, are seeking to develop a thriving social enterprise. The charity is supporting 15 women form the local BME community on the project. The group of women have been meeting each week for the past month or so to develop designs for recycled shopping bags. In the long term they hope to sell the bags to gift shops, galleries and museums and to create a successful businesses model.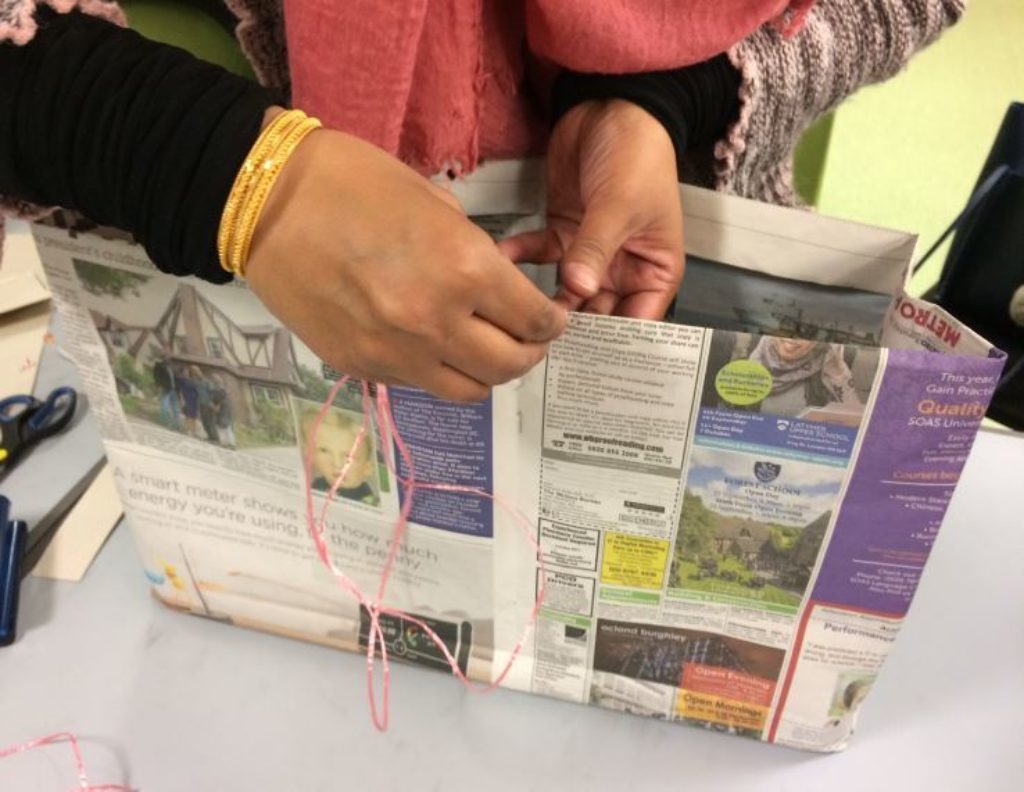 The group have already made fantastic progress but they are learning as they go by trial and error. They are therefore appealing for assistance from the local business community - to draw on your expertise in marketing, sales, budgeting and logistics. If you could spend an hour helping the women to develop their ideas as part of a brainstorming session or you could deliver a workshop and share your knowledge on quality control, pricing and business planning, please do get in touch for more details.
This is a unique opportunity to use your work-based skills on a one-off activity and make a significant contribution to a local group: building confidence, challenging people to think in new ways and empowering them to develop their ideas. In return you will challenge yourself by adapting and applying your skills to a local context, gain hands-on experience of working with a community based organisation and an enormous sense of satisfaction from helping to shape the direction of this innovative community project.
Keep an eye on our community page for details of other unique opportunities to make a difference in Paddington.