Celebrating 25 years of Heathrow Express
It's 25 years since Heathrow Express began operations. The service has been whisking people between Paddington and Heathrow since 23 June 1998. To celebrate this special anniversary, we've put together 25 facts and figures about the Heathrow Express service.

Heathrow Express has been in operation for 25 years, launching on 23 June 1998, and opened by then Prime Minister Tony Blair.
It is the fastest way between London Paddington and Heathrow Central taking just 15 minutes to Terminals 2 & 3 and 6 minutes more to Terminal 5.
Over 100 million passengers have travelled with Heathrow Express since the service began operations.
It is free to travel on Heathrow Express between Heathrow Central and Terminal 4.
Heathrow Express has saved 204 million kg of carbon emissions since launch and offers customers a 54% reduction in carbon emissions over a diesel taxi.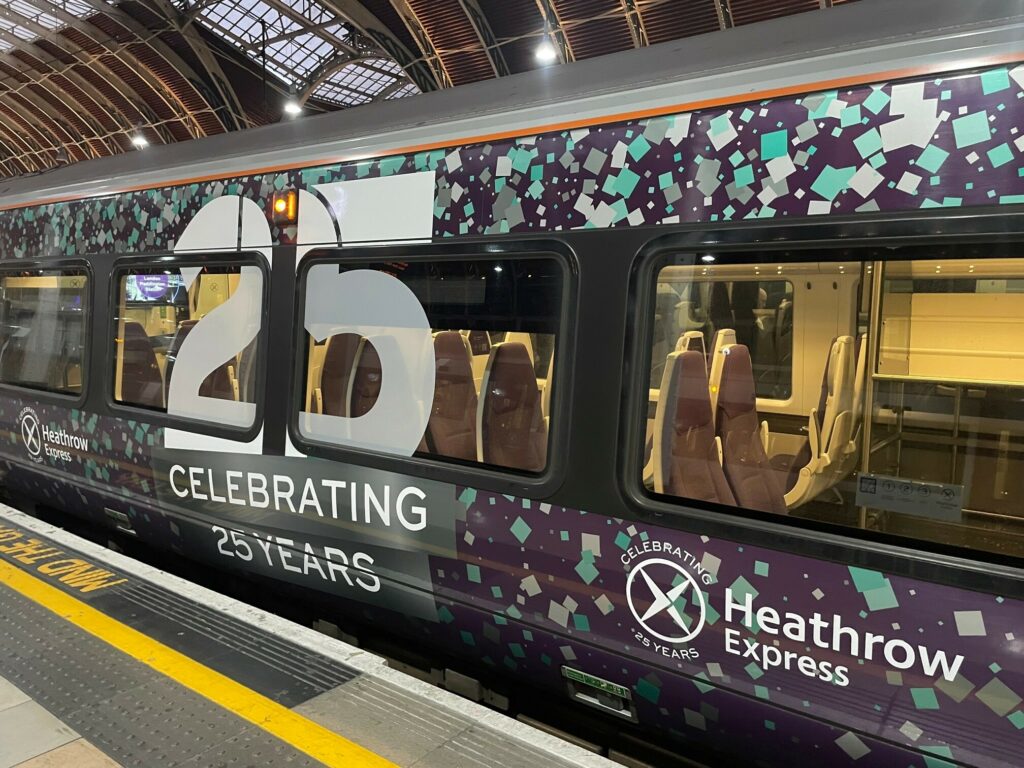 Trains have dedicated space for luggage.
The service is non-stop to Heathrow.
Top speed of trains is 110 mph.
The service is step-free and has dedicated space for wheelchair users.
Prices start from as little as £5.50 one way if booked in advance.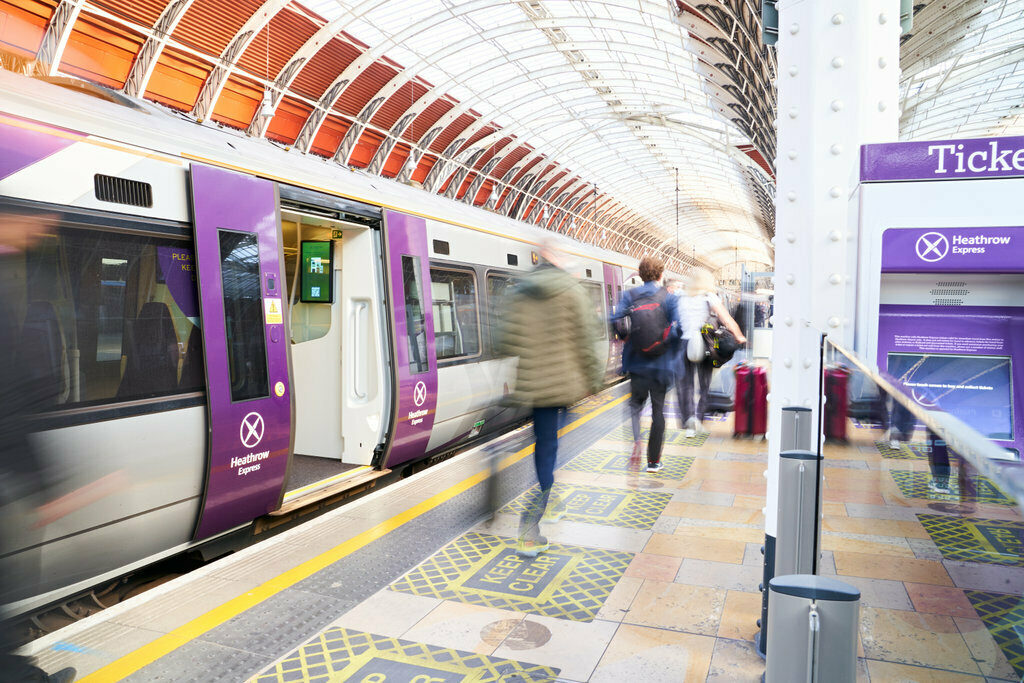 Trains are currently named after cities that can be reached from Heathrow, including New York, Paris, Barcelona, Rome, Amsterdam, Sydney, Dublin, Prague, Tokyo, San Francisco, and of course London!
Railcards can be used if tickets are bought online or in advance before boarding the train, these include Family and Friends, Two Together, 26-30, 18-25, 16-17, Disabled Persons, Disabled Child, Senior, ISIC card, BritRail, HM Forces, Network Card, Annual Gold.
Children 15 and under travel for free with a fare paying adult.
On board entertainment keeps you up to date with news and events.
Heathrow Express celebrated their 15th Birthday by creating a giant train cake in Paddington Station.
Up to 150 services a day run between Heathrow and Paddington.
An average of 17,000 passengers are carried every day.
Heathrow Express trains have toilets.
Carriages have tables and charging points.
There is free Wi-Fi on board.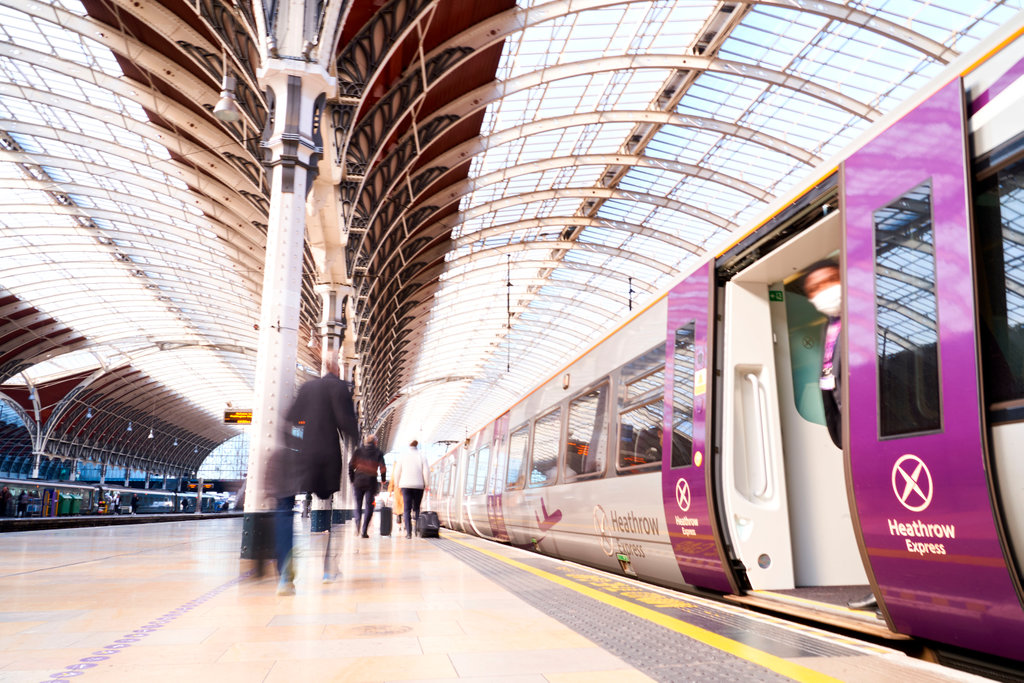 Business First ticket holders are eligible to use Heathrow Airport's Fast Track Security service.
Heathrow Express was the first UK train company to launch a mobile ticket app, allowing customers to buy online and receive tickets directly to their smartphone.
Ticket machines can also be found at Paddington Station and Heathrow Airport.
In August 2018, Great Western Railway (GWR) took over the operation of Heathrow Express as part of a new management contract.
Heathrow Airport continues to be responsible for commercial aspects of the service, including marketing, ticket pricing and revenue management, while GWR are now responsible for operations.