April - the month of action and altruism in Paddington
April really has been the month of action and altruism in Paddington and the past week has been no exception.

Colleagues from Tishman Speyer have volunteered their time to provide one-to-one IT assistance to local residents, following a request from Paddington Development Trust (PDT). The volunteers have run a Microsoft Word training session, enabling a mother to confidently assist her daughter to access home learning materials. They have also advised on phone storage and the Zoom app, enabling another resident to better communicate with family and friends.
Just to let you know, Joyce really enjoyed the tech support. She has phoned this morning to say: "Inger was excellent. She put a smile on my face – something I really needed." Sara Peskett, Paddington Development Trust
Further positive news was received from PDT, with the update that a local resident who applied for a Chevening Scholarship and was given mock interview practise by Community Programme volunteers, is through to the last round. She will now have to pass an exam before finding out if she has been successful – we are keeping everything crossed.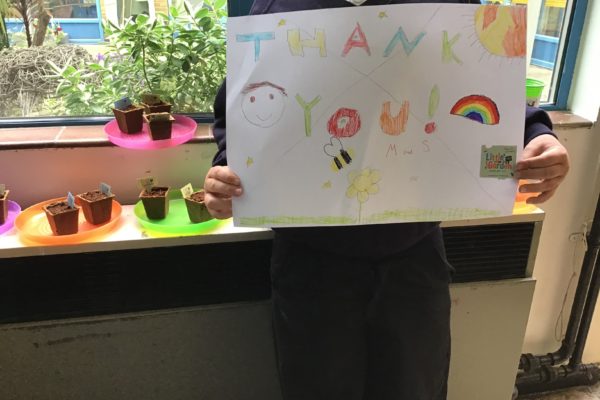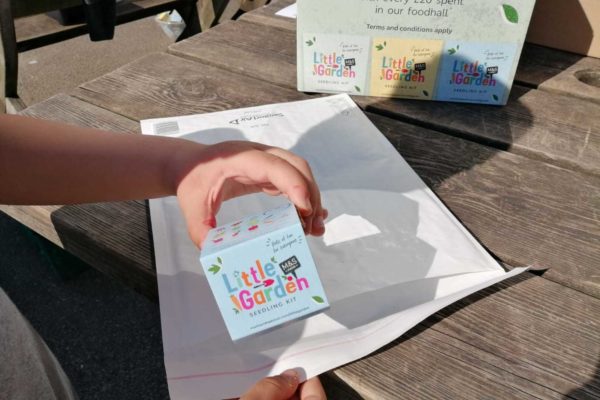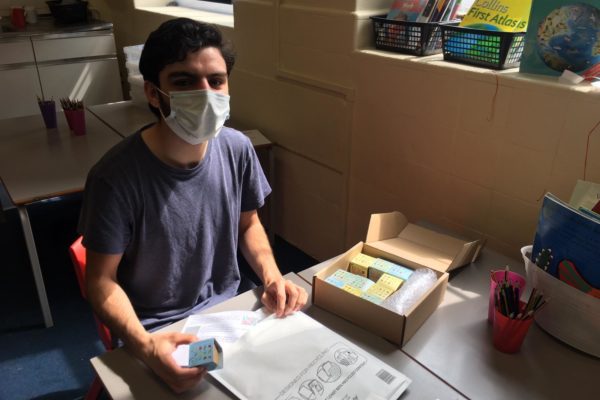 Paddington schools have celebrated National Gardening Week thanks to Marks & Spencer and the Little Garden seed kits that have now been posted out to 2500 pupils at home. The pupils of key workers still in school enjoyed planting their pots of chilli and basil, and wrote thank you cards and posters to Marks & Spencer for their generosity.

There was a final treat in store this week for children at Edward Wilson Primary School, as regular reading volunteer Cornelia from Equinor, recorded herself reading her favourite children's book – Mr Wolf's Pancakes. Her telling of this humorous tale has been shared with pupils on the school's e-portal.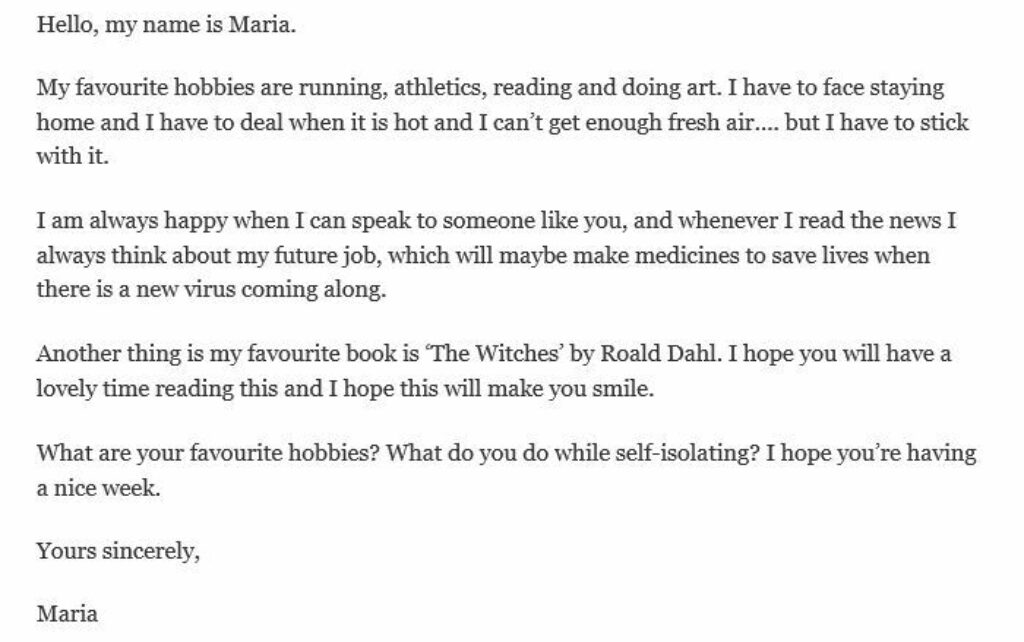 The Edward Wilson e-portal has been a hive of activity, with pupils busy reviewing the Tale of the Underground Mice (written by a Marks & Spencer colleague) and writing letters to local older residents. This week the Community Programme has helped to distribute the letters to residents of Penfold Court Care Home, Pinner Court Sheltered Housing Scheme and members of the Penfold Hub, to hopefully bring a smile and connect the generations.
We are absolutely delighted by the willingness of colleagues from our Community Programme subscribers to volunteer at this time. If you are a local charity, school or community group and could benefit from virtual volunteer support, please do reach out and say hello. Whether we've worked with you before or you are a new organisation to us, we'd love to chat about how we could be connecting you to our team of volunteers.