Changes to Paddington Central Amphitheatre
British Land are consulting on a proposed refurbishment of the amphitheatre in Paddington Central. The vision creates additional green infrastructure, the introduction of a water feature, improved accessibility, new shopfronts and an increase in the amount of space for seating.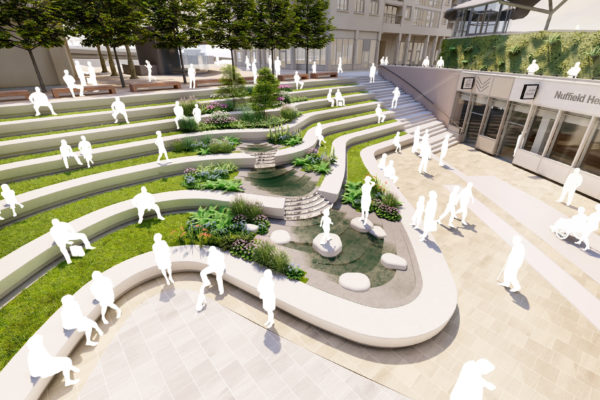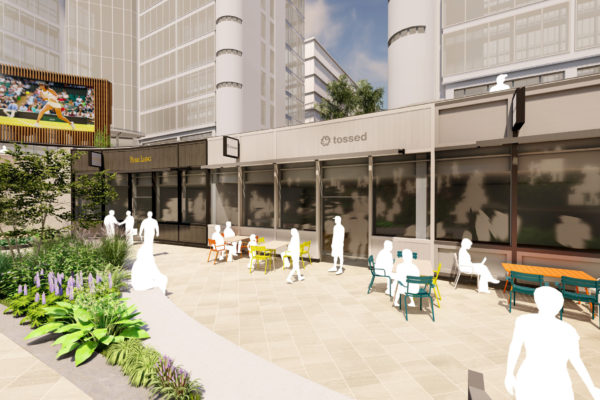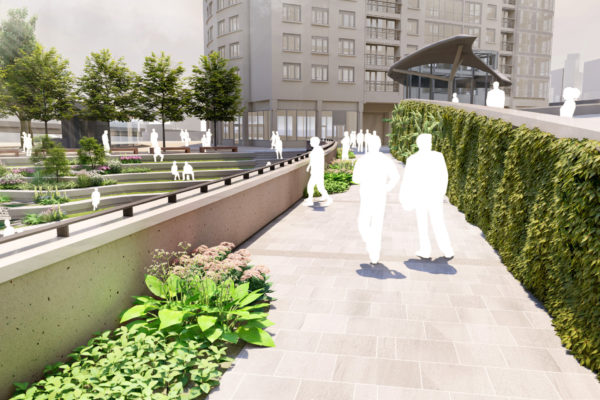 The Amphitheatre at Paddington Central was created over 20 years ago as part of Phase 1 of Paddington Central. Designed by Sidell Gibson Partnership, the amphitheatre sits at the centre of Sheldon Square and is a public space used for live music, film screenings and events. Surrounded by retail units, cafes, restaurants, and leisure facilities the amphitheatre is the focal point of Sheldon Square.
The proposed changes seek to address the following issues:
Access to lower levels where shops and restaurants are located is hampered.
Local stakeholders feel that the amphitheatre can feel sterile and lacking in greenery.
There is a lack of quality space for outside seating and al fresco dining.
Responding to feedback from users of the Paddington Central campus British Land are therefore proposing:
A greater focus on ecology, with additional greenery, more extensive biodiversity and the introduction of a water feature to animate the terraces.
A new ramp to better connect the retail, by reconfiguring the central staircase to provide step free access.
A new internal public lift.
An increase in seating space across the amphitheatre, from 310m to 350m.
The transformation of the existing retail frontages to include high-street style retractable awnings and projecting signage, allowing units to express their own character within an overall unified approach.
An increase in the size of the podium, for high quality events and the introduction of a new permanent screen for streaming of events. The hours operation of the screen and programmes would be tightly controlled via a legally binding operational management plan.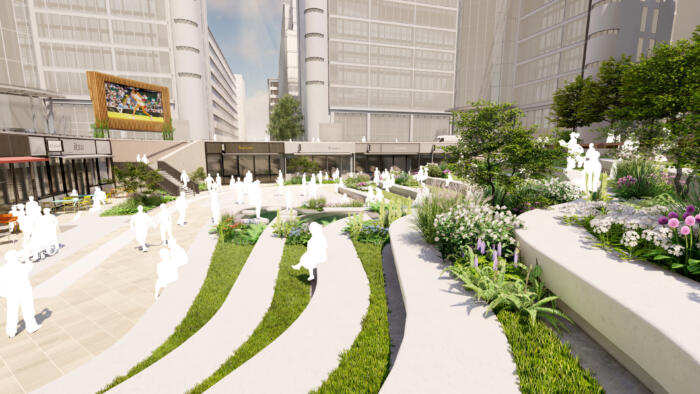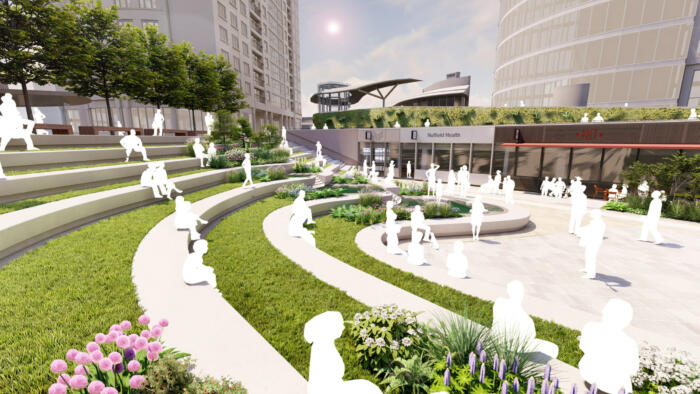 The proposals will create a new centrepiece for the Paddington Central campus, in a vibrant and inviting new environment where retailers can flourish, and visitors can enjoy the high quality open space.
Click here for further information. The deadline for comments is Tuesday 17 November.