COSMIC Annual Rubber Duck Race Returns
The annual COSMIC rubber duck race returns to Merchant Square on Thursday 29 July, providing a thrilling lunchtime spectator sport.
The popular event is a fundraiser for COSMIC (Children of St Mary Intensive Care). COSMIC fundraises for the paediatric intensive care unit at St Mary's Hospital in Paddington and for internationally recognised research into life-threatening childhood diseases.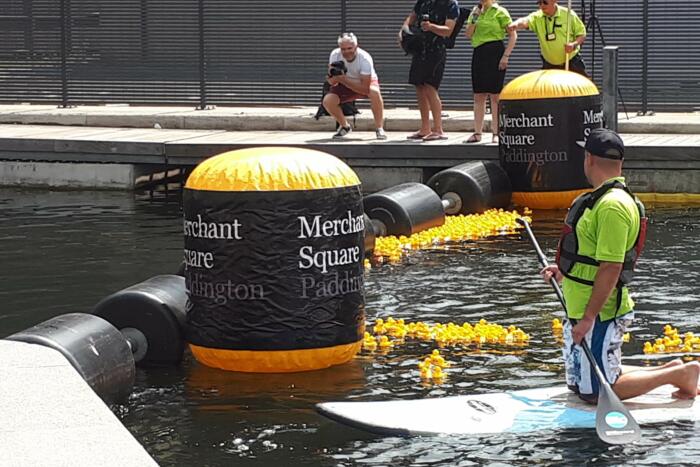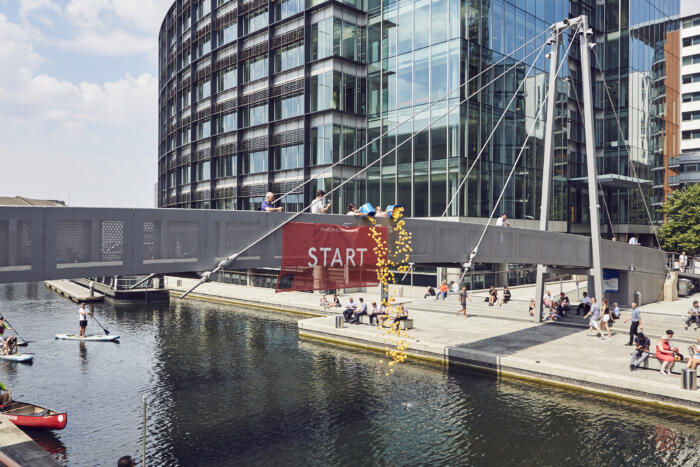 Starting at 12.30 on Thursday 29 July, 500 rubber ducks will launch onto the water from St Mary's Bridge and float for 100 metres to the finish line (with a little help if there is no wind!) at Paddington Basin.

Sponsor a duck for £3 and you'll be entered into a competition to win one of two prizes: a pair of Eurostar tickets or two hours on GoBoat London. The Merchant Square team are selling ducks every Thursday from 12-2 in the West Plaza by the food trucks. Alternatively you can sponsor and donate online.
Good luck to everyone who enters. Ducks away!