Advertise in Explore Paddington Magazine
Explore Paddington was launched in summer 2016 and is jointly funded by PaddingtonNow BID and The Paddington Partnership. Each issue includes events, itineraries, seasonal features plus a wealth of information and tips on new restaurants, cafes, waterside activity, homes, hotels and office developments. Read more about the magazine here.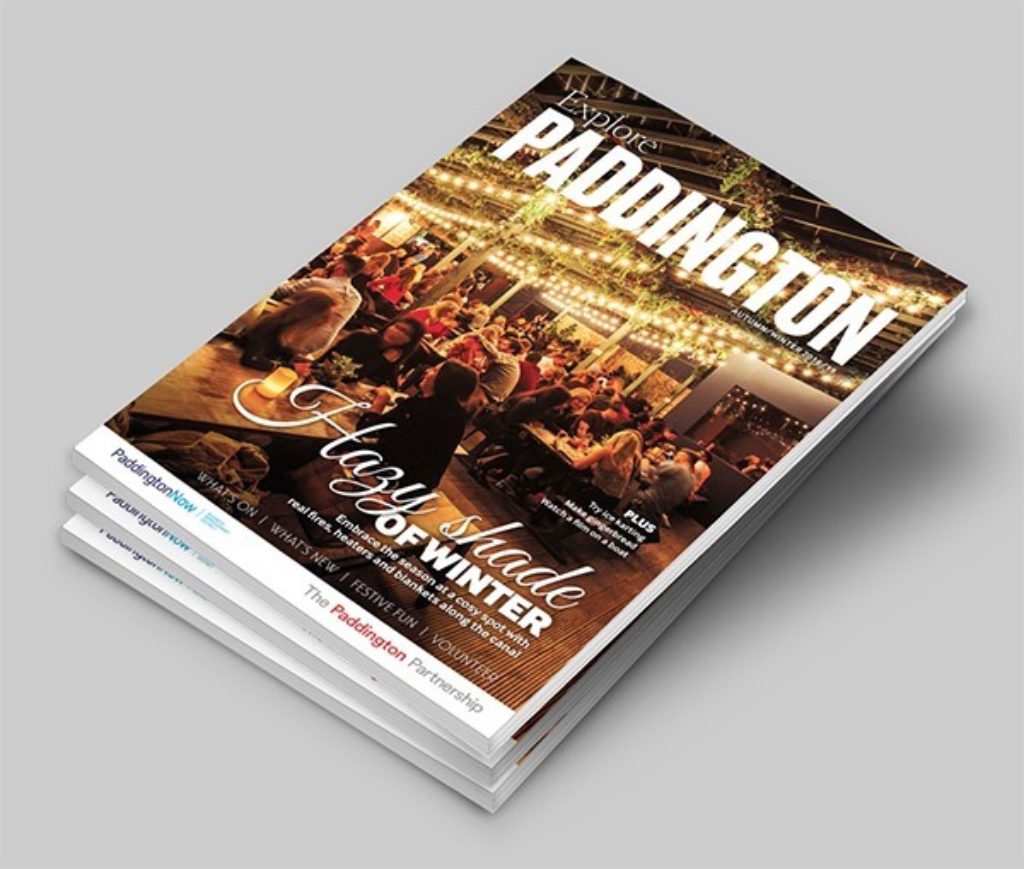 Paddington is undergoing a transformation, and Explore Paddington is the perfect guide for locals and visitors who want to discover more of Paddington. Publishers MVP (Morris Visitor Publications) are the world's largest producer of visitor information. Its three core titles are Where London, IN London and London Planner. For advertising rates download our rate card.

Explore Paddington is carried on the Heathrow Express, goes to 20,000 local homes, to over 30 global HQs, and can be found in all hotels across the area. Through our controlled distribution, we ensure maximum reach among agents, high-spending locals, international travellers and visitors to Paddington. They want to know about the best places to eat, drink, shop and visit, and how to make the most of their time in Paddington, whether working, living, investing or visiting.
You can read the magazine online here.