Flotilla to Light up Paddington Basin
A flotilla art installation designed by Steven Messam will launch on Thursday 15 March at the Floating Pocket Park at Merchant Square, Paddington. The lights in 180 floating origami boats will be switched on to reveal a trance-like sequence of changing colours.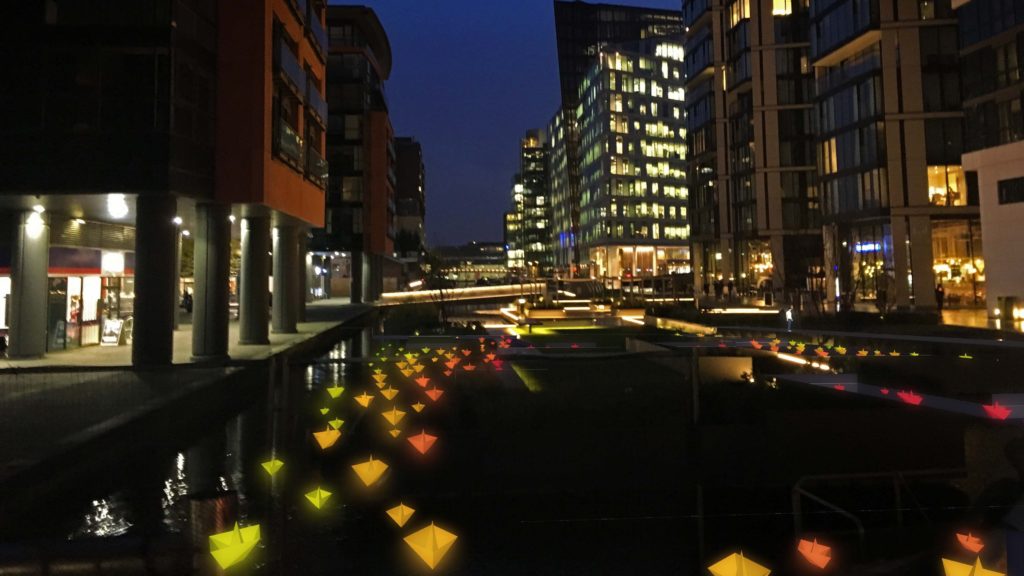 The launch event will be open to the public and take place from 5.30 pm. A botanical gin and juice bar plus an assortment of healthy, delectable food stalls will be available on the night.
The installation forms part of Mindful March at Merchant Square.