M&S host half-term Halloween party full of spooky surprises
The Beethoven Centre was transformed by a team of Marks & Spencer volunteers with spiders, skeletons and scary balloons, for a special half term Halloween party on Friday 26 October.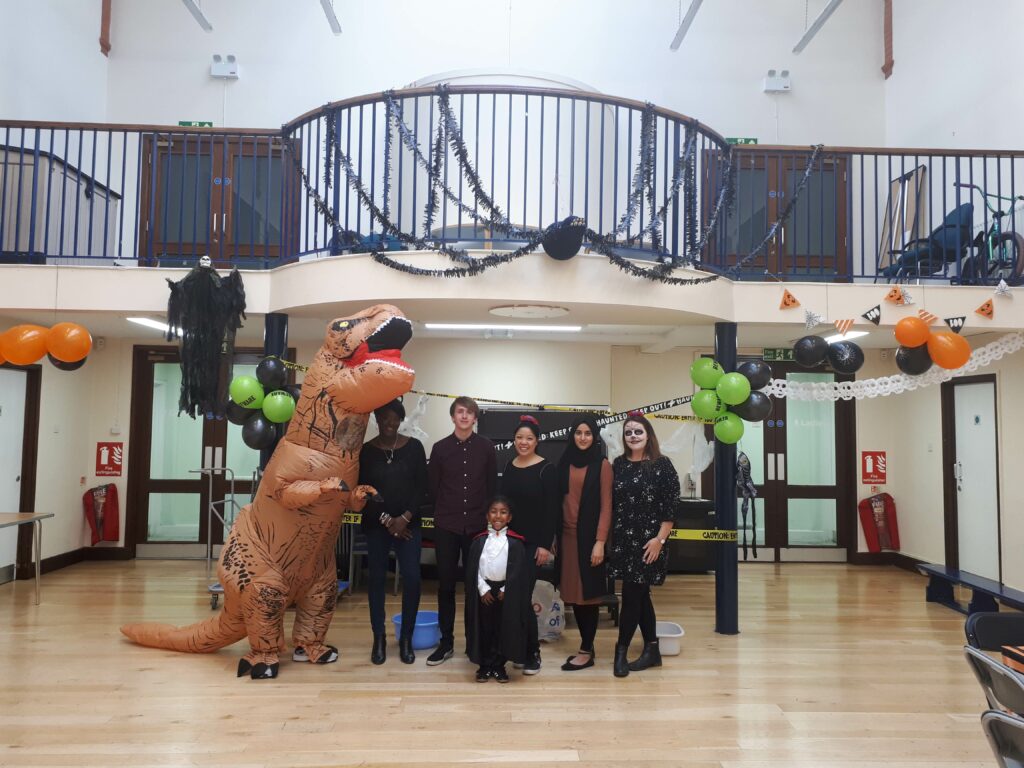 The team of ten included the Paddington Community Programme's youngest volunteer to date; the six-year-old grandson of one of the M&S colleagues.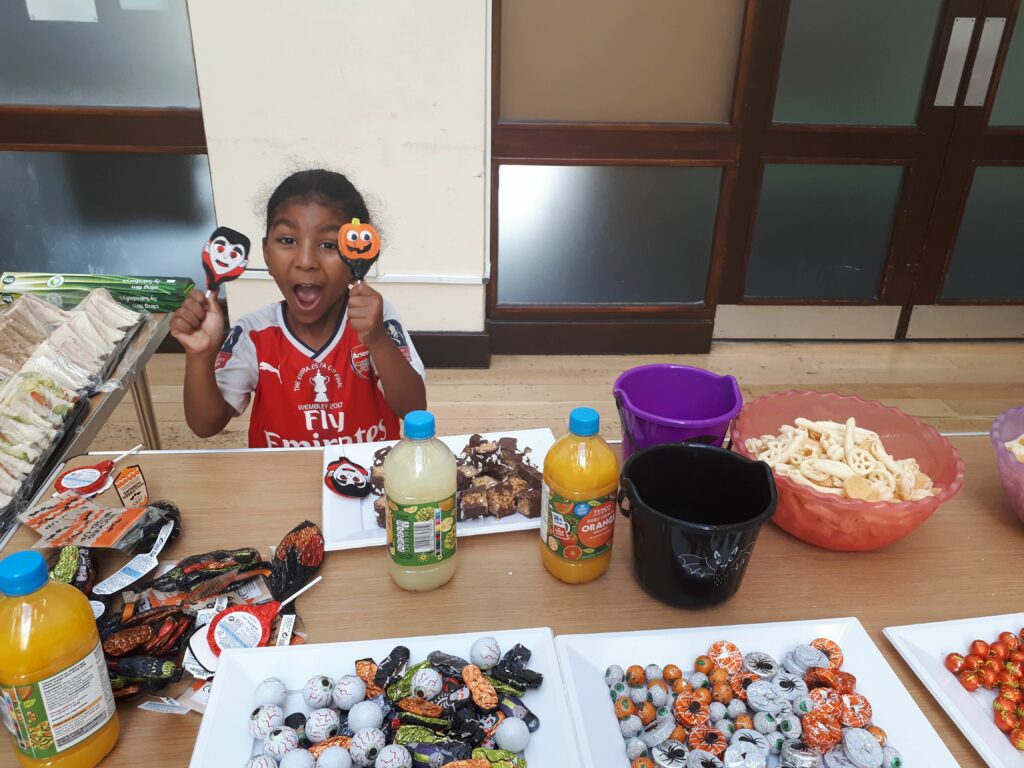 In an hour and a half, pumpkins were carved, sandwiches prepared, activity stations set up for mask making, face painting and apple bobbing and the walls covered in bats, Halloween-themed bunting and scary scenes.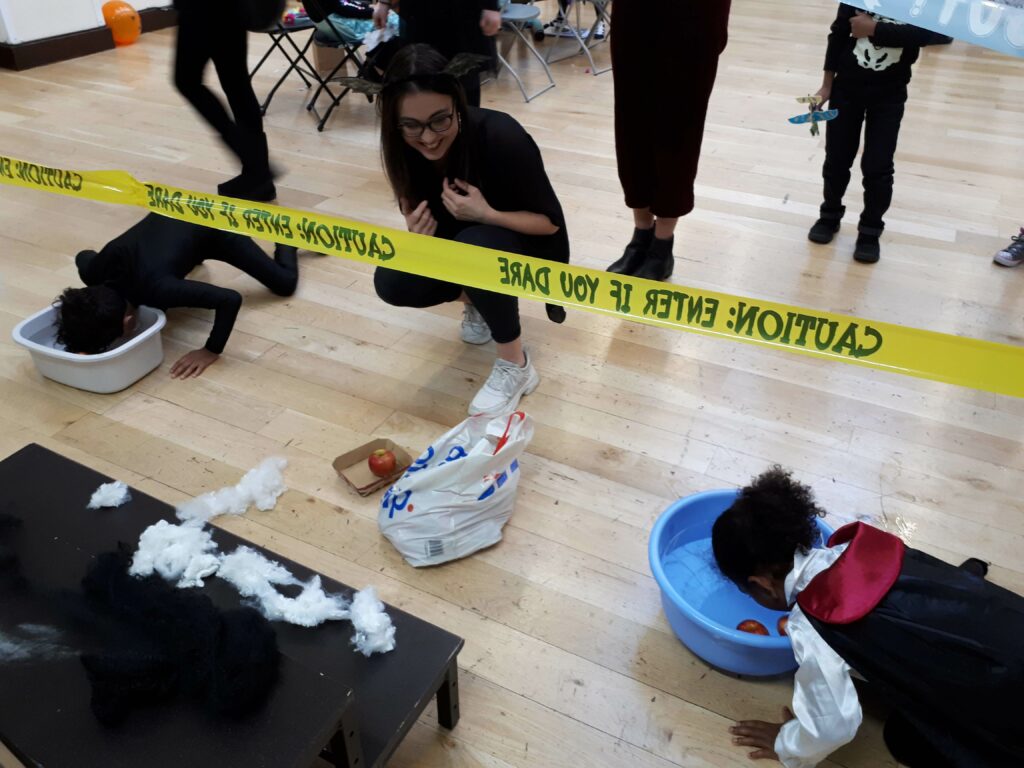 The party was attended by over 25 local primary school children, who spent the afternoon busily moving between the activities led by the M&S volunteers. There were competitive apple bobbing races, intricately painted skeleton faces and beautifully decorated cat masks created; as well as an appearance from a giant dinosaur.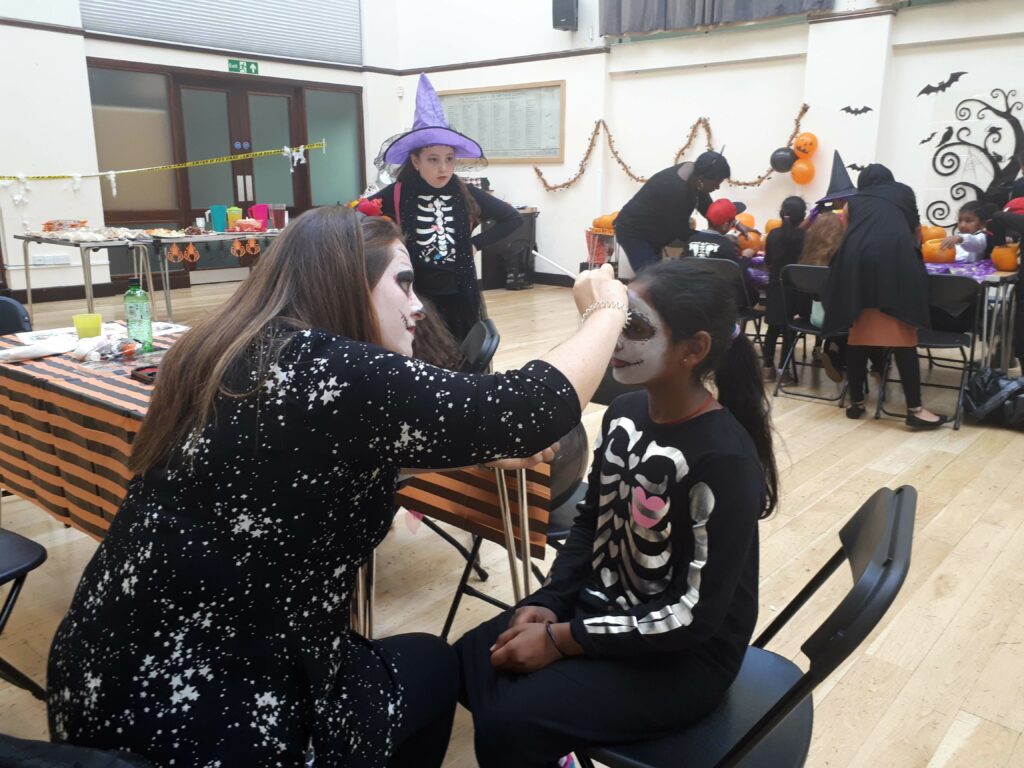 Marks & Spencer had provided a feast of treats at tea time, giving the children all the energy they needed for the Mummie challenge and musical zombies. There were shrieks of delight as the children worked with the volunteers to turn themselves into Egyptian mummies, and all too soon it was home time. Each child was given a goodie bag to take home, as well as their carved pumpkins and crafts.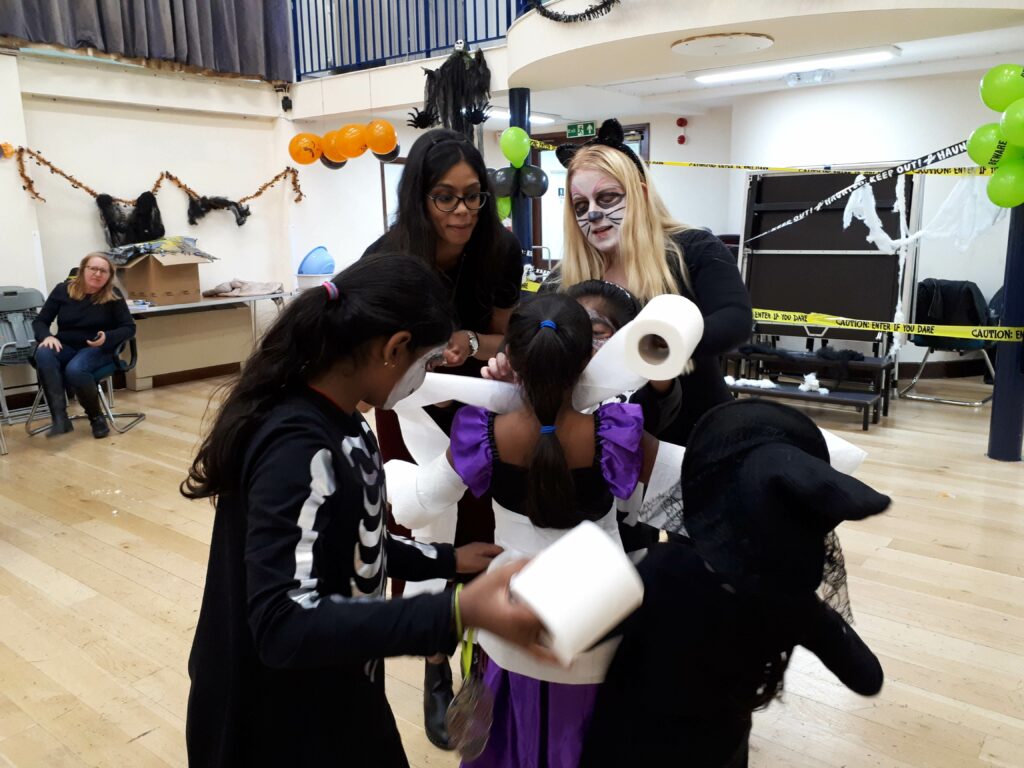 "The Marks & Spencer volunteers were amazing with the children and the interactions were great to watch. They were very innovative with the games they prepared and very patient. The volunteers worked really hard on set-up and clearing away and it was a pleasure to work with them. They are welcome back anytime." Fiona Doherty, Beethoven Centre.

If you're a born party planner and would like to host a future celebration for a local school or charity, do let our Community Programme Manager, Emily, know.