Paddington Connections, Open Call for Submissions
The Paddington Partnership invites submissions from artists, architects and graphic artists to address severance and create a thread of common identity.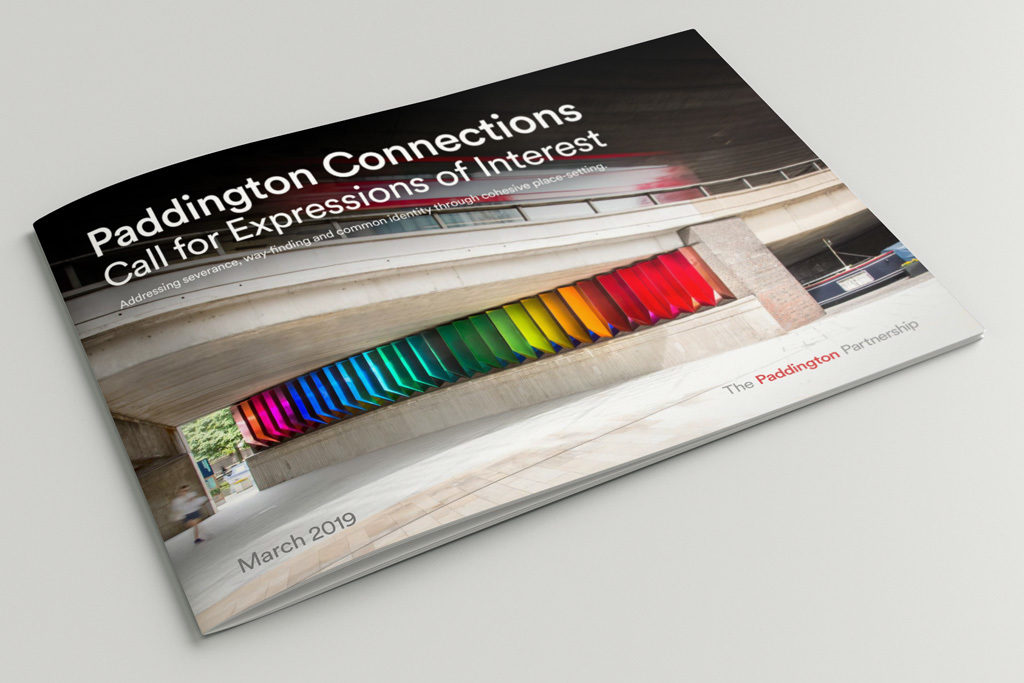 20 years have passed since development commenced in the Paddington Opportunity Area, Westminster's biggest development district. Multiple schemes promoted by different developers and development vehicles have created over 2.2 million sq ft of prime office space, with a further 1.3 million sq ft in the pipeline. New homes reach 1,500, with another 1,000 in the pipeline.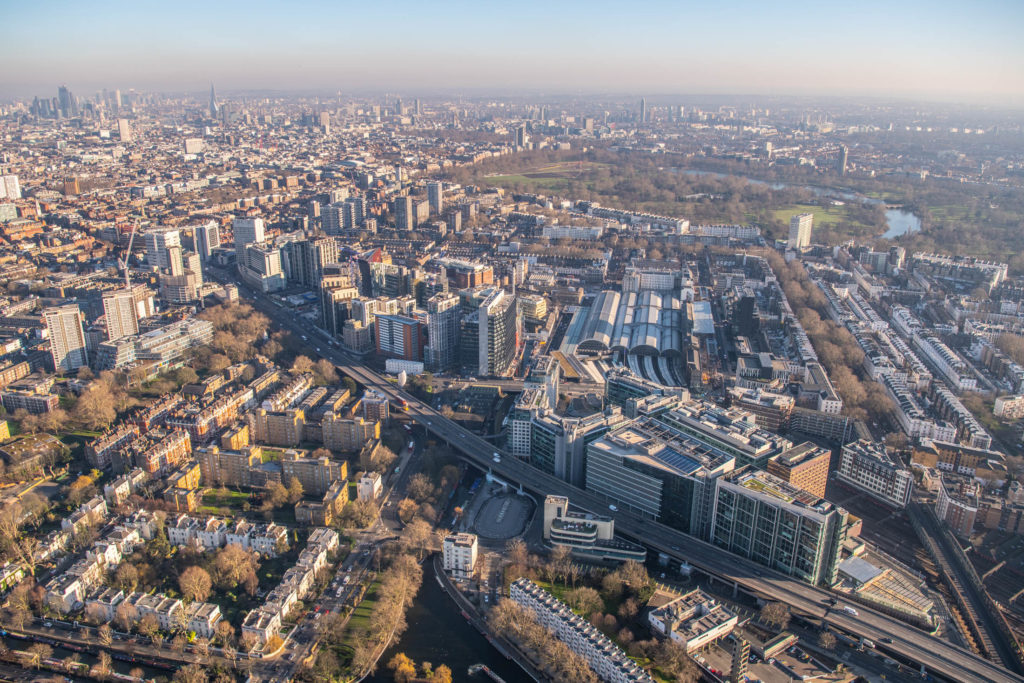 More than 100 new companies and their 25,000 employees now call Paddington home, across a broad range of sectors including financial, engineering, pharmaceutical, retail, telecommunications, technology, health science, construction, IT, transport, media, sport and music.
Paddington is now a living, breathing place; a real community. New schools and nurseries sit alongside global headquarters. The Grand Union Canal is the spine that connects sites and schemes, and represents an integral element of Paddington's narrative, with a waterspace second to none, populated with activity from self-drive hire boats to floating restaurants and community spaces. London's first ever floating Pocket Park occupies the head of Paddington Basin, delighting people who visit, live and work here.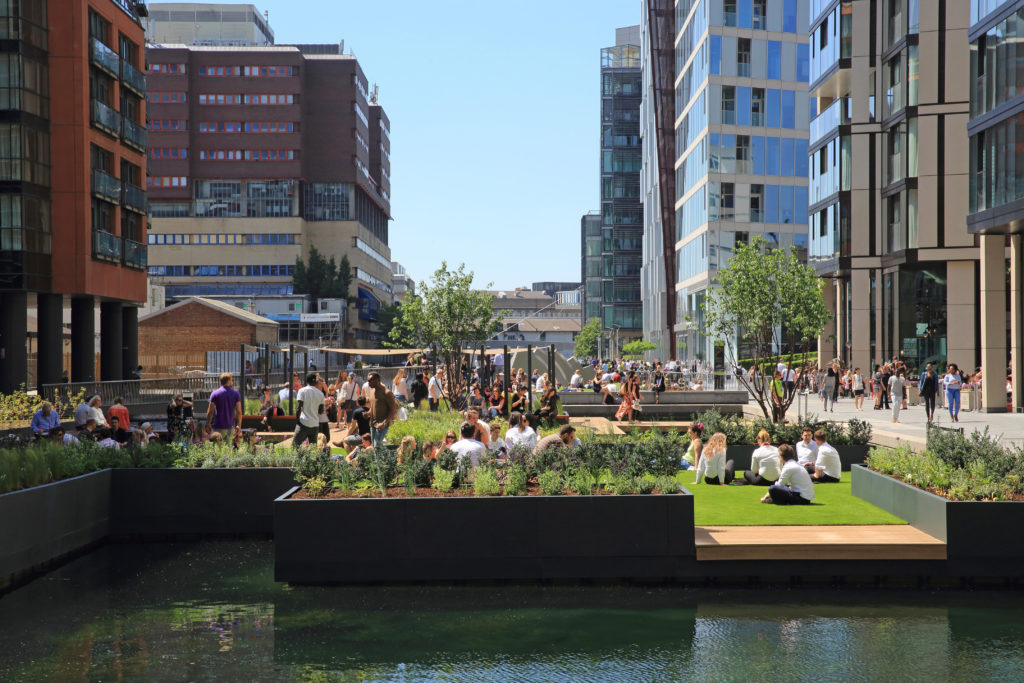 One of London's best-connected locations, Paddington benefits from four Underground lines, a non-dedicated rail stop service to Heathrow, mainline station and from 2019/20 the Elizabeth Line – slashing journey times across the capital. British Land's Paddington Central campus and European Land's Merchant Square make up the biggest estates in Paddington's development story, with LandSec's Eastbourne Terrace now complete, Derwent London's Brunel Building approaching completion and Sellar's Paddington Square and European Land's 3 Canalside Walk on site.
A considerable number of schemes are in the pipeline, including the remainder of Merchant Square, proposals for 5 Kingdom Street and The Box at Paddington Central, a Crossrail over-site development and phase 1 of St Mary's (Imperial College Healthcare NHS Trust). South of the station proposals for 50 Eastbourne Terrace and improvements to commercial space on Praed Street continue to provide new and refreshed commercial stock.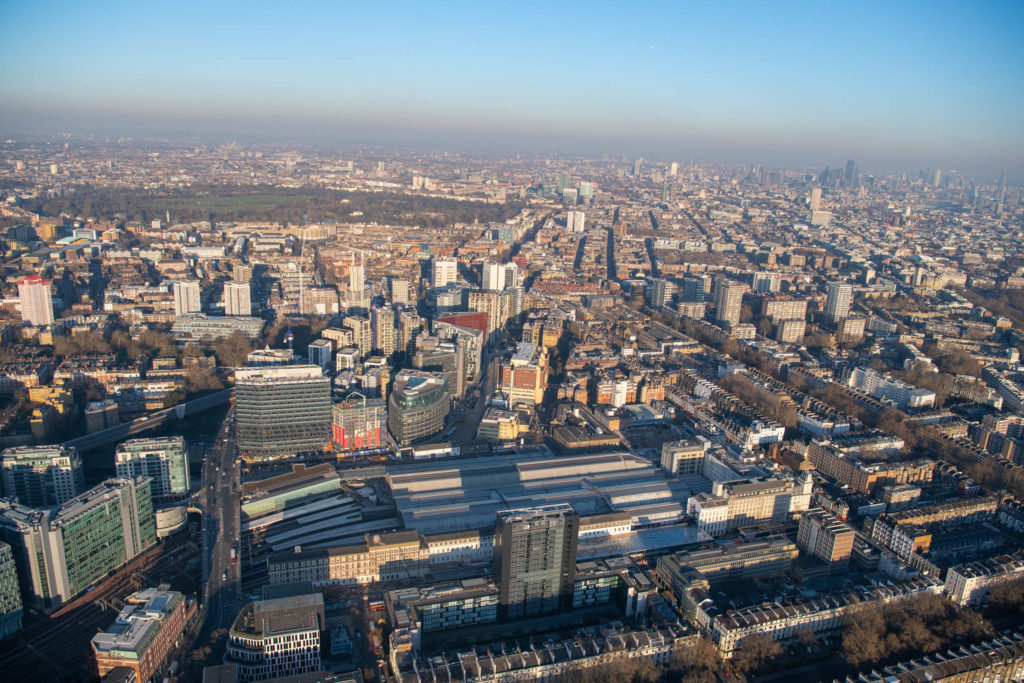 Despite ongoing development activity, several Paddington schemes and estates experience severance by virtue of geography and infrastructure. Paddington Station lies in the centre of the Paddington Opportunity Area, and its position, coupled with surrounding highway layout, impacts on user experience and pedestrian way-finding.
The waterspace is often a surprise to visitors, who happen across the canal with glee. Permeability can be weak, unless you know the area, which lacks a common thread.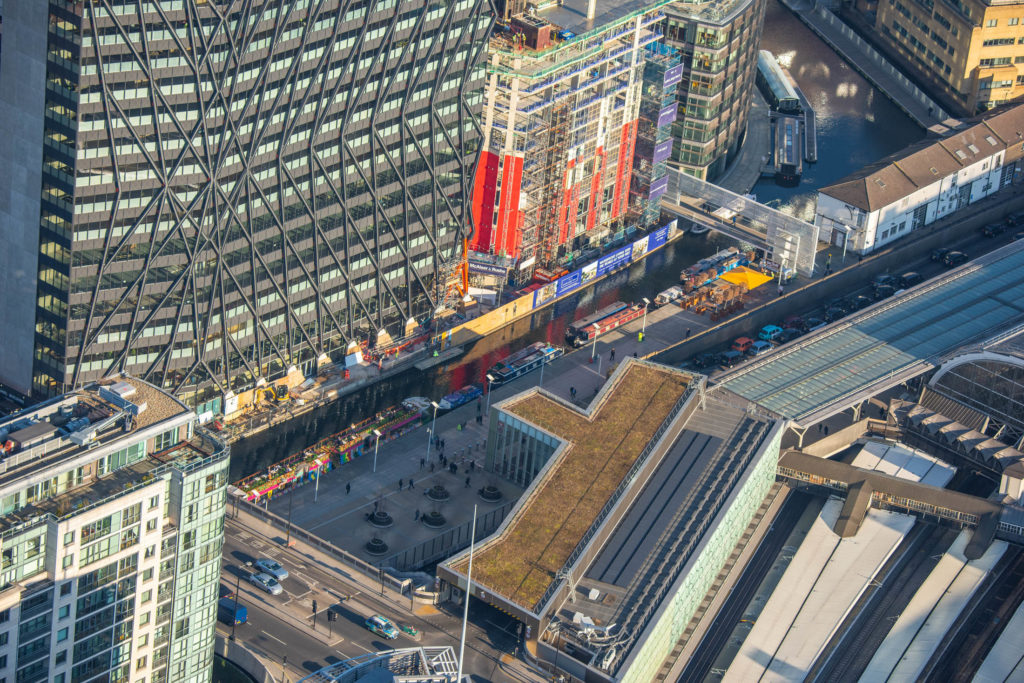 Movement from and around the station is hampered by poor information and a hostile pedestrian environment. Mistakes are costly and can add 15 minutes to a pedestrian journey.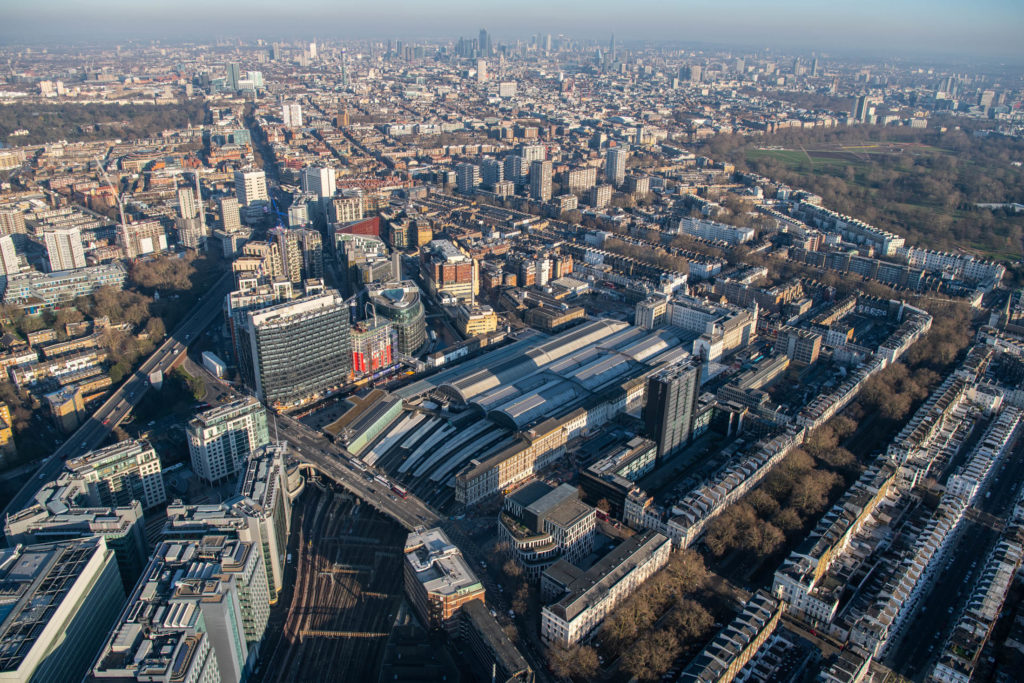 The arrival of the Elizabeth Line and the opening of the station on Eastbourne Terrace presents a new opportunity to welcome visitors, promote our assets, vastly enhance the pedestrian environment and draw visitors to experience all that the new Paddington has to offer.
The Brief in Summary
To create a graphic or art-led piece that commences on Eastbourne Terrace, continues along Bishop's Bridge Road, embraces the entrances to Paddington Central, the canalside, the Brunel Building and continues along the Bays and Station Bridge to Merchant Square, London Street and Paddington Square.
The piece should vastly improve the pedestrian experience and local permeability. Assets including walls, bridges, street furniture, building facades, crossings and surfaces are the canvas. Architectural lighting will be required, especially for the area known as The Bays. This will be secondary element of the commission.

The commission needs to present a new commonality of place. Elements could include heritage, the waterspace, transport or character references.
Components should be interactive, sustainable and exhibit some social value. Durability, shelf-life and sustainability are central.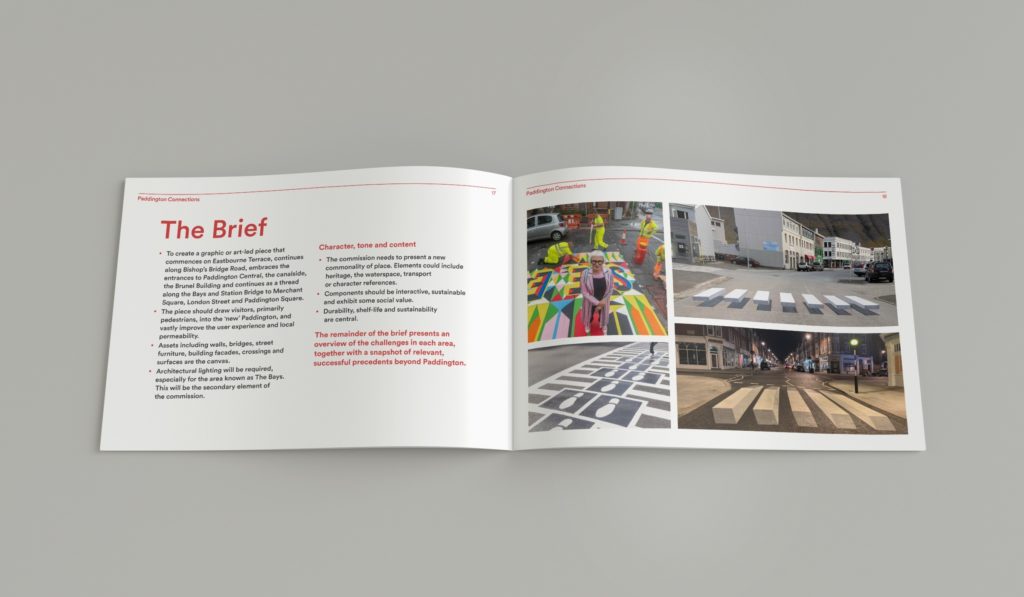 This complex commission sees multiple layers of stakeholder engagement, as consenting authorities, land or building owners. The client is The Paddington Partnership, established in 1998, which comprises the major landowners and developers at Paddington (British Land, European Land, Derwent London, CC Land, Heathrow Express, Tishman Speyer and Invesco/YardNine). British Land will act as the delivery agent, working to a Project Board made up of the main stakeholders listed above.
Project Budget
The work will be funded by the main developers and landowners that make up the Paddington Partnership. Up to £250,000 including fees and consents is available. Artists will be paid the full cost of the projects, according to a payment schedule agreed in advance. Artists will be responsible for paying and managing all production costs and suppliers.
The delivery agent, British Land, will be responsible for securing the necessary consents. Once selected, the successful applicant will be asked to provide a detailed project plan and schedule of delivery. The plan will be agreed mutually.
Form of Submission
Submissions should include:
Your initial response to the challenge and how you would approach the commission.
A statement explaining how your experience is appropriate for a project of this type.
Your CV/artist statement.
A portfolio of previous work, relevant to this commission (please send as a PDF, maximum of 15 pages).
Please do not send images or video files separately, instead use links to online content.
The call is open to individual artists, or groups of artists, living and working both nationally and internationally.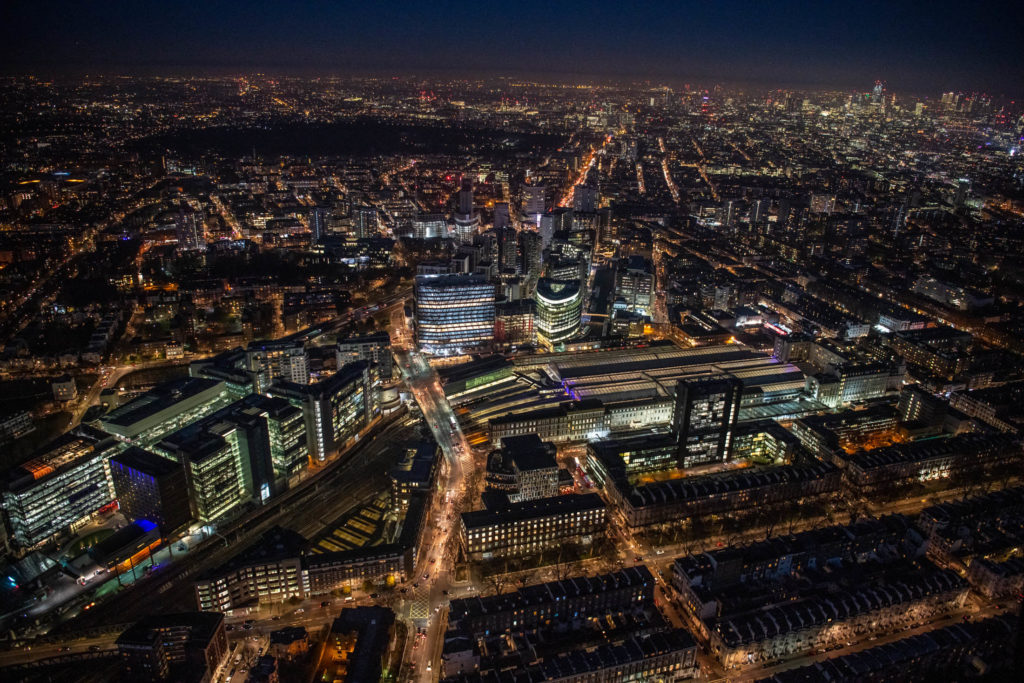 Artists interested in submitting an Expression of Interest are invited to organise site tours, to gain an insight into the local context, challenges and opportunities.
The deadline for submission is: 12 noon, 1 May 2019. The target date for delivery of the project is 31 March 2020.
Selection Criteria
Representatives from The Paddington Partnership will be involved in the shortlisting and selection process.Proposals will be evaluated against the following criteria:

Artistic quality
Deliverability
Sustainability and immersive/interactive components
Place-making, social value and common identity outcomes
Value for money and durability

Up to three shortlisted artists will receive a fee of £1,000 to work up a more detailed proposal to bring to a Stage 2 interview in May 2019.