Paddington welcomes Morph's Epic Art Adventure
Paddington has welcomed a six-foot Morph sculpture as part of a brand new art trail across London.
From 19 June to 20 August 2023 up to 70 super-sized Morph sculptures will form Morph's Epic Art Adventure, a step-free trail in aid of Whizz-Kidz – the charity supporting young wheelchair users.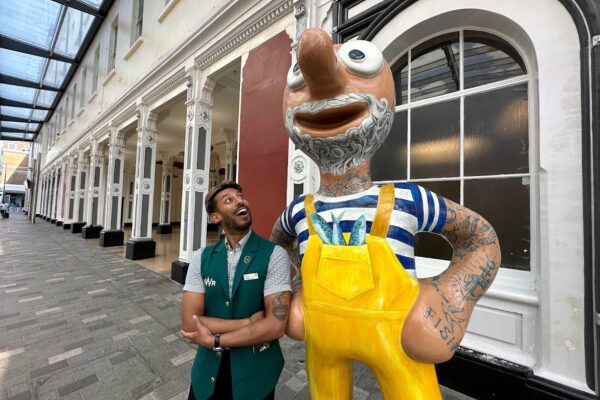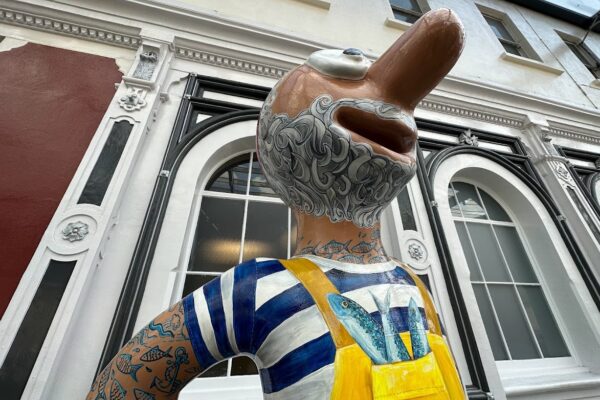 The Paddington Partnership teamed up with Great Western Railway to bring a Morph to Paddington Station. Located between the Elizabeth line station and platform 1 of Paddington's mainline station, Fish Ahoy! joins a host of other Morphs alongside some of London's best known and loved landmarks.
Each Morph is uniquely designed, with Fish Ahoy! being created by Ali Elly, an environmental artist whose work is inspired by the oceans and seas of our fragile planet and vulnerable marine life. Fish Ahoy! is dressed in a Breton shirt, wool cap, bright yellow oilskins and of course wellies!
Kay Buxton, Chief Executive, The Paddington Partnership said "What better way to celebrate the summer than teaming up with adventurers Great Western Railway to welcome Morph's Adventures to Paddington. We're delighted to be part of this wonderful step-free trail, raising vital funds for Whizz-Kidz, and hope that everyone will enjoy exploring Paddington and London as they track down the super collection of colourful sculptures."

GWR Sales and Marketing Director, Amanda Burns added: "I'm thrilled that together with The Paddington Partnership we can bring Morph's Epic Adventure in London to all who travel with Great Western Railway to Paddington this summer. Having 'Fish Ahoy!' welcome visitors from across the South West is the perfect gateway for kids and adults alike to begin to explore all that Paddington and London has to offer.
"The fact that this is the UK's first fully accessible art trail is hugely important to us, as we are committed to making train travel as accessible as possible for everyone, from train to trail. We cannot wait to support Whizz Kidz in making Morph's adventure part of our customers' Great Western Adventures."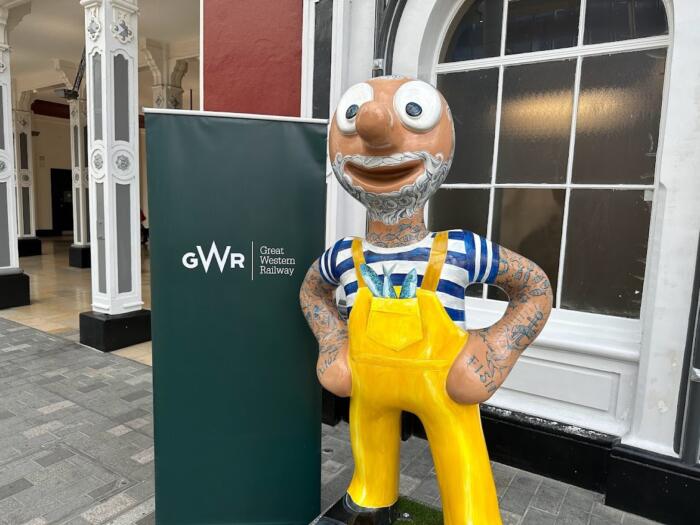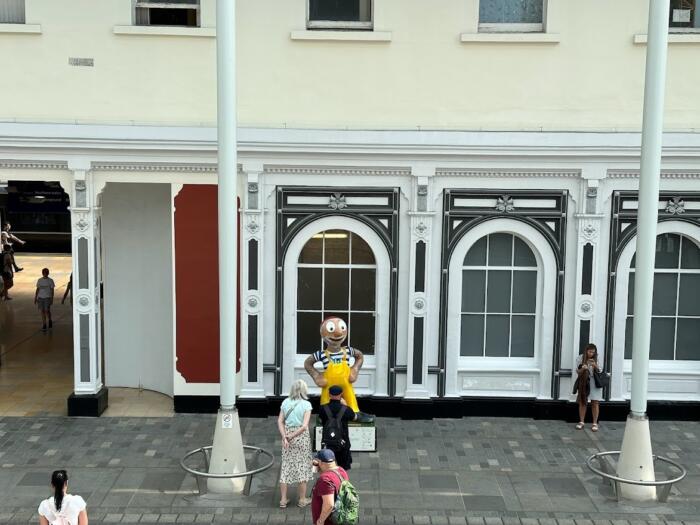 Find Morphs along the south bank and in the City of London, after you start the trail at Paddington. You can download the trail map here, and there is an App in which you can collect your Morphs as you take the trail across London.
The Morphs will be auctioned in aid of Whizz-Kidz at the end of the trail period.