Paddington takes to the water to celebrate Silver Sunday
Volunteer boat captains took to the water on Tuesday 2 October, transporting 72 older residents on trips along the canal on board GoBoats, as part of Paddington's Silver Sunday celebrations.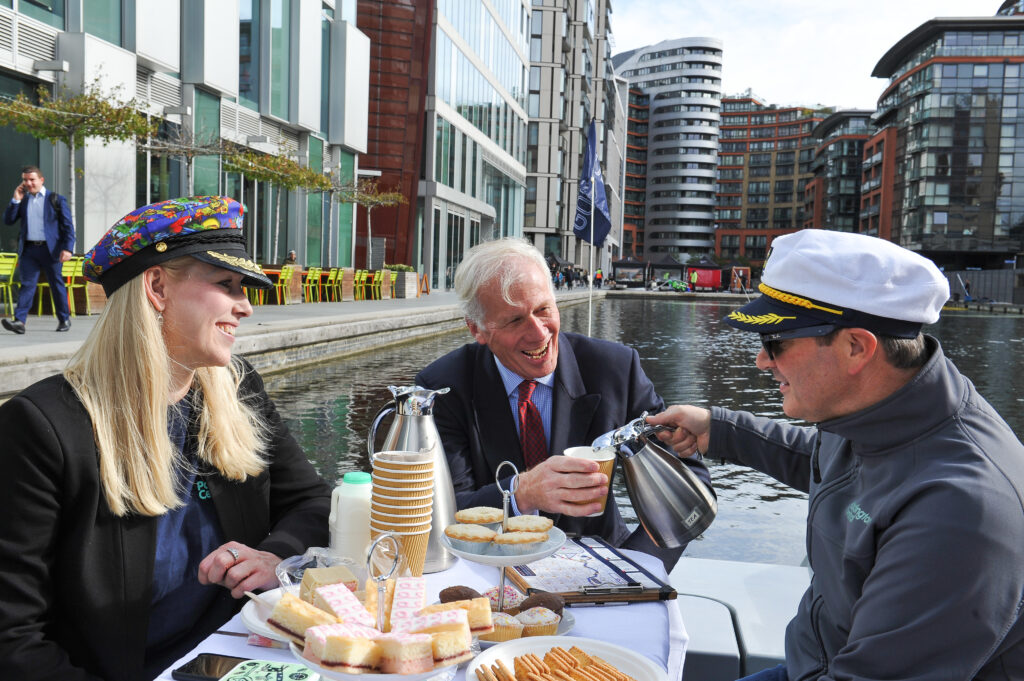 Silver Sunday was founded in 2012 by Westminster City Council and the Sir Simon Milton Foundation to reduce loneliness and celebrate old age. The campaign began with a tea party and has grown into a nationwide success, with free events being held up and down the country at the beginning of October each year.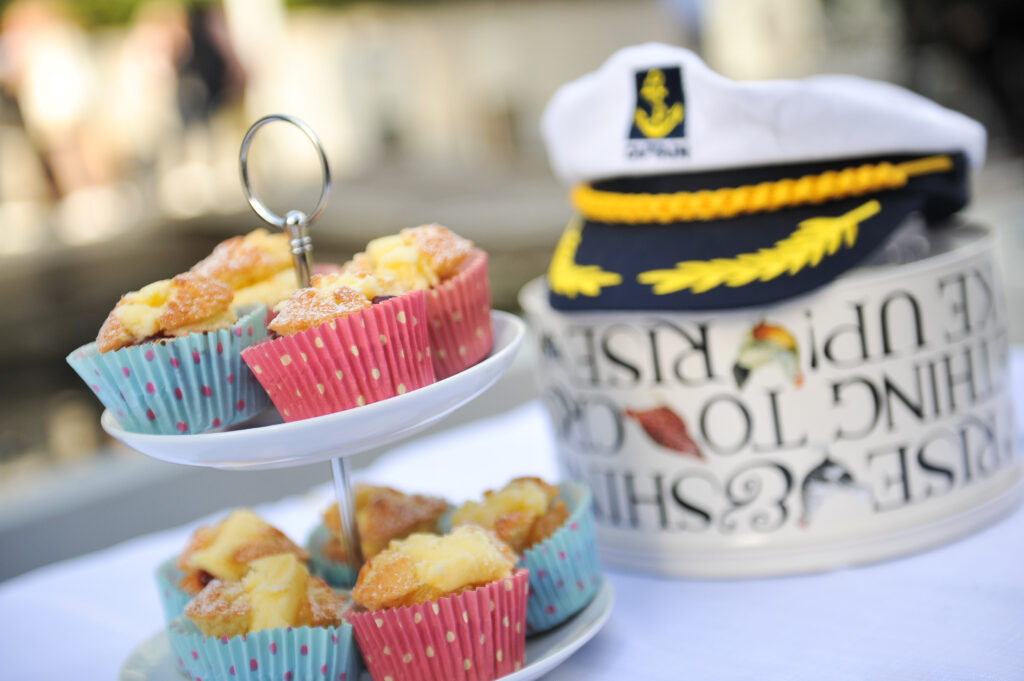 The guests from Penfold Community Hub, Walterton and Elgin Community Homes and the Beethoven Community Centre, were treated to on-board tea parties to tuck into as they cruised along. Many hadn't visited the canal for several years and we're amazed to see how the area had developed.
"Today's visit was wonderful; thank you so much for organising it. The two volunteer drivers were excellent company and looked after us so well. We had the added bonus of travelling with two very knowledgeable ladies who knew the area inside out, so could tell us the history of some of the buildings and the background to the recent development. Moving boats turned out to be ideal for us!" - Silver Sunday guest.
Chief Executive of Silver Sunday, Matthew Sykes, and reporters from London Live came to wave off the first boats of the morning. The grey skies quickly cleared and by lunchtime the autumn sun was shining; although with plenty of blankets and full thermos flasks of tea on board, there was no chance of our guests getting cold.
"The volunteer boat captains were extremely kind, the refreshments made us very comfortable and the fellow passengers made sure we all laughed our way along the waterway" - Silver Sunday guest.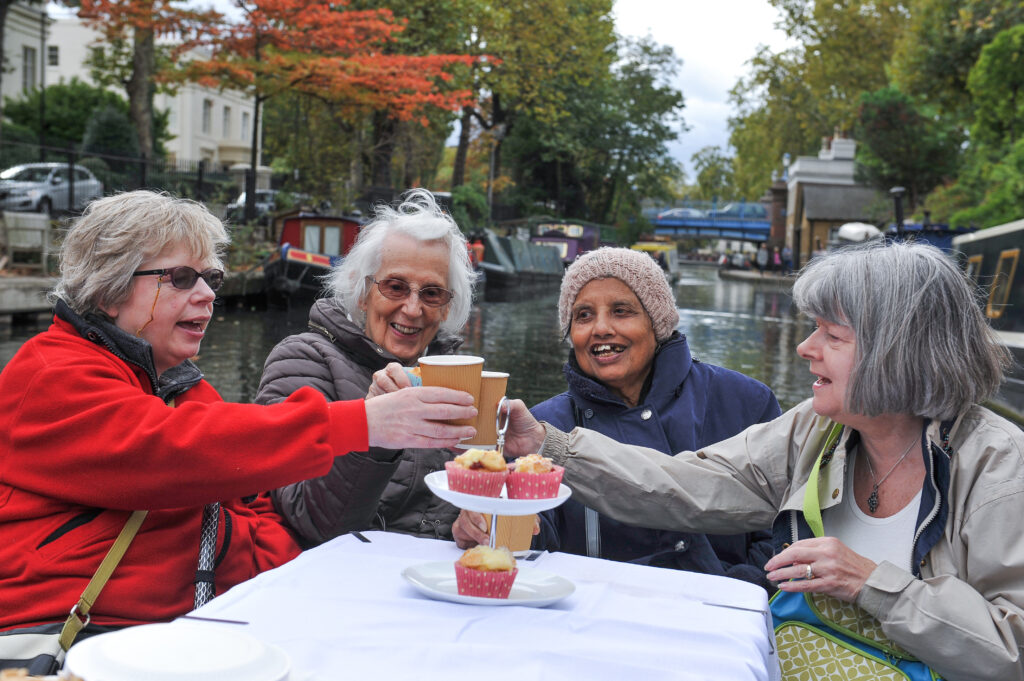 The GoBoat trips were part of a series of events the Paddington Partnership Community Programme ran during the Silver Sunday period. Local children from King Solomon Academy visited Penfold Community Hub with their Marks & Spencer reading volunteers to share stories with the residents, six Paddington employees received Dementia Friends training and colleagues from Heathrow Express put on their dancing shoes to help host the annual Open Age Dance-a-thon.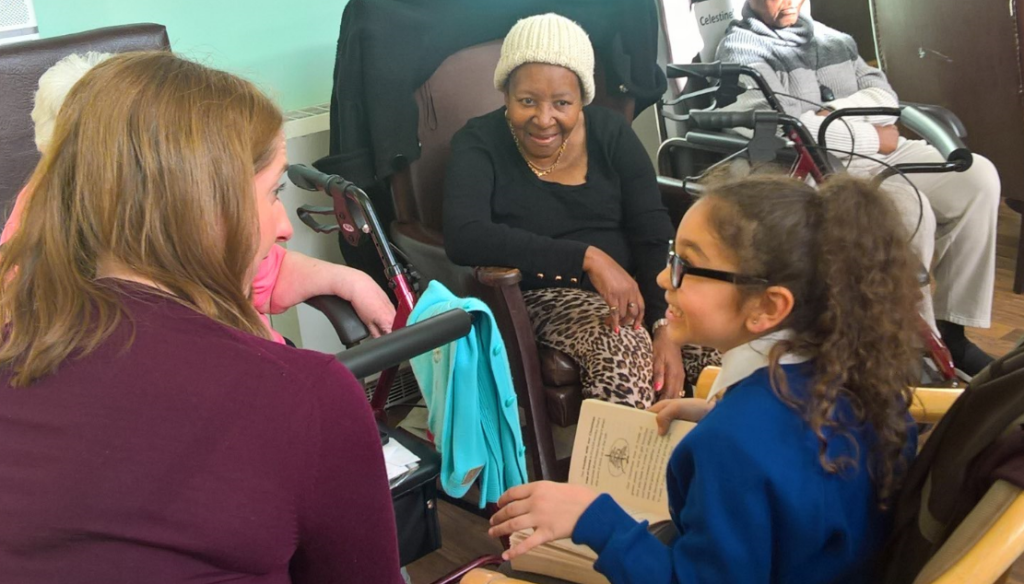 If you would be interested in supporting local older people, either at a one-off event or on a regular basis, please contact our Community Programme Manager, Emily. She will be delighted to talk to you about opportunities in the Paddington community.