Striking stripes and fabulous fences for Paddington
Modus and McAleer & Rushe, two contractors currently working on development sites in Paddington, have been using their practical skill-set to tackle long-standing projects on the to-do lists of charities and schools in Paddington.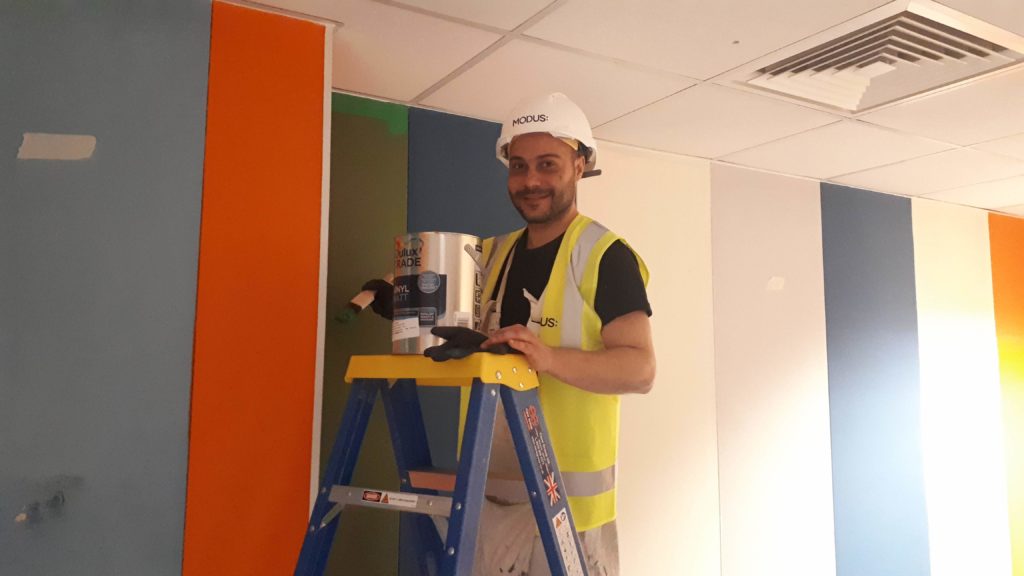 McAleer & Rushe, who are currently overseeing the construction of No.3 Canalside Walk in Paddington, spent February half term at St Mary Magdalene Primary School. A team of colleagues overcame difficult ground conditions to install a brand new wooden fence; securing the school pond and making it a safe learning environment for pupils. The team are due to return at Easter when they will complete the job – painting the wood and installing additional stretches of fencing around the rest of the playground.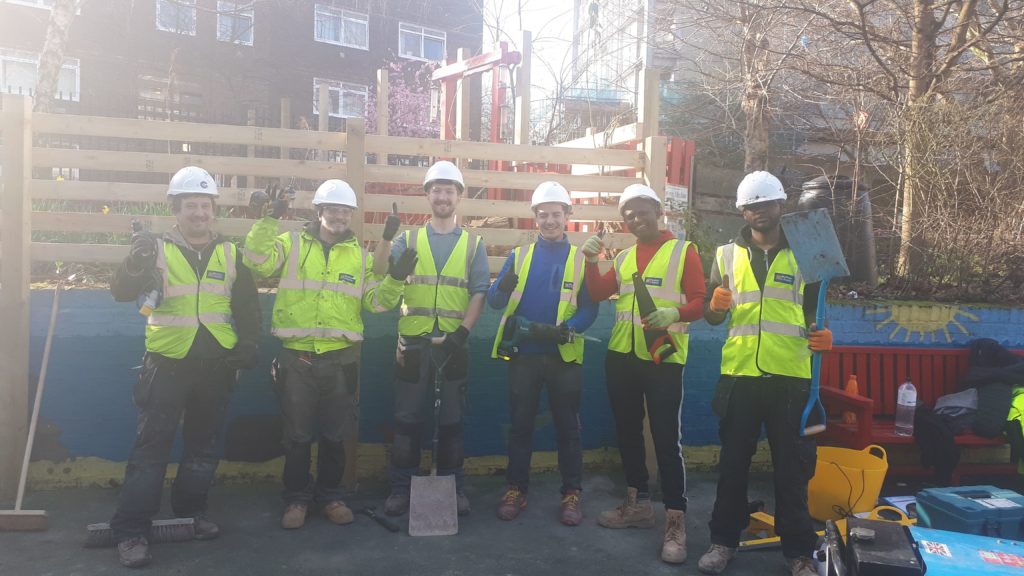 Meanwhile Modus sent a team of painters, decorators and carpenters to brighten up Avenues Youth Project at the end of February. Modus have been the contractor responsible for fitting out 4 Kingdom Street on British Land's Paddington Central campus, and wanted to give back to Paddington as they come to the end of this project.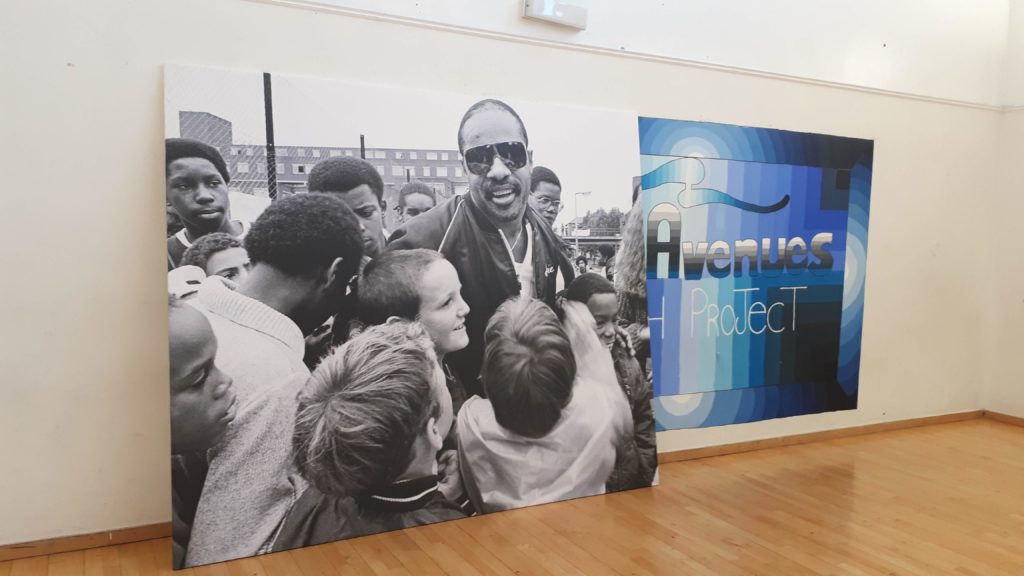 Over a day the team worked tirelessly to re-paint the walls of the project's radio station and recording studio in a striking striped pattern, build a wooden frame to secure a much-loved photograph of Stevie Wonder visiting the area in 1984 and fix areas of the ceiling that were damaged. Like McAleer and Rushe, Modus will also be returning to complete tasks; having unearthed further work that was required to securely fix the ceiling.
"The upkeep of the radio room and recording studio is so vital to the success of our programme. Without these rooms being maintained and looking their best, we simply wouldn't be able to run as we do. Bright and attractive rooms encourage more young people to engage with us, learn more skills and make new friends in a safe place." Ffion Chambers, Avenues Youth Centre.
If like Modus and McAleer & Rushe you have specific practical skills that you and your colleagues could share to support Paddington charities, schools and community groups, please contact our Community Programme Manager Emily, who be delighted to source a project for you.