Volunteers from The Point Prove to be Pros
Two companies joined forces on Tuesday 26 November to take part in their first volunteering event with the Paddington Partnership Community Programme, and our last outdoor activity for 2019.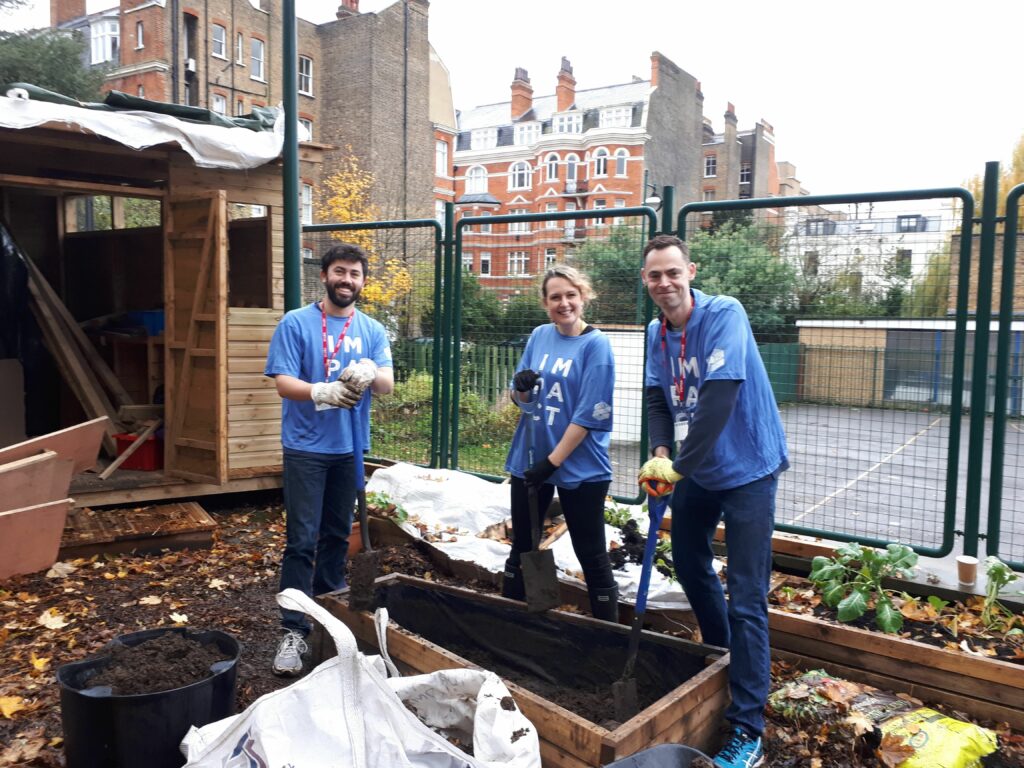 Property developer Tishman Speyer, who own The Point building in Paddington; and one of their occupiers – Addison Lee, braved the cold and rain at King Solomon Academy Younger Years Site for a day of gardening.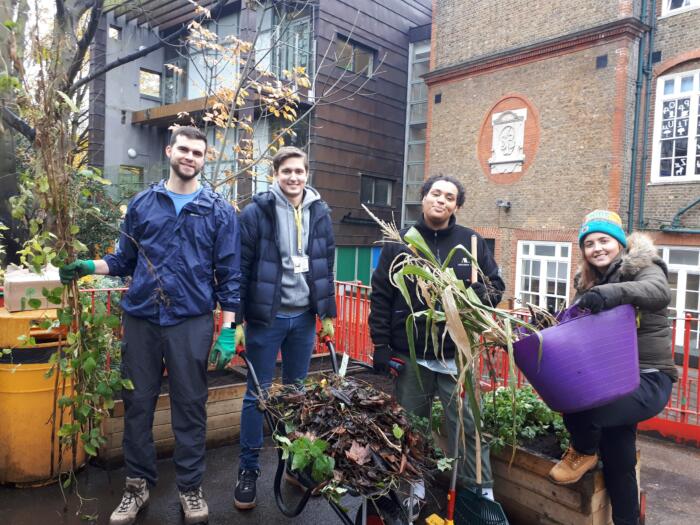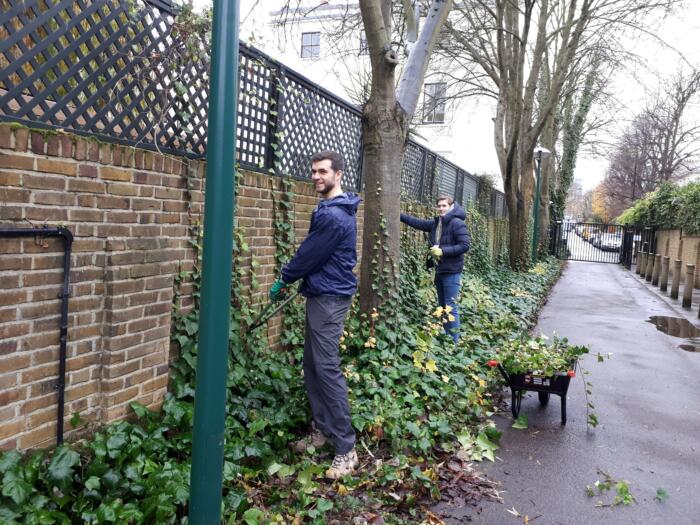 Through the Paddington Partnership Community Programme, teams of volunteers have been supporting the primary school since September 2018. This year, 123 colleagues have given over 680 hours to help the school relocate its Global Food garden and manage the site during extensive building work as the school has expanded.
On 26 November, the team were tasked with relocating and building new raised beds, covering the pond in mesh to keep falling leaves out, installing a hose and planting tulip and cyclamen bulbs to add colour from winter through to spring.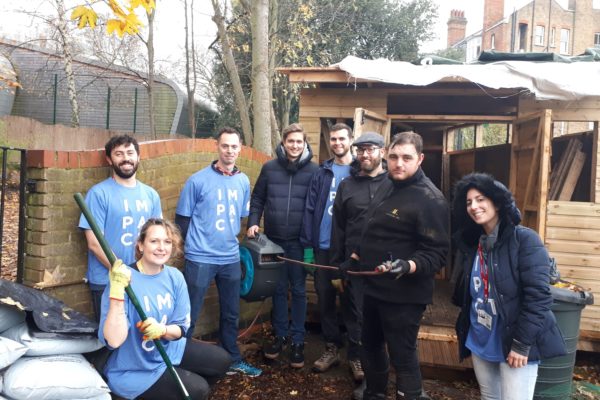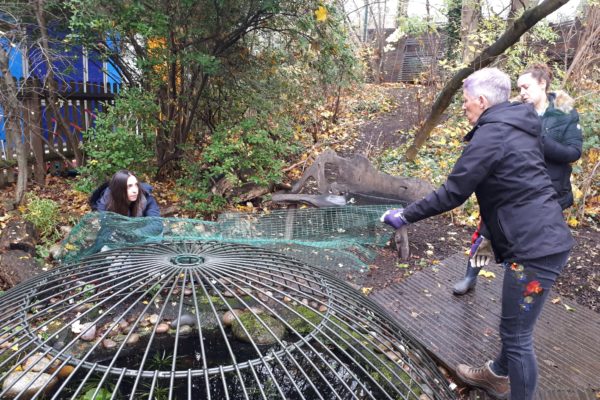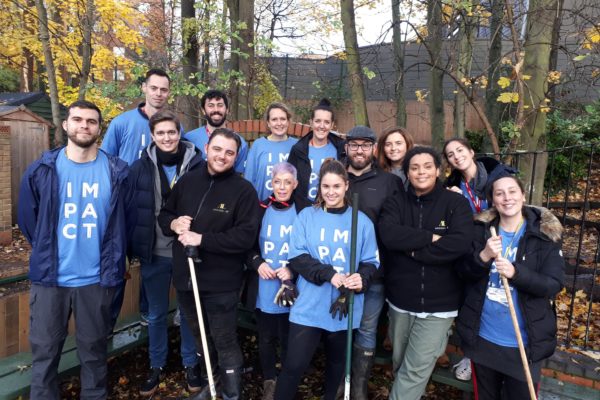 A generous donation from Tishman Speyer to the school for hosting the volunteer team will be used to purchase the materials required to install a green living roof on the school shed. Of course we'll be looking for a team of eager volunteers to plant up the roof, so if you and your colleagues are keen, please do get in touch.