Tishman Speyer volunteers defy the mud and rain to brighten up school grounds
On a rainy October day, volunteers from Tishman Speyer pulled on their waterproofs and headed to King Solomon Academy to spruce up the school grounds ahead of children returning from half term. Their aim was to build on the fantastic work of the school's environmental tutors and maintain fun, educational outdoor spaces in which children could learn and play.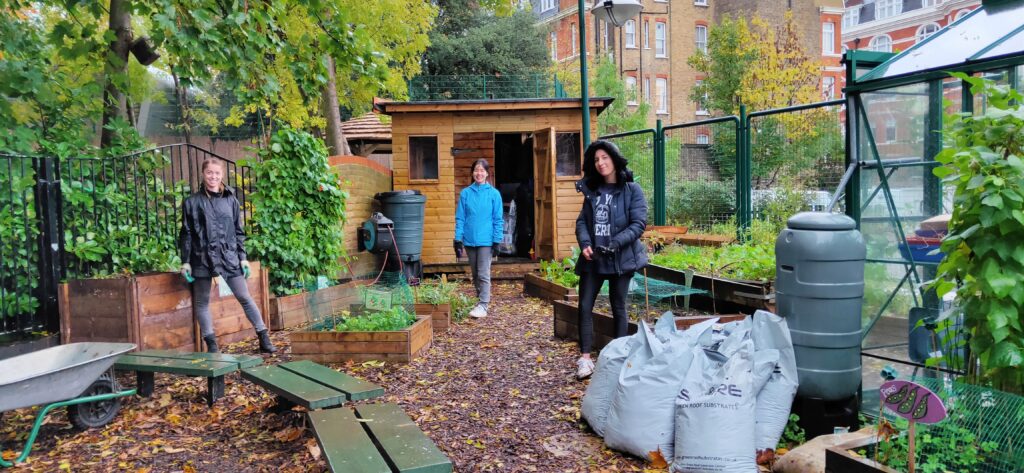 Volunteer safety is our priority and we worked hard to ensure this activity was thoroughly COVID-secure. Volunteers worked on two separate sites in groups of three or four and the groups did not mix at any point. All activities took place outside, and each volunteer was given an individual bottle of hand sanitiser, with antibacterial wipes available to clean all equipment after use.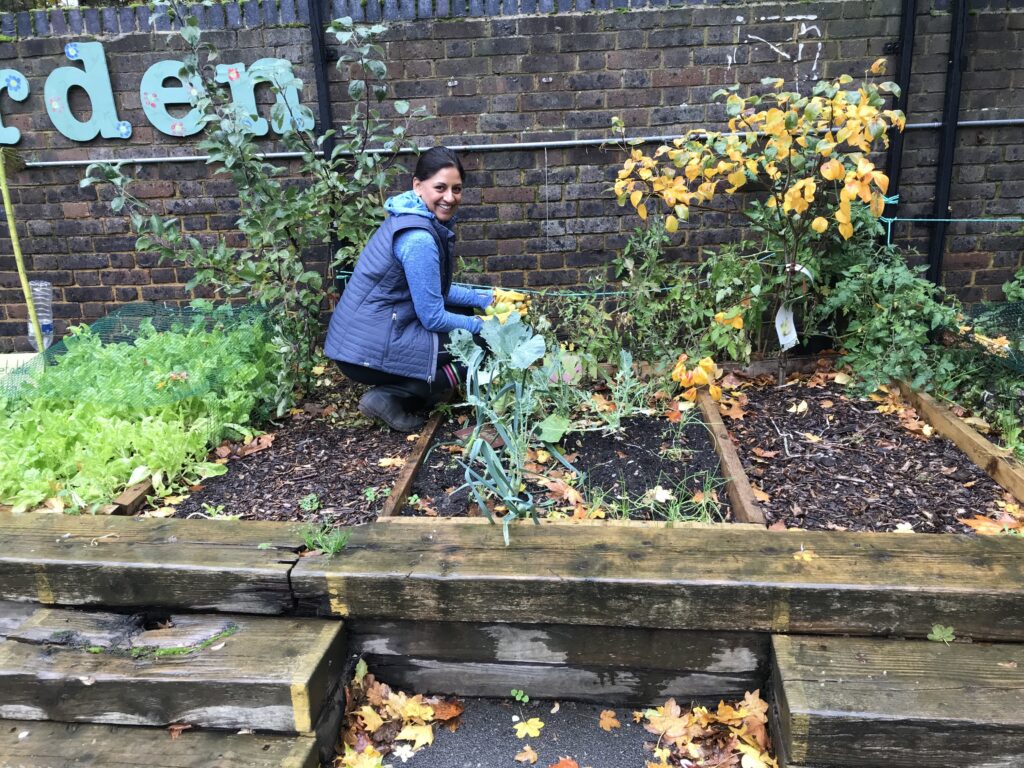 One group of volunteers was based at King Solomon Academy's Younger Years Site, working to maintain and develop extensive grounds for younger children to learn about nature and enjoy the outdoors. Tishman Speyer colleagues weren't afraid to get muddy as they put in the work to create the best possible outdoor spaces for the school. Volunteers maintained a pond garden, removed a dead cherry tree and planted a cedar tree in its place, tidied up a greenhouse, removed nails and screws from salvaged wood, cared for a willow wildflower area, helped to move equipment between sheds and much more!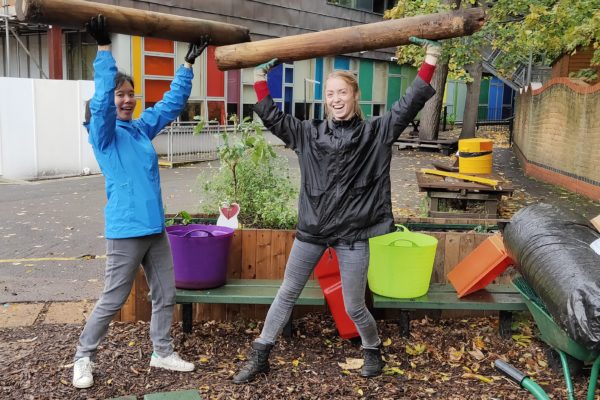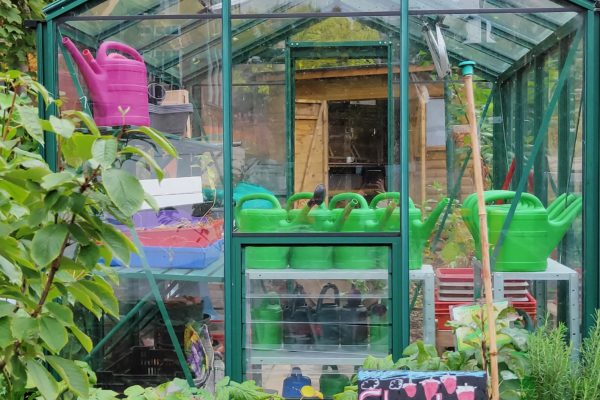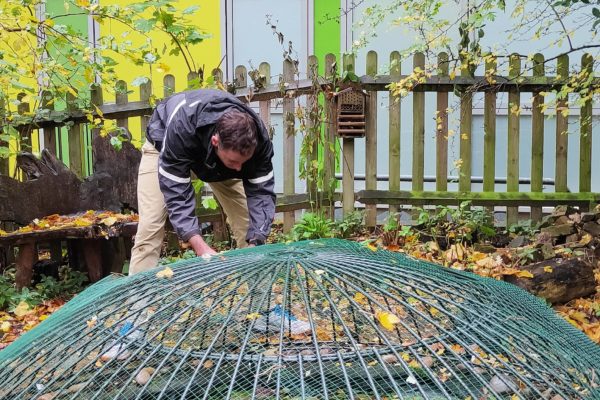 The second group of volunteers was located at the school's Older Years Site. The team worked tirelessly throughout the morning, attaching a hosepipe storage unit, harvesting fresh compost, and planting new herbs and vegetables in the school's urban farm. After lunch, the volunteers continued with their efforts fixing damaged shelving units and adjusting guttering on the school's greenhouse, which will direct rainwater straight to plants. The final task of the day involved building a flat pack storage box to house gardening tools.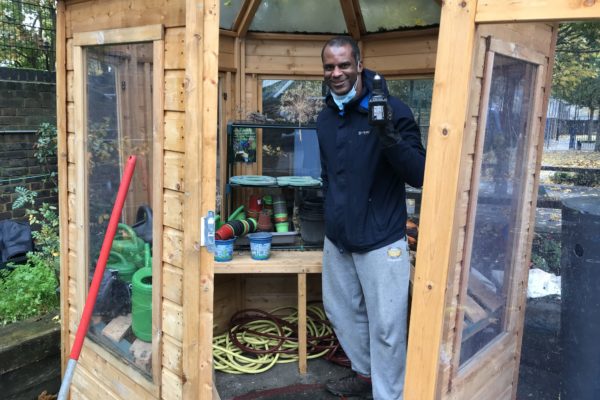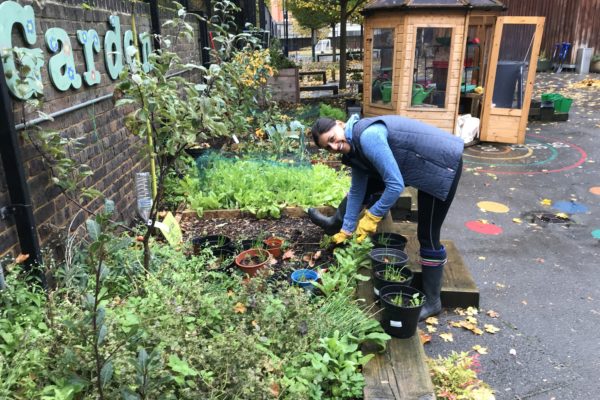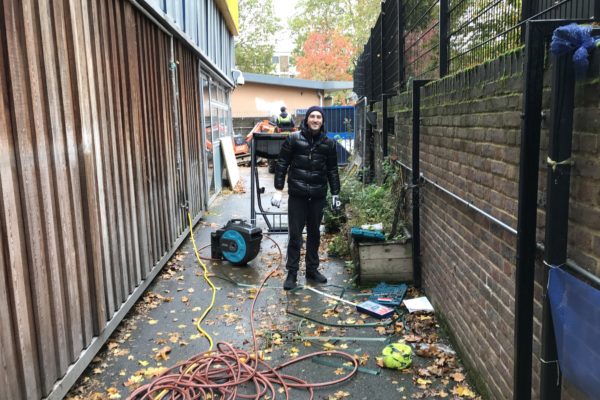 If you feel inspired by the incredible work of our Tishman Speyer volunteers and would like to get your colleagues involved, do get in touch with our community team. We work on a number of COVID-secure, outdoor school and community gardening projects throughout the year and would love for you to get involved.