May 2020 – the month to make a difference
May has picked up where April left off, with volunteers from Paddington companies continuing to make a difference and demonstrate tremendous COVID kindness.

During the week of 11 May, twelve colleagues from five Paddington companies hosted seminars for Year 12 pupils at King Solomon Academy. The sessions, which were delivered via Microsoft teams, were attended by over 40 students. Colleagues ran 45-minute careers talks, introducing students to current industry challenges, as well as their experiences of working for multinational corporations. Topics included working in the evolving energy and renewables sector, the impact of COVID-19 on international bodies and national charities and a panel discussion with experts from the property sector.
After half term week we hope to be back, running a similar series of workshops for pupils in Year 10. This year group have now all received bespoke feedback on their CVs from our team of volunteers, and we have a group of 13 colleagues recruited, ready to repeat the exercise for the 168-strong Year 9 cohort at The St Marylebone CE School later this month.
Meanwhile, primary school pupils have continued to receive plenty of treats. A Vodafone colleague who visited Hallfield Primary School before lockdown to deliver a motivational assembly has returned in virtual form, with short uplifting talks that align with the school's values. The bitesize motivational messages are being shared with the children via the school's e-portal.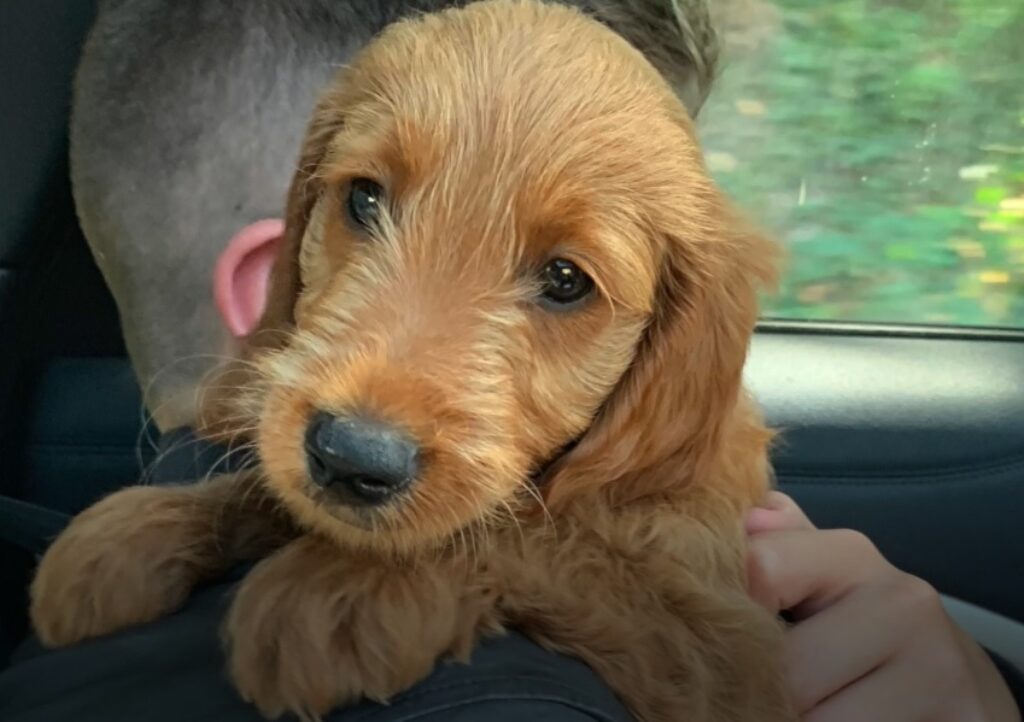 At Edward Wilson, pupils have received three further story installments from regular reading volunteer Cornelia, in addition to a highly entertaining and informative video about her Goldendoodle puppy, Max. Cornelia shares the highs and lows of being a dog owner and invites the children to comment on their school blog and tell her about their pets.
The Edward Wilson pupils have also received essential stationery thanks to a generous donation from the Premier League, who recently moved into the Brunel Building in Paddington. In response to a request for supplies to support children who are home-learning, the Premier League provided 400 notebooks and 800 pens and pencils, which were delivered along the canal by GoBoat on Wednesday 6 May. GoBoat London volunteered to captain one of their vessels and make the very special delivery, offering a fabulous door-to-door service.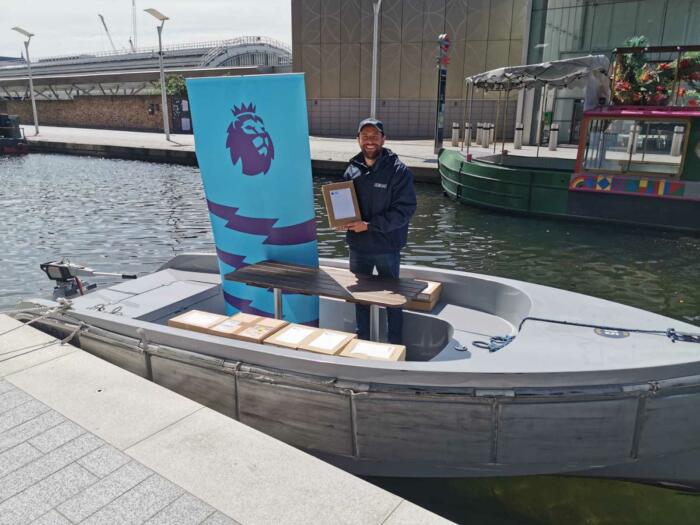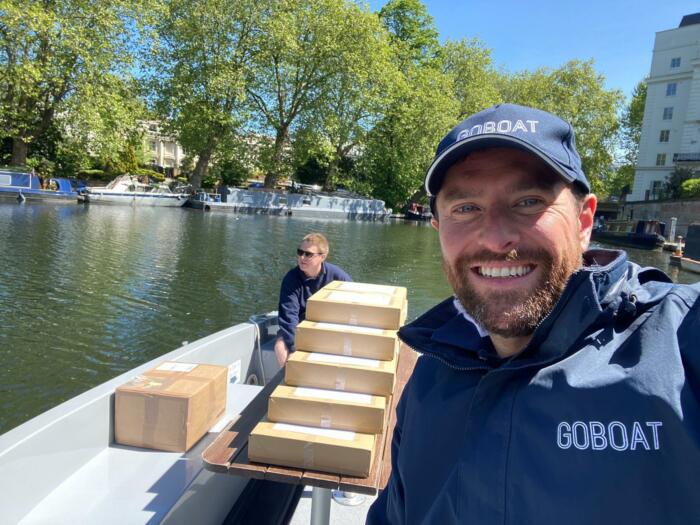 GoBoat will be firmly on dry land for their next volunteering adventure, when they will deliver a workshop to sixth formers at Westminster Academy, offering an insight into their experiences launching the company and lessons learnt along the way. Meanwhile British Land colleagues will be sharing their expertise to host a 'Marketing 101' workshop for the owners of small businesses and start-ups in Church Street. The workshop, which is being delivered in collaboration with the charity Tree Shepherd, will make particular reference to marketing your business during lockdown.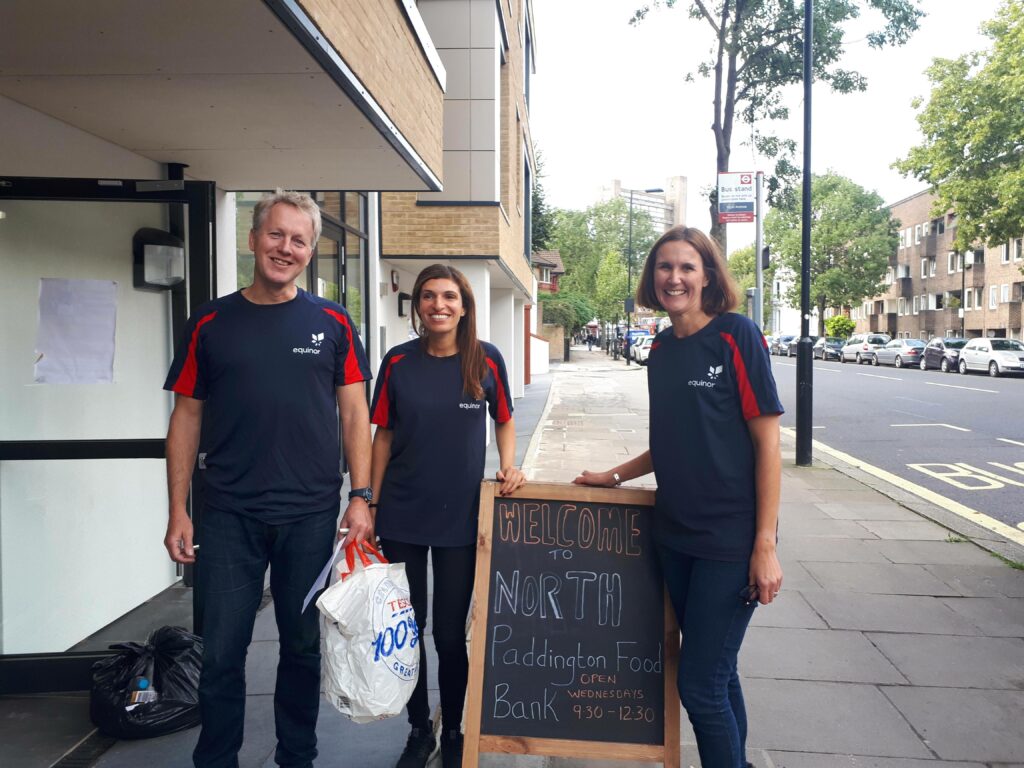 Equinor colleagues may have had to postpone the on the ground volunteering they had hoped to complete this month at North Paddington Foodbank, but the company made a generous financial donation to help the charity continue their essential work delivering food parcels at this time. Considerable generosity has also been seen by GoBoat. Despite the particular challenges water-based companies are experiencing, GoBoat are giving 1-hour vouchers to NHS workers in return for every 3-hour gift voucher purchased over the coming weeks. Just another example of the COVID kindness being shown by our Paddington businesses.
Whilst National Volunteers' Week at the start of June will look a little different to what we had planned, we have no doubt it will be filled with activity. Do reach out if you would like more information about how you can get involved with the Paddington Community during lockdown. We would love to work with you.