Celebrating 25 Years of Paddington's Regeneration
Over the past 25 years Paddington has been transformed. Today a thriving mixed-use community - the size of Soho – this bustling Paddington was once a barren reminder of London's industrial heritage.
The Paddington Partnership was launched on 19 October 1998 and members have come together to celebrate the milestones and highlights involved in creating a place across a quarter of a century.
Members of The Paddington Partnership have between them taken oversight of the 80 acres that make up the Paddington Opportunity Area and opened up a district previously inaccessible for 200 years, re-connecting communities. Paddington now has a stunning, active waterspace, surrounded by striking public art and traffic-free public realm, home to a wealth of biodiversity.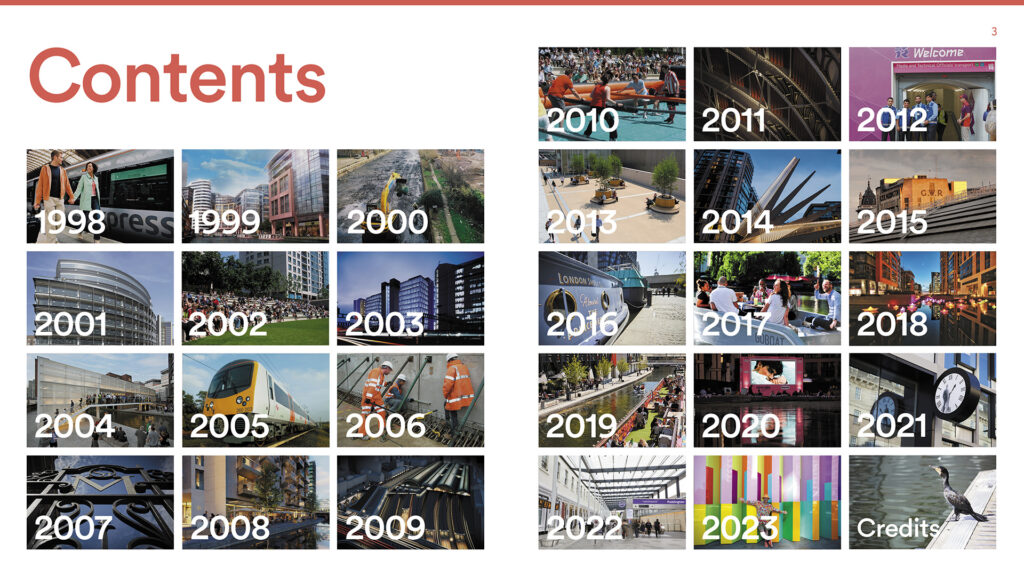 The physical achievements are plain to see, with over 1,000 metres of new towpath, magnificent open spaces, five new pedestrian bridges, 3 million sq ft of commercial space and more than 2,000 new homes delivered. But there is another story, one in which the commercial imperative has been integrated with the need to reach out from each space and demonstrate an appreciation of spatial and social context.
A highly respected and overwhelmingly successful Community Programme sees Paddington companies build on the achievements of developers, sharing their time, resources and skills with more than 50 surrounding schools, charities and community groups for the past 25 years. We have an impressive, established body of businesses in Paddington, with a strong sense of connection, evidenced in this celebration of their commitment to place and community.
Cllr Geoff Barraclough, Cabinet Member for Planning & Economic Development, Westminster Council said:
"Anyone who visits Paddington can see it's a special part of London. I live close by and, for over 25 years, have walked and jogged through the area, witnessing the transformation of a former industrial hub into the home to some of the world's greatest businesses. Some large, and some, like the Cheese Barge (my favourite) small but all providing good jobs for our residents.
Paddington is Westminster's largest economic opportunity area. We are pleased to continue working with the Paddington Partnership to developing the area even further, including the Paddington Place Plan which supports better physical connections with the surrounding areas. And through our North Paddington programme, partnering with local businesses to get local young people excited about working for some of the great companies based in Paddington."
The transformation of Paddington continues, with the completion of Paddington Square and the much-anticipated creation of a fitting front door to Brunel's grand Victorian railway station. The redevelopment of St Mary's Hospital offers a unique opportunity to rationalise the Trust's footprint in Paddington and provide state-of-the-art care, education and research for London.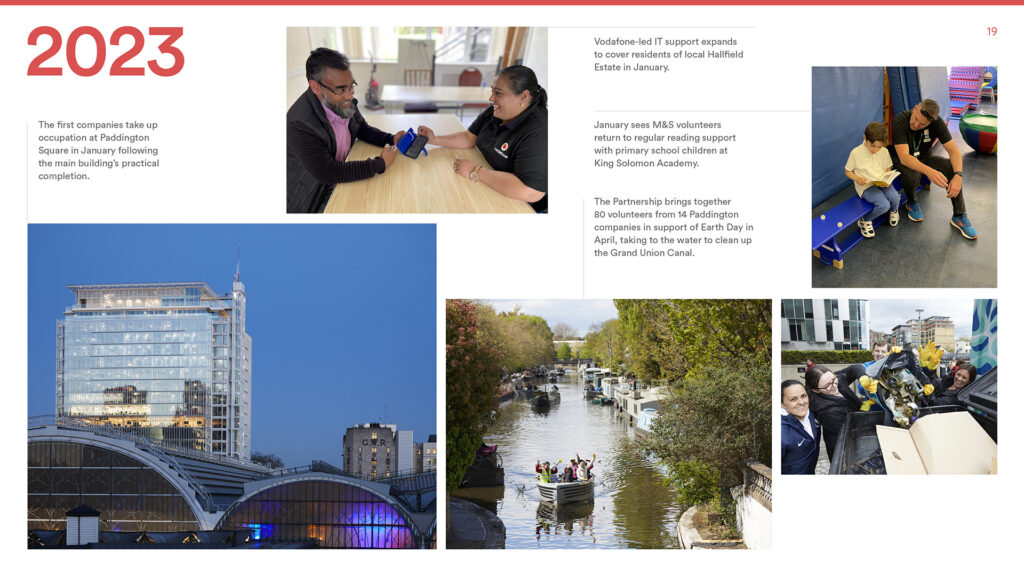 The long-promised arrival of the Elizabeth line was finally delivered in 2022, and with it came slashed journey times and boosted rail capacity both into and across London. Our position on the line has, for more than 15 years, given investors the confidence to flock to Paddington – a confidence that will continue to grow for years to come.