Paddington Community Programme 2021 – The year in numbers
The past year may not have brought the return to in-person activity the Community Programme had been hoping for, but our hybrid volunteering programme has gone from strength to strength - engaging 18 Paddington companies and 25 community partners in over 200 different events.
Download our full infographic to see all our achievements.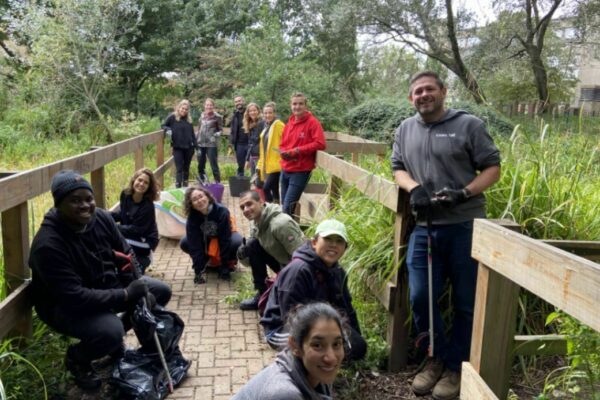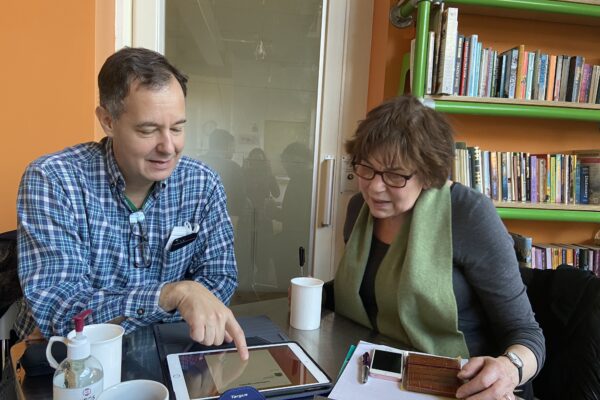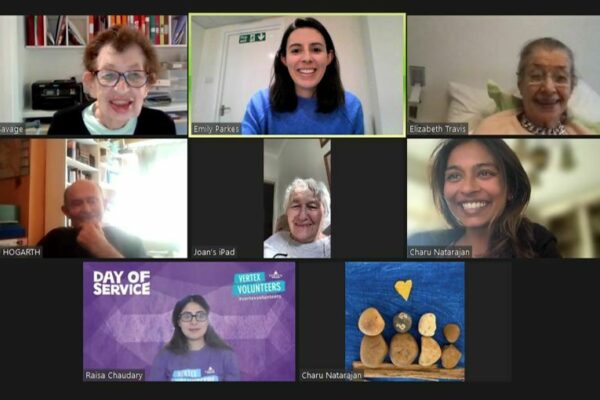 On and offline it's been a year filled with kindness for the Paddington communinty. Our top five highlights have been:

1. Returning to the water for Keep Britain Tidy's Great British Spring Clean. Over two days in June, 78 volunteers from 10 Paddington companies boarded GoBoats, canoes and paddleboards to clear plastic waste from the canal as part of the nationwide campaign. Over the summer and early autumn we were able to continue sending regular teams of volunteer litter heroes out on GoBoats armed with litter pickers and nets, helping to maintain the canal network and enable colleagues to spend quality time catching up together.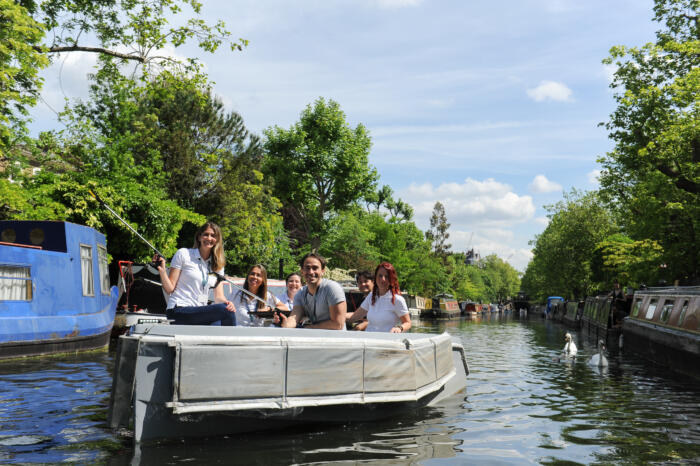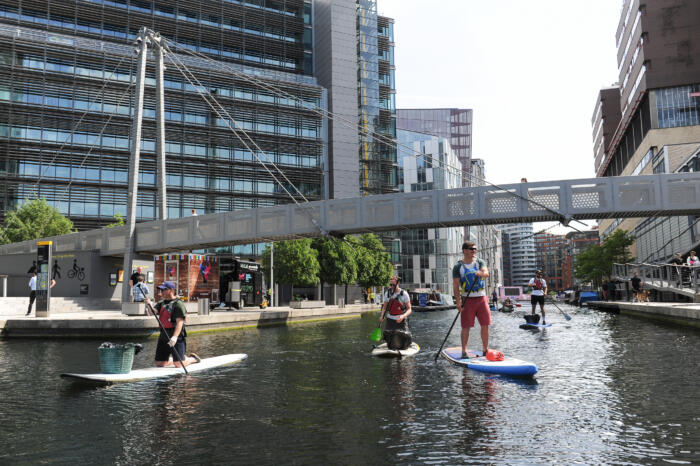 2. Launching a virtual book group on Zoom. Since April we have enjoyed participating in ten engaging and opinionated discussions led by volunteers from Visa, Vertex and Vodafone. The book club is attended by members of Neighbourcare, a local older people's charity. The books most enjoyed by the group to date have included Eat the Buddha and Nothing to Envy by Barbara Demick and Home of the Gentry by Ivan Turgenev.
3. Watching Jungle Book at Merchant Square with members of PiP and LDN. It was a joy to host 50 adults from two Westminster learning disability charities in August for a free film screening of the Disney classic and a fantastic way to showcase Paddington as an accessible and inclusive space.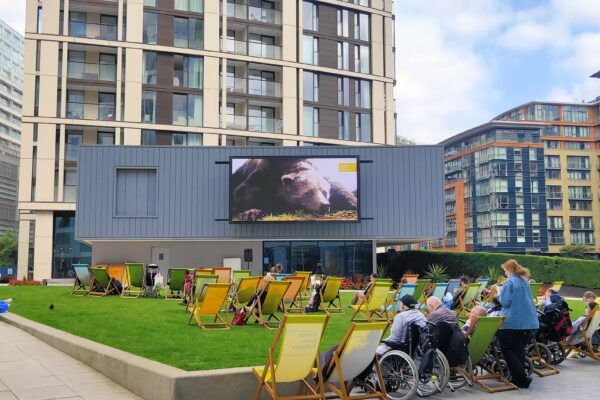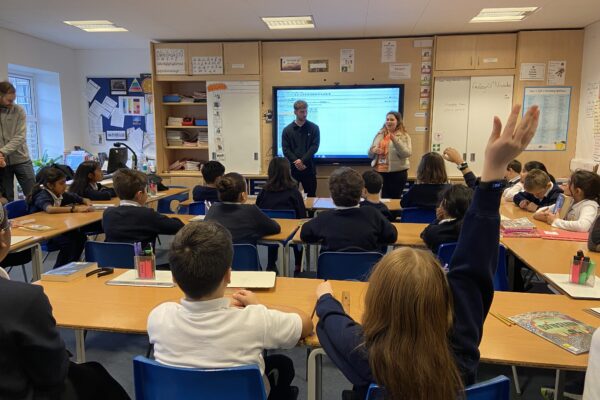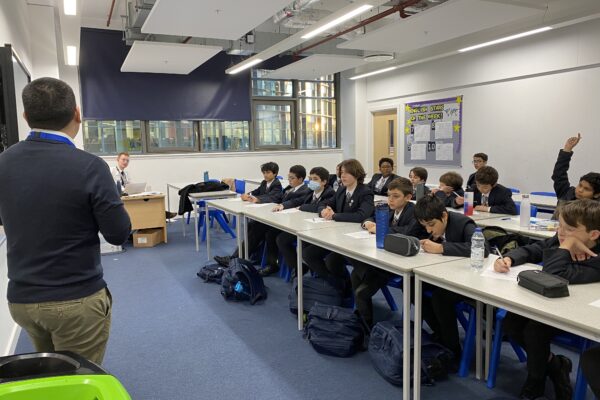 4. Reaching more students than ever before with inspiring career talks and workshops. The disruption to education during COVID has made opportunities for children and young people to meet employers, employees and visit workplaces even more important to raising aspiration. We're delighted to have facilitated in-person and virtual mentoring sessions, discussion panels, workshops and tours, reaching more than 600 local students.

5. Digging out our Christmas jumpers to join our volunteer elves. Whilst there haven't been quite as many schools transformed or grottos created as we had planned, it's been magical to be back detangling strings of lights, making paper chains and hanging tinsel and streamers. We have been blown away by the generosity of Paddington colleagues who have donated over 350 Christmas gifts to The Marylebone Project following an urgent appeal by the women's shelter.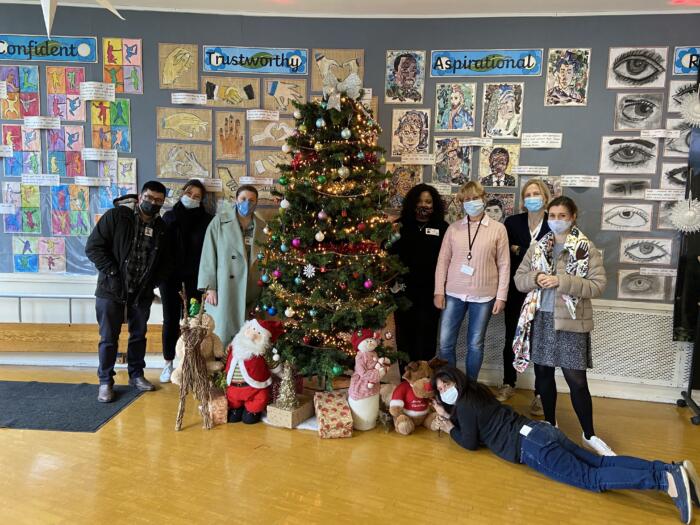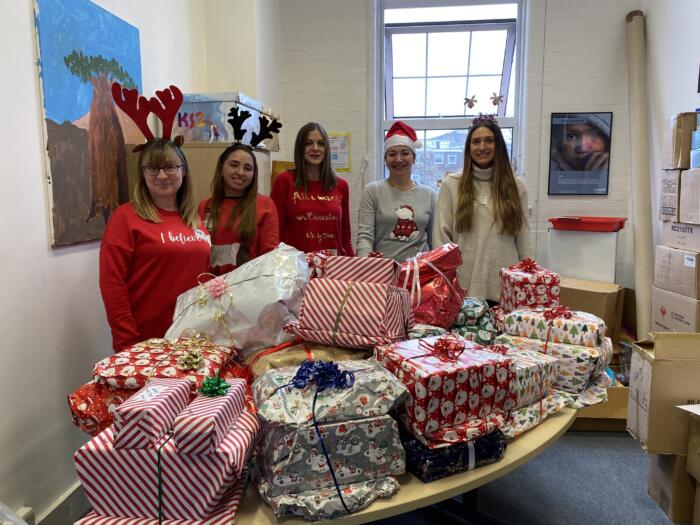 It's looking like 2022 is going to be another busy year. Our maths wizards from Equinor are ready and raring to return to running maths breakfast club with Year 5 pupils at King Solomon Academy, just as soon as restrictions allow. We are busy recruiting over 100 volunteers to conduct mock interviews and career discussions with pupils at Marylebone Boys' School and Westminster Academy between January and March. There is a table tennis championship with Open Age, tech support sessions at Penfold Community Hub and days pruning and planting at QEII Jubilee School in the diary. Our weekly Zoom quizzes, book club and telephone discussion groups are fully booked with volunteers for the start of the year and we're beavering away on plans to make the Great British Spring Clean 2022 bigger and more impactful than ever.
If you would like to join in the fun, whether in person or virtually, please don't hesitate to get in touch. We'd be delighted to talk to you.